Moment WPC Rescues Ducklings From Drain In US
Story By: Lee Bullen, Sub Editor: Michael Leidig, Agency:  Newsflash
This is the moment a US cop who admits she is "afraid of birds" carefully pulls out half-dozen fluffy ducklings which had fallen into a storm drain.
The incident was filmed in the city of Kaukauna in the US state of Wisconsin on 8th July and the footage was later posted on Facebook by the police.
The Kaukauna Police Department accompanied the clip with the message: "Officer Shanle on Duck Duty!
"While finishing reports early this morning, Officer Shanle saw some ducklings drop through a sewer grate. She was able to rescue the ducklings and reunite them with their momma.
"The Duck family waddled away happily ever after! Officer Shanle also overcame her fear of birds!"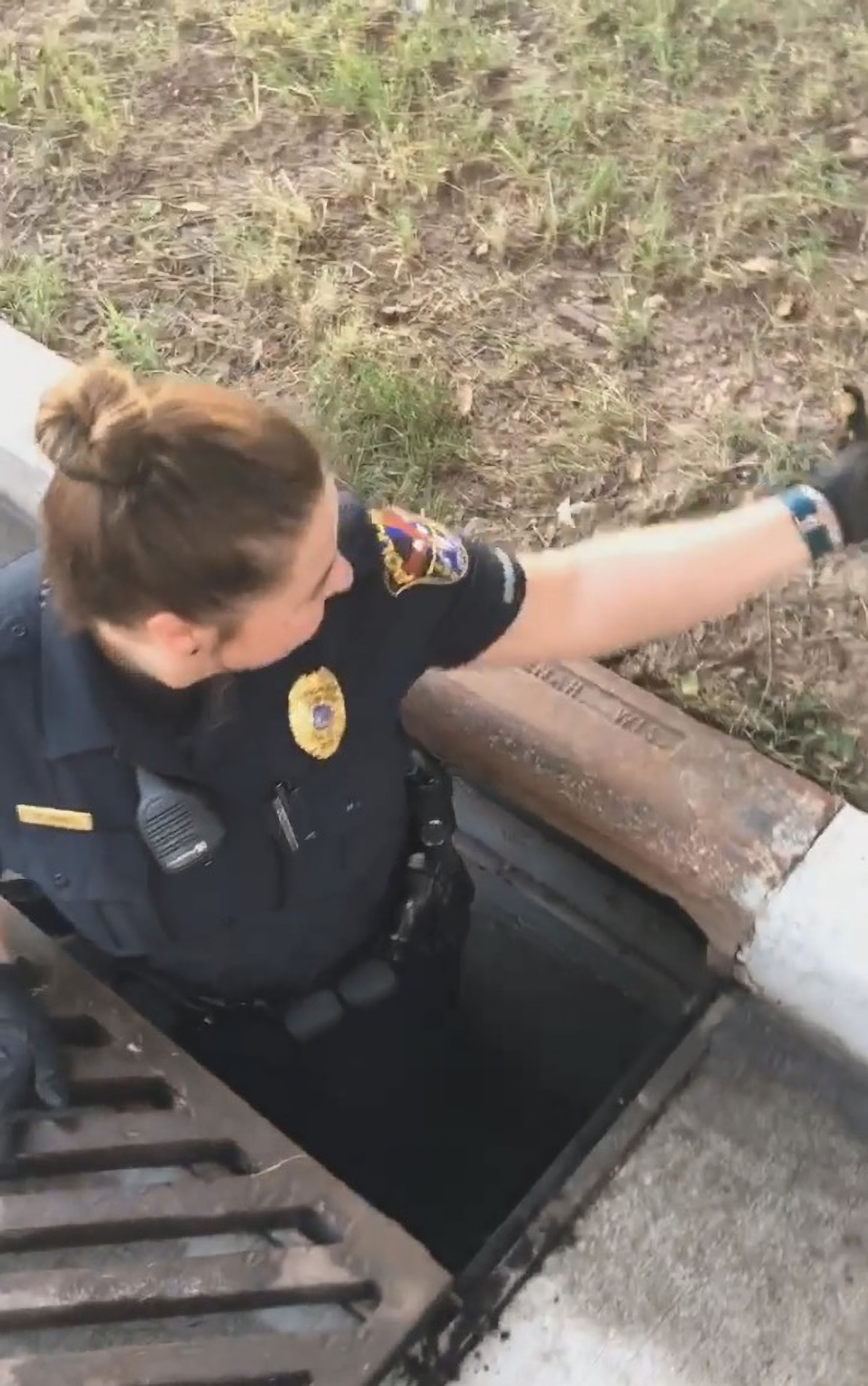 In the video, the female officer is seen standing in an opened drain while lifting tiny ducklings out with her gloved hands.
She nervously knocks one fluffy fellow over and tells the cameraman "doesn't help that I'm afraid of birds".
Officer Shanle appears to lift at least six ducklings out of the storm drain before the video ends.
Netizen 'Amy Sunrise' commented: "Thank you for caring, Officer Shanle."
'Aureta Wuyts' said: "Thank you for serving and protecting!"