21 Cows Killed By Lightning Strike On 2km Of Fencing
Story By: Ana Lacasa, Sub Editor: Joseph Golder, Agency: Newsflash
This is the moment an Argentine farmer films 21 cows lying dead after a lightning bolt hit a wire fence they had their heads through to graze the greener grass on the other side.
The incident took place between Winifreda and Santa Rosa in the central Argentine province of La Pampa and from the video it can be seen that the animals are all on a side of the fence where there is not much green grass. They reportedly had their heads through the fence eating the grass on the other side when the lightning struck and because they were touching it were killed instantly.
According to local media, the 21 dead cows covered a two-kilometre stretch of the road after the lightning strike hit the fence. The animals were on a ranch where they were being raised in order to be sent other farms to be used for breeding and diary production, according to reports.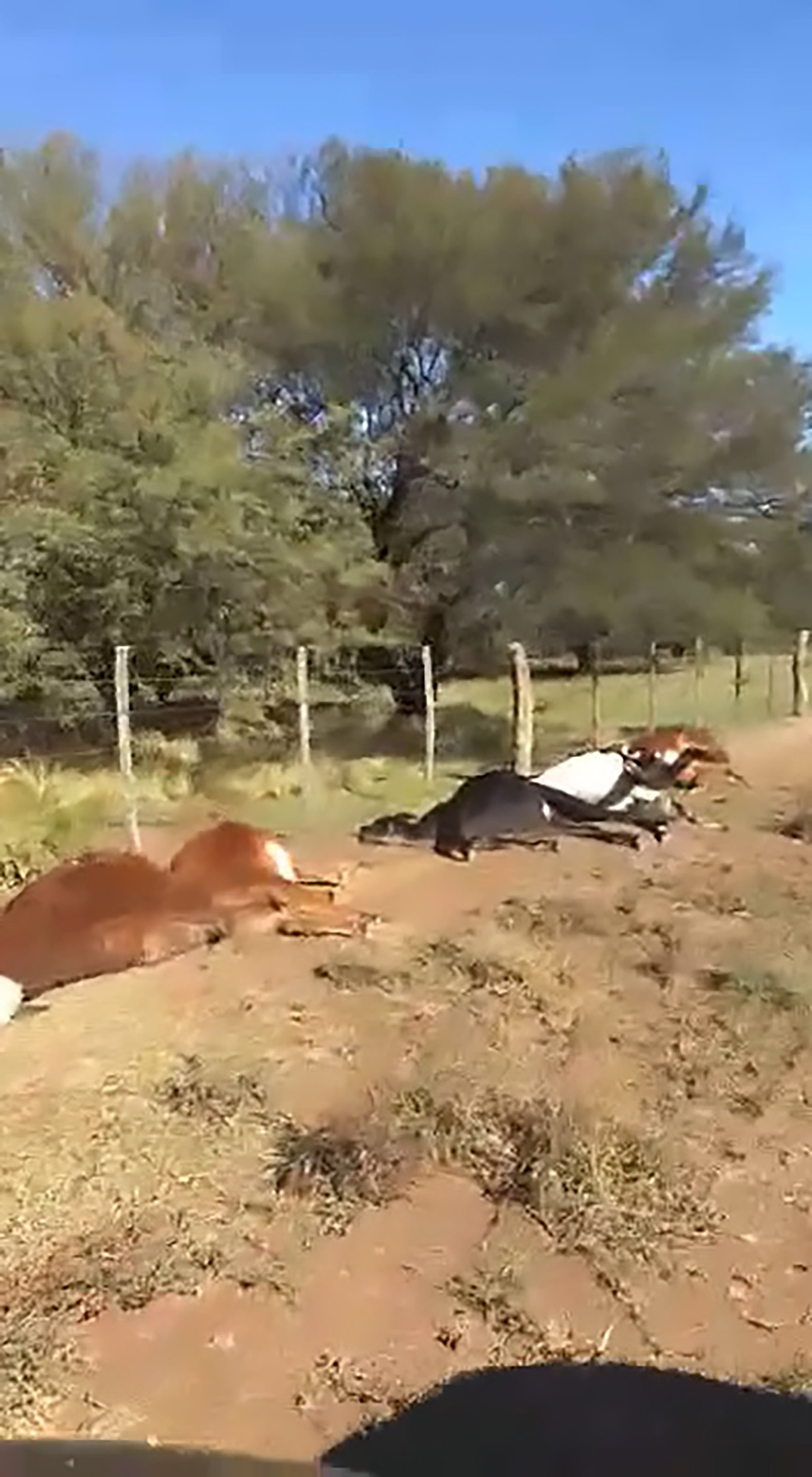 The farmer said that the cost of the cattle's death is between 400,000 and 500,000 ARS (4,805 and 6,005 GBP).
The lightning storm was also accompanied by heavy rain in the province of La Pampa as well as the eastern Argentine province of Buenos Aires.
According to local media, the COVID-19 lockdown has seriously affected agricultural trade and the sale of livestock and the lightning strike is a further blow to the farmer's pockets.
Many farmers in Argentina have reportedly applied for loans during the economic crisis, caused by the lockdown measures, to keep their businesses afloat.