Story By: Alex Cope, Sub Editor: Joseph Golder, Agency: Central European News
This is the moment a Turkish farmer refuses to allow an air ambulance to land in his field to collect a heart patient because it would ruin his crops.
The startling scene took place after the air ambulance was called to the Vezirkopru District in northern Turkey's Samsun province when local man Cemil Yenicerioglu fell ill with cardiac problems.
Local media report the air ambulance was dispatched as the ferry service to cross the Altinkaya Dam Lake nearby, the only mode of transport to access the area, had been closed as part of the COVID-19 lockdown.
In the video, the helicopter can be seen coming into land as the farmer and his family gesture for it to stop. They wave the helicopter upwards and the pilot has no choice but to abort the landing.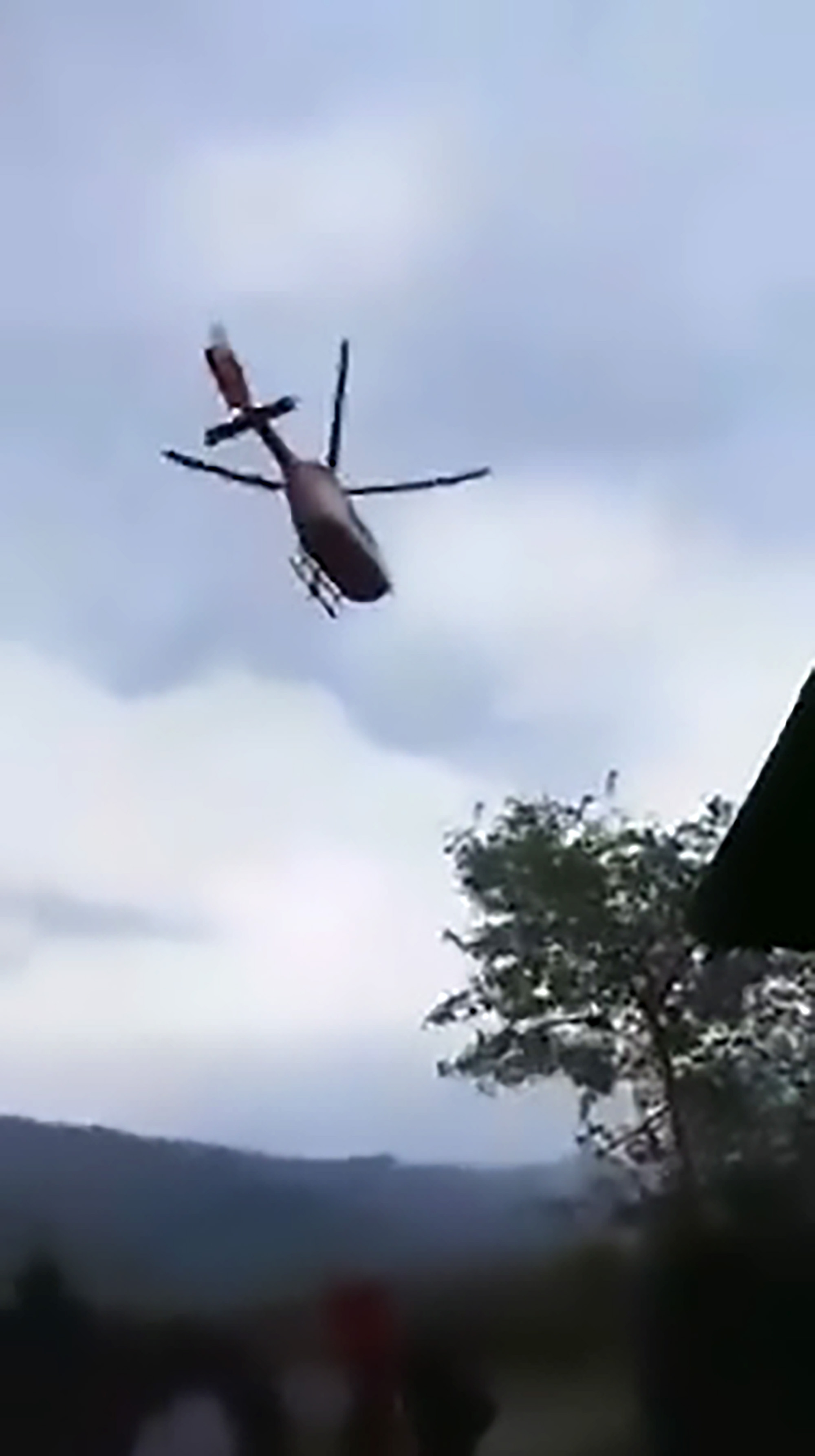 The head of the village, Yahya Yilmaz, who had called the emergency services, told local media: "There was a big crop field nearby and the helicopter pilot said he wanted to land there. But the farmer who owns the land did not allow it to land as they gestured with their hands in front of the helicopter. They said it would ruin their wheat crops."
Local media report the emergency services were forced to row across the lake to reach the patient who was then taken to hospital.
He is reportedly in good condition. Village chief Yilmaz said the farmer's refusal to allow the helicopter to land had been ignorant and left locals ashamed.