Viral Moment Model Fires Kalashnikov In Air On 1st Anniv
Story By: Sergiu Nazaru, Sub Editor:  Michael Leidig,  Agency: Central European News
This is the viral moment stunning Russian model Anastasia Ivleeva fires a Kalashnikov assault rifle into the air to celebrate her one-year wedding anniversary with rapper hubby Allj, sparking outrage among her nearly 20 million followers.
Ivleeva, 29, also known as 'Agent Girl', is considered an outrageous personality in her native Russia and her comedy clips, which include sipping wine from a huge glass, often garner millions, sometimes tens of millions, of views.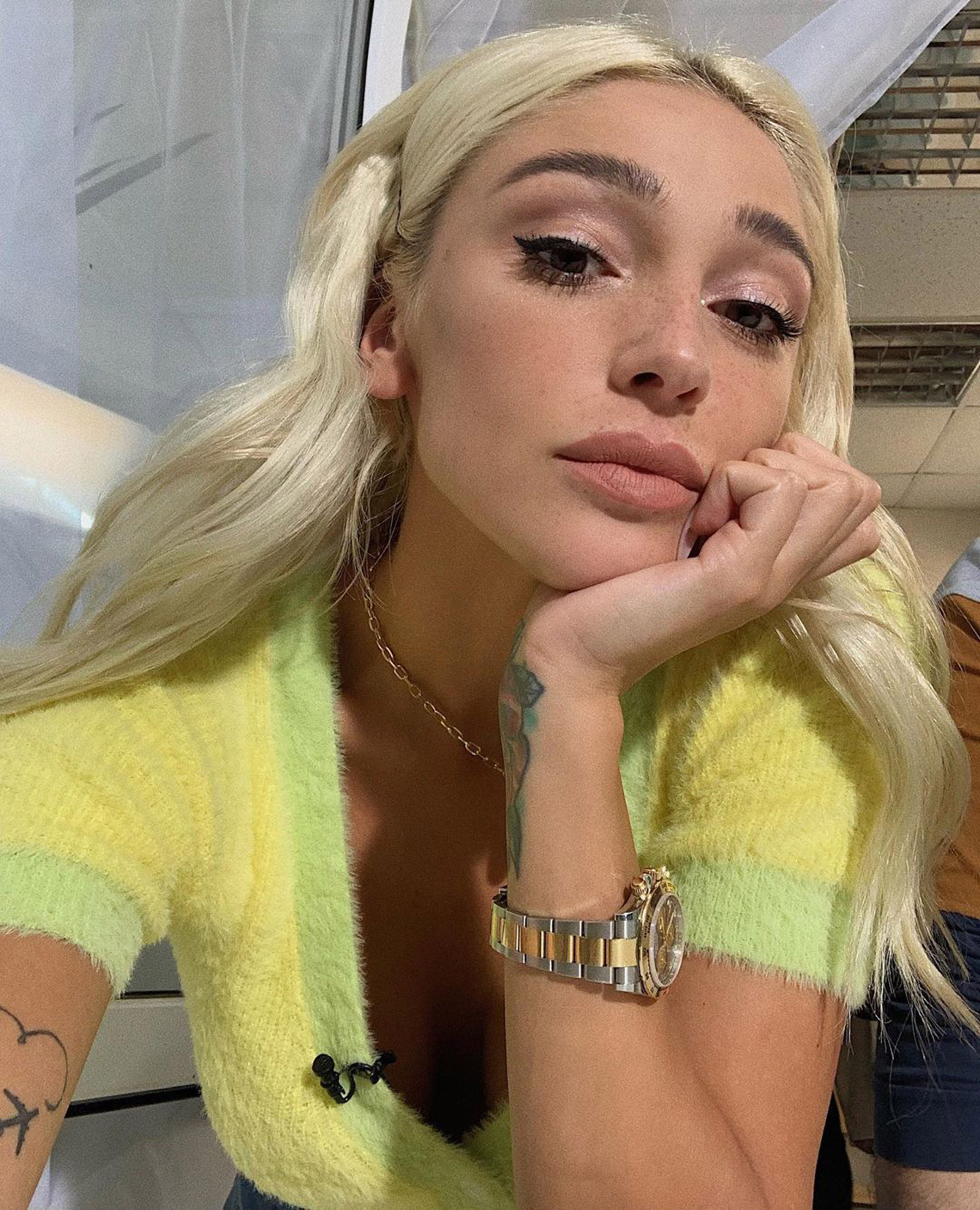 The blonde beauty started out posting pictures of herself on Instagram and rose to become one of the country's most popular social media celebrities and a MAXIM cover girl with 17.3 million followers on Instagram alone.
Last year, she married 25-year-old Russian rapper Allj, real name Alexey Konstantinovich Uzenyuk.
The celebrity couple kept their engagement a secret for a long time and they don't share many details of their personal lives with Russian media. It is also rare for them to appear together in their social network posts.
During a party at the celebrity couple's home in the suburbs of Moscow, the pretty influencer dressed in a white gown while her hubby wore a black baggy suit.
To mark the occasion, Ivleeva fired a Kalashnikov assault rifle into the air to the cheers of enthusiastic attendees.
She shared a video on Instagram which has gone viral with nearly eight million views in the first 24 hours.
She wrote alongside the clip: "This is love!"
However, many followers criticised her use of an assault rifle to mark her first wedding anniversary and Instagram user 'VictorCalm' said: I see you finally caught the 'star sickness'."
Netizen 'AliMulloev' commented: "It is clear who wears the trousers in that marriage."
'Jas1kk' wrote: "It's actually impressive how she handles the Kalashnikov because it has a powerful kick."