Moment Man Hangs His Dog From Tree With Lead
Story By: Lee Bullen,Sub Editor: Joseph Golder,Agency: Central European News
This is the moment cops catch a man hanging his dog by its lead from a tree on a busy road in broad daylight.
The incident was filmed in the town of Banting in the district of Kuala Langat in the western Malaysian state of Selangor and the footage was later shared on Facebook where it has been seen 700,000 times.
In the video, the cop pulls over to the side of the road where a young man is seen hanging a dog from a tree by the rope tied around its neck as a lead. The dog is seen struggling to free itself before it eventually goes still and limp.
The officer starts arguing with the man who eventually agrees to take the near-dead dog down from the tree.
Police spokesperson Azizan Tukiman said that the suspect had been arrested and that he has been receiving psychiatric treatment at Banting Hospital for the past three years.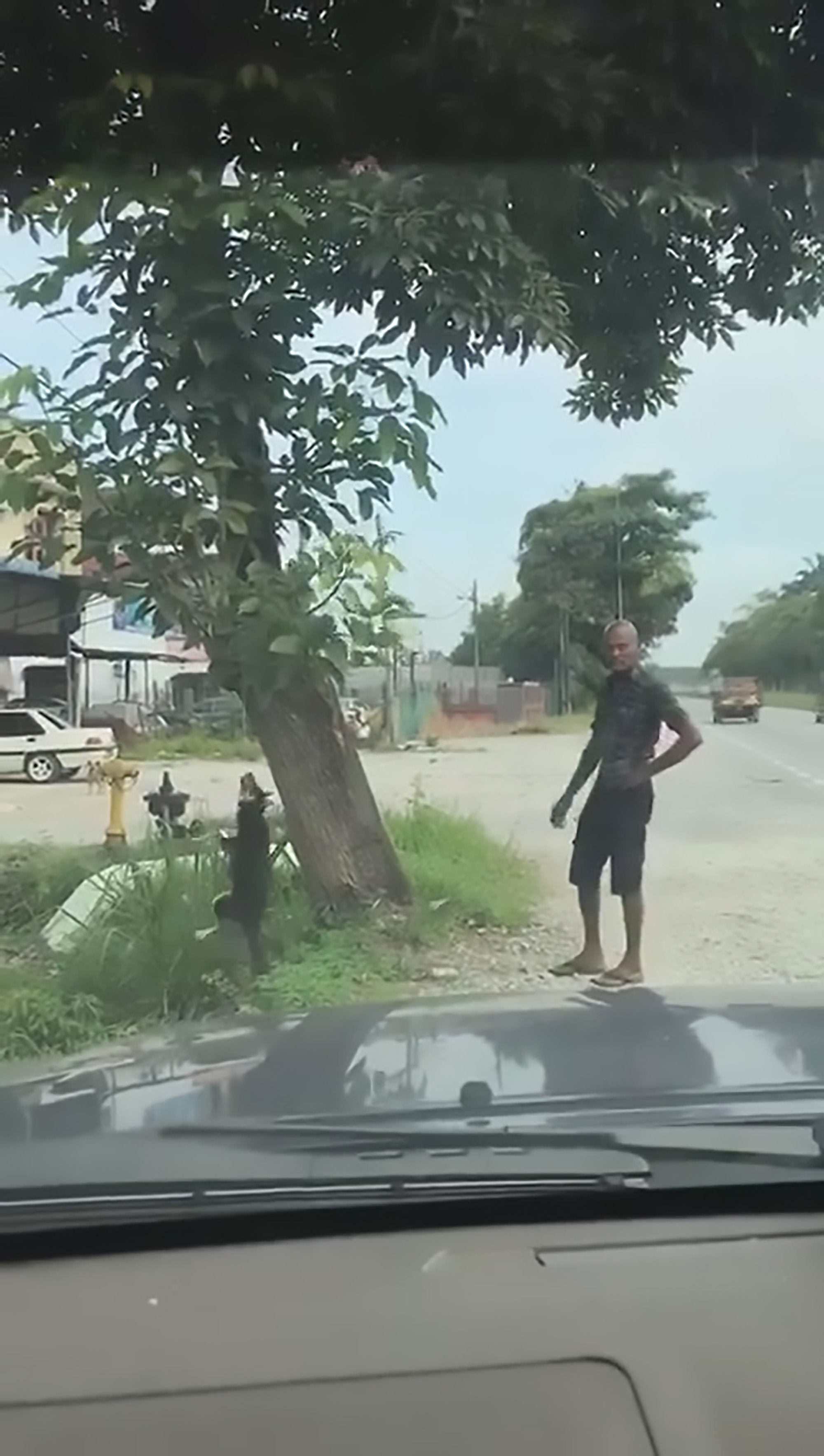 Tukiman added: "Initial examination of the dog found that it was not harmed. The man was detained by the Animal Welfare Division of the Veterinary Services Department at about 11pm Wednesday (6th May) at his home and handed over to the police for remand on Thursday (7th May) to facilitate investigations.
"According to the Animal Welfare Division, it received a public complaint about the incident at around 10am.
"When the officers arrived at the scene, they asked the man to let the dog go but he refused.
"After being warned, he finally loosened the rope. The dog was later seized by the Animal Welfare Division."
The investigation continues.