Buzzard Free After Wedging Under BMW Top Box In Germany
Story By: Joseph Golder, Sub-Editor: Michael Leidig, Agency: Newsflash
The buzzard that wedged itself between a BMW roof and its top box cargo carrier has been released into the wild after being successfully treated by vets.
This buzzard in Germany hit a moving BMW and lived to tell the tale after ending up wedged between the car's roof and its top box cargo carrier.
The incident took place in the German town of Emmerich in the western state of North Rhine-Westphalia when the buzzard hit the car.
In a statement obtained by Newsflash the police said: "A man came to the Emmerich police station and asked for help. While travelling, he noticed a collision between what he described as a big bird and his car at around 7:00 am on Tuesday morning (14th July).
"He told officers 'It's still alive' and asked the police what he should do now?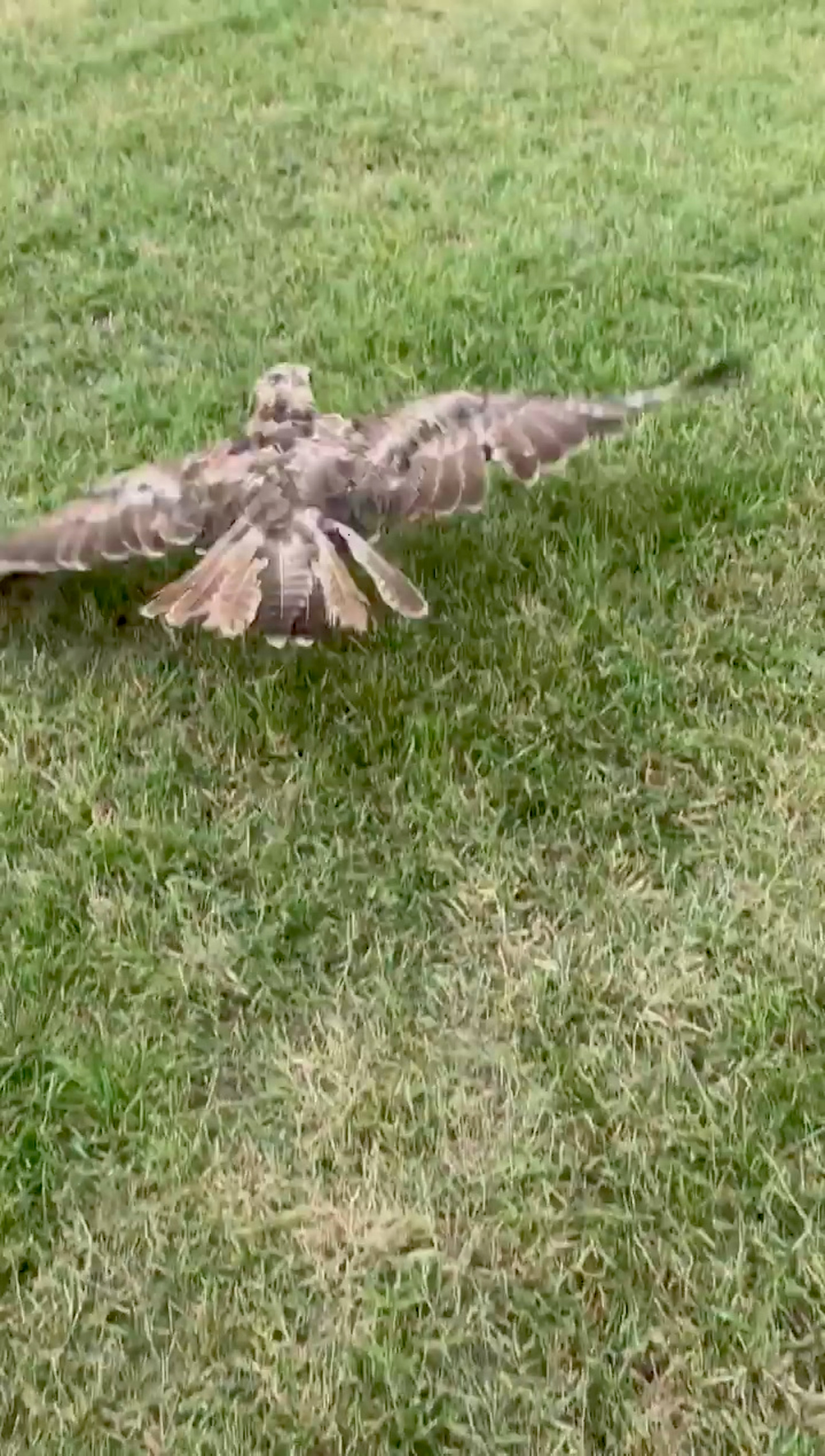 "When the car was examined, our colleagues were amazed. A buzzard was stuck between the car roof and the roof cargo carrier. But the officers were able to help.
"They managed to gently free the bird. Where the buzzard under the roof box wanted to go is unclear. However, his next trip was to the vet in a box."
The police released images showing the bird stuck on top of the car and then in a box on its way to the vet, where it is being nursed back to health.
The 'Tierarztpraxis Koston and van Dillen' vets told Newsflash: "After anaesthetising the animal, we examined it. Except for one minor injury, the bird was completely healthy.
"So we gave it some painkillers and the bird was ready to be released back into the wild."
The vets also provided Newsflash with the footage of it being released.