Wild Boar Replaces Film Stars On Cannes Promenade
Story By: Joseph Golder, Sub-Editor: Joseph Golder, Agency: Newsflash
This footage shows a wild boar enjoying a leisurely stroll down the Croisette Boulevard at a time of year that usually sees the area packed with A-list film stars for the Cannes Film Festival.
The footage was shot in the south-eastern resort city of Cannes, on the French Riviera, in the Alpes-Maritimes department and shows a wild boar strolling down the road, across some grass, very near the sea, past the luxury boutiques and the palm trees.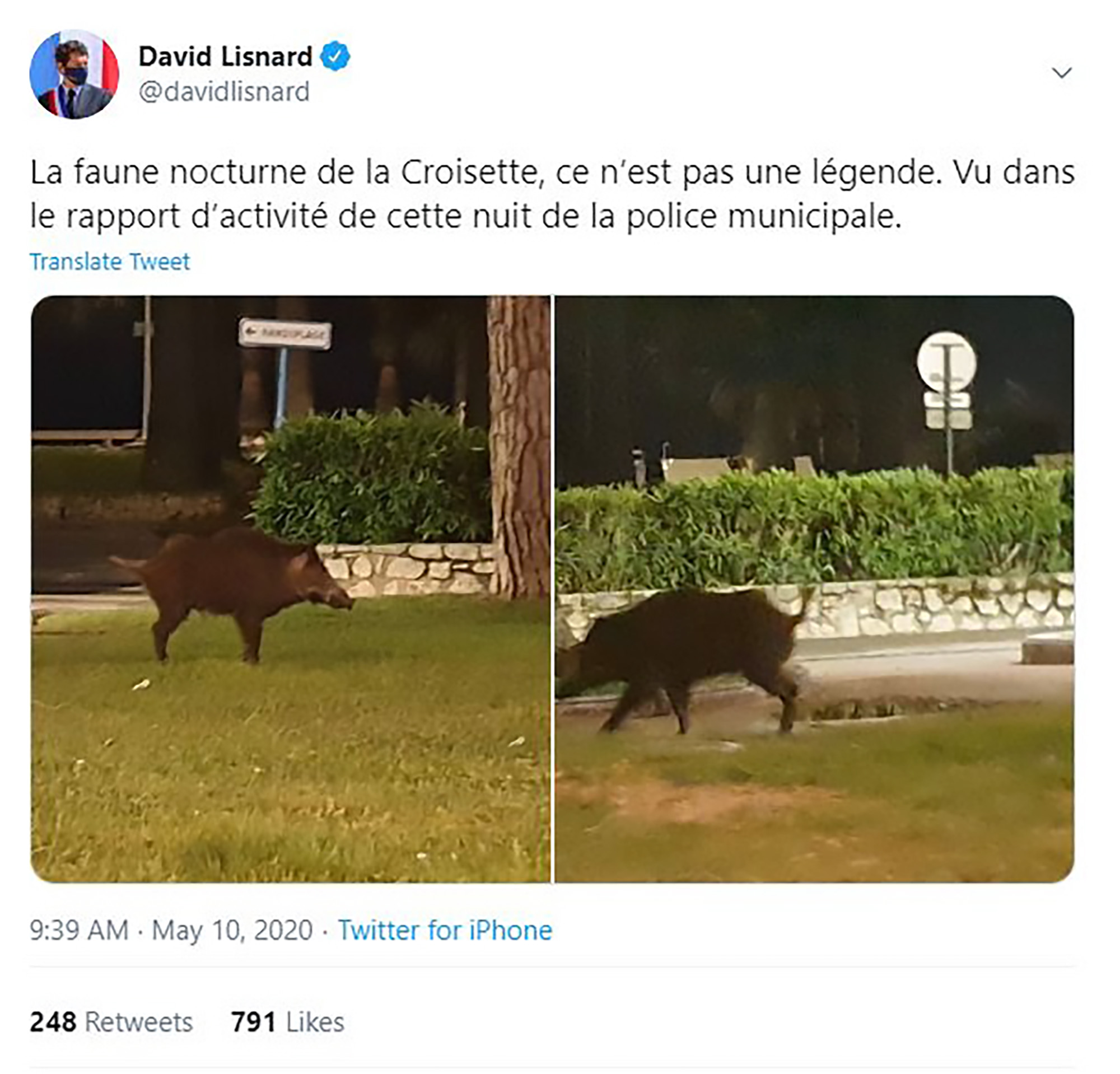 The area is usually teeming with film stars, directors and producers this time of year, but the 73rd edition of the Cannes film festival has been cancelled due to the coronavirus pandemic.
Images of the animal were posted on Twitter by David Lisnard, the Mayor of Cannes. He said: "The nocturnal fauna of la Croisette, it's not a legend. Seen in the police report tonight of the municipal police."
For Yves Daros, the chief of the municipal police, it is the first time that a wild boar has been spotted on the Croisette Boulevard, so close to the sea. He did however tell local media that he had spotted a sow with piglets on the northern end of the Republique boulevard about 20 years ago.