Message Of Hope Written In Field Of 4 Million Tulips
Story By:  Ana Marjanovic, Sub-Editor:  Joseph Golder, Agency: Central European News
A tulip farmer in the Netherlands has written the message "Stay Strong" in a field of over 4 million flowers to support the work of medics fighting the coronavirus.
And to underline the message, farmer Joris Schouten even named a new variety of tulip which has both red and yellow colours with the same title "Stay Strong" as a message to doctors and nurses.
Images of the message with the hashtag 'staystrong' together with an image of a hand holding the flowers were captured in a multicoloured field of tulips in these spectacular drone images.
It took Joris Schouten two days to cut the flowers in a 30,000-square-metre field of tulips after it was designed by graphic designer Floor van Paassen. In total 10 people worked to complete the project.
The field is located near the green village of Bant in the Dutch province of Flevoland.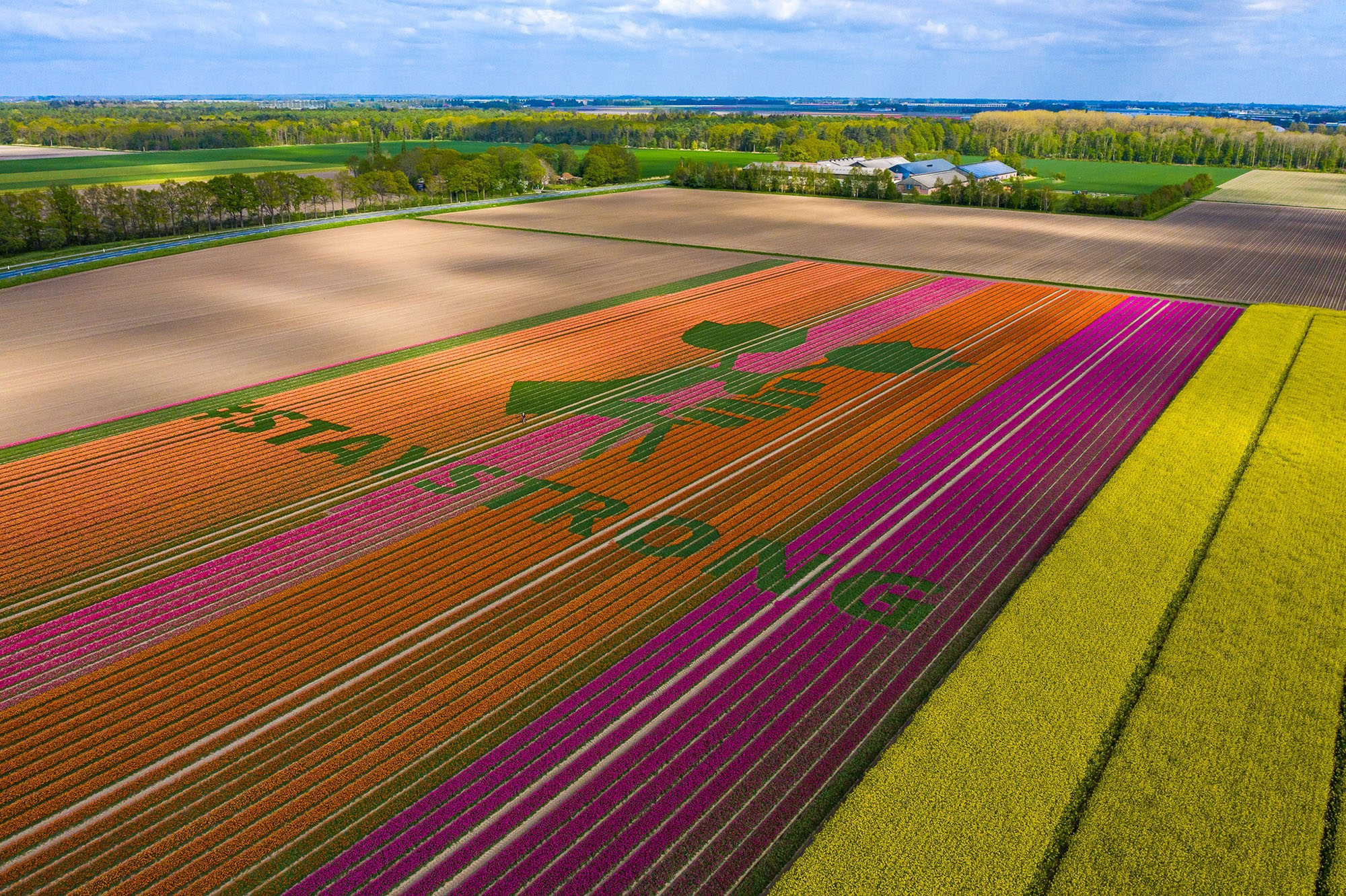 Speaking to CEN Joris said: "We were looking for a name for the tulip and in these strange times felt it was appropriate to link it with what was happening. We therefore decided to make it a message of hope and give the tulip the name 'Stay Strong'."
They liked the idea so much, they decided to try and promote it with the spectacular artwork in the fields.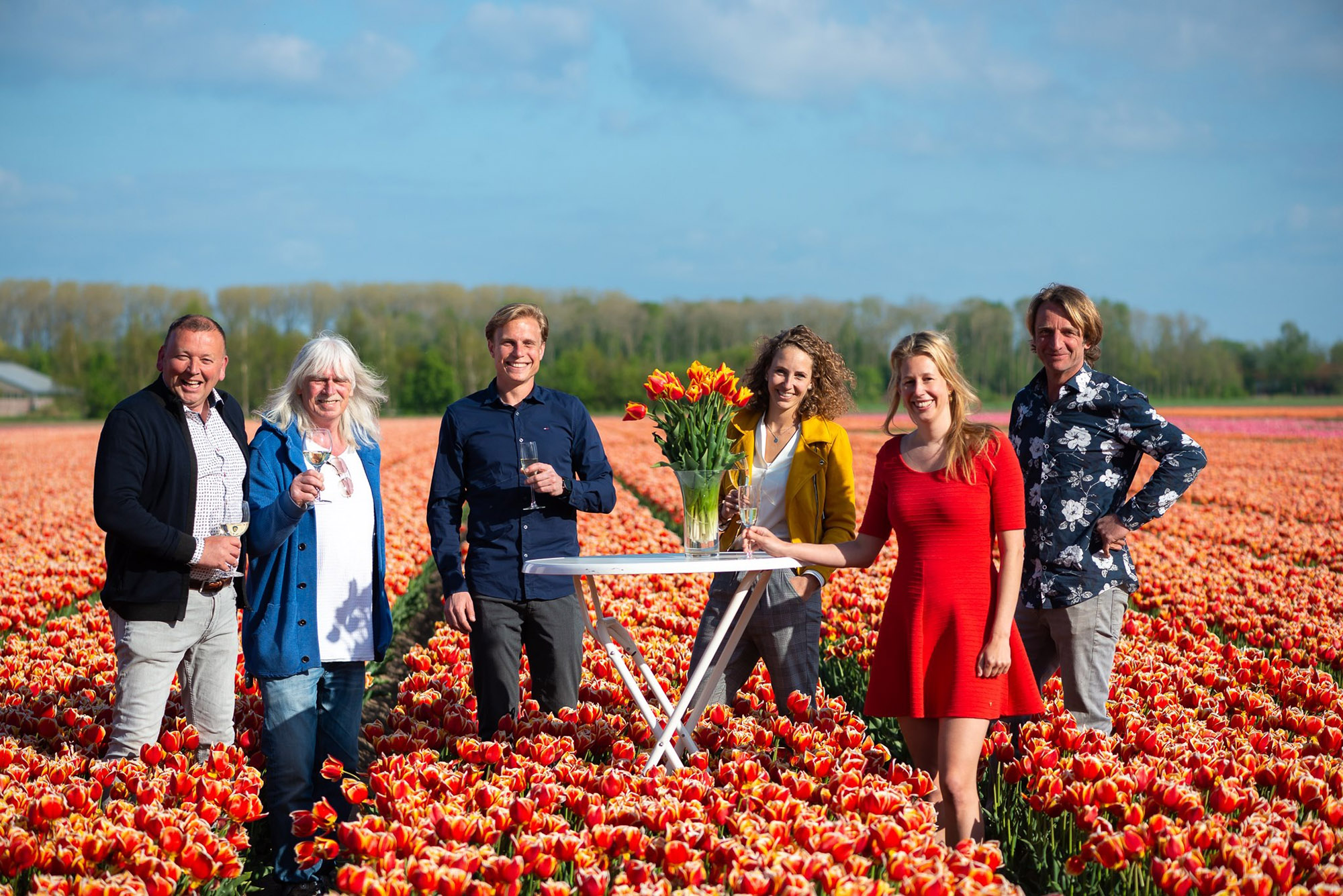 He added that he was more than pleased with the results saying: "In the field, with a total of 4.5 million tulips, the message is unmistakably visible. At the same time, the new tulip variety was officially christened by acute care nurse Jenny Groen, 35, from the Intensive Care Unit at Onze Lieve Vrouwen Gasthuis in Amsterdam.
He said: "We let Jenny Groen Baptize it. Jenny was working in the south-Sudan with Doctors Without Borders a while ago."
He said that when the bulbs are harvested in September, the profits will go to Doctors without Borders. The name of the tulip is a message of support to the heroes working on the front lines.