Waves Freeze On Shore Due To Extreme Cold
Story By: Ana Lacasa, Sub Editor: Michael Leidig, Agency: Central European News
This is the amazing footage showing frozen waves on a city beach in Argentina hit by extremely cold temperatures not experienced in over 15 years.
The incident was captured in the city of Rio Grande on the southernmost tip of Argentina in the province of Tierra de Fuego.
According to local media, the area has registered snow and freezing temperatures of almost minus 15 degrees centigrade.
The city is reportedly experiencing record low temperatures and it is said that the last time this temperature was so low was in 1996.
Local media report that vehicles were frozen in place and even the waves froze on the shore.
Netizens shared incredible footage of this phenomenon, showing how the white water of the waves have frozen into a long line of ice along the beach and the seawater covered with frost.
City Intendant Martin Perez told local media: "We are living extreme temperatures and constants for more than a week, that were not registered in a long time. This has caused complications. The municipality is using all its resources to face this extraordinary situation".
The head of the Astronomic Station of Rio Grande, Jose Luis Hormaechea, confirmed that the record of temperature was registered on Tuesday around 8.42 am with minus 14.9 degrees and temperature feeling of minus 20 degrees.
He said: "It is believed that it will be colder tomorrow and that the conditions will change on Thursday."
According to official sources from the National Meteorological Service, the lowest temperatures ever registered in the area took place on 1984, with minus 22.2 degrees. 20 years before, on 25th June 1964, Rio Grande registered a temperature of minus 20 degrees.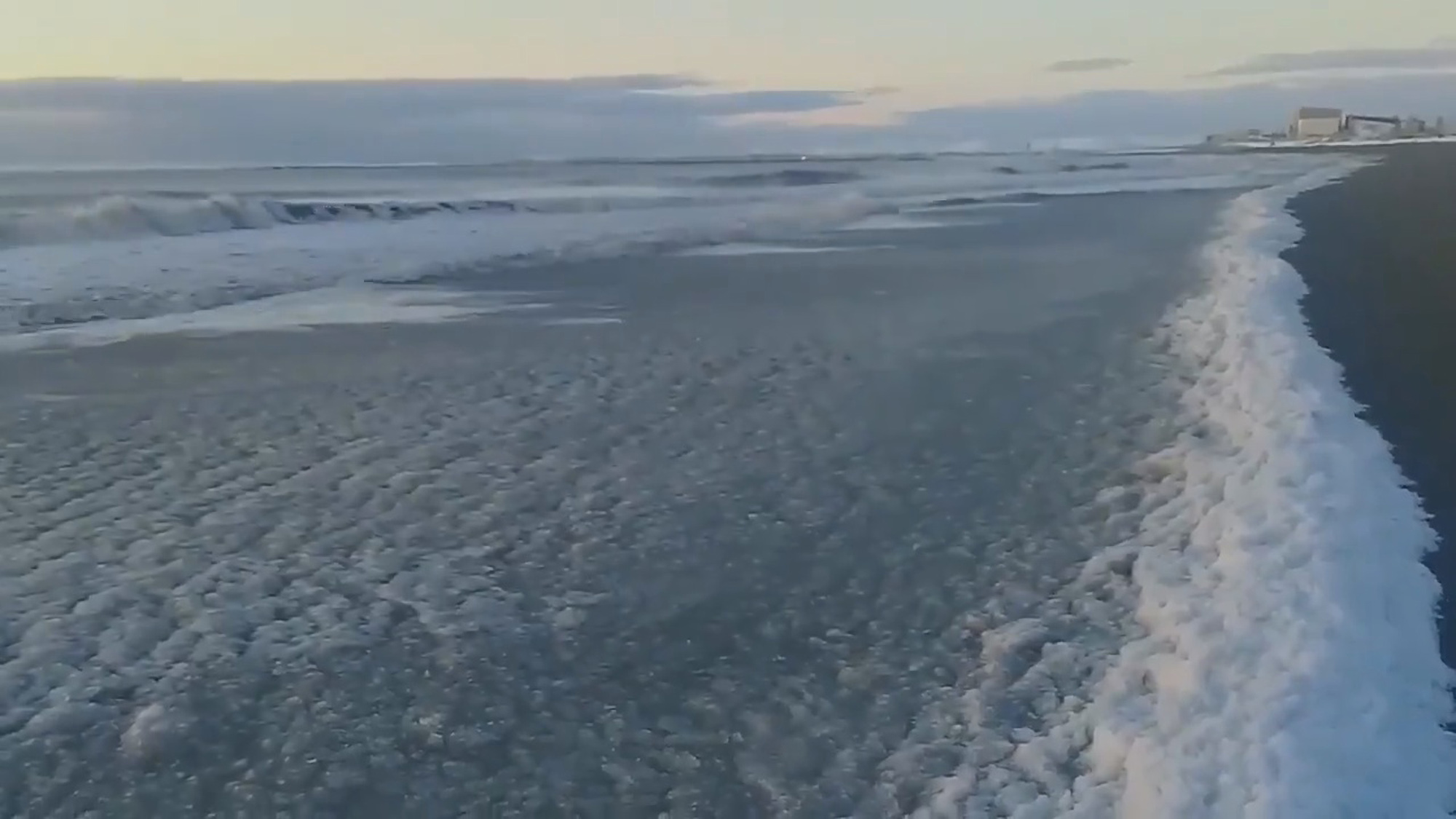 According to local media, the low temperatures are affecting basic services such as drinkable water and heating systems.
The extreme weather comes in the midst of the country's COVID-19 lockdown, during which schools and other establishments are still closed and events with more than ten people are not allowed.
Local media report that Rio Grande has only registered 10 cases of COVID-19 since the beginning of the crisis and all of them have recovered.
The cold temperatures also caused Lake Argentino, to freeze, turning it into a natural skating rink.
The Lake is reportedly considered the biggest ice skating rink in all of South America, with almost 700 hectareas of frozen surface. Even the waves of the lake bank were frozen, as is seen in some of the pictures shared by netizens.