Story By:  Gheorghi Caraseni, Sub Editor:  Joseph Golder,  Agency: Central European News
This is the shocking moment Russian rapper Timati pierces his lip while holding a live stream with model and influencer 'Agent Girl' – who is seen painting a picture with her boobs – for her huge army of over 16 million followers.
Anastasiya Ivleeva, 29, better known as Agent Girl, is considered an outrageous personality in her native Russia and her comedy clips, which include sipping wine from a huge glass on the weekend, often garner millions, sometimes tens of millions, of views.
She held a live stream with pro-Putin rapper Timati, 36, who boasts 15.4 million Instagram followers, for her army of 16.2 million Insta fans.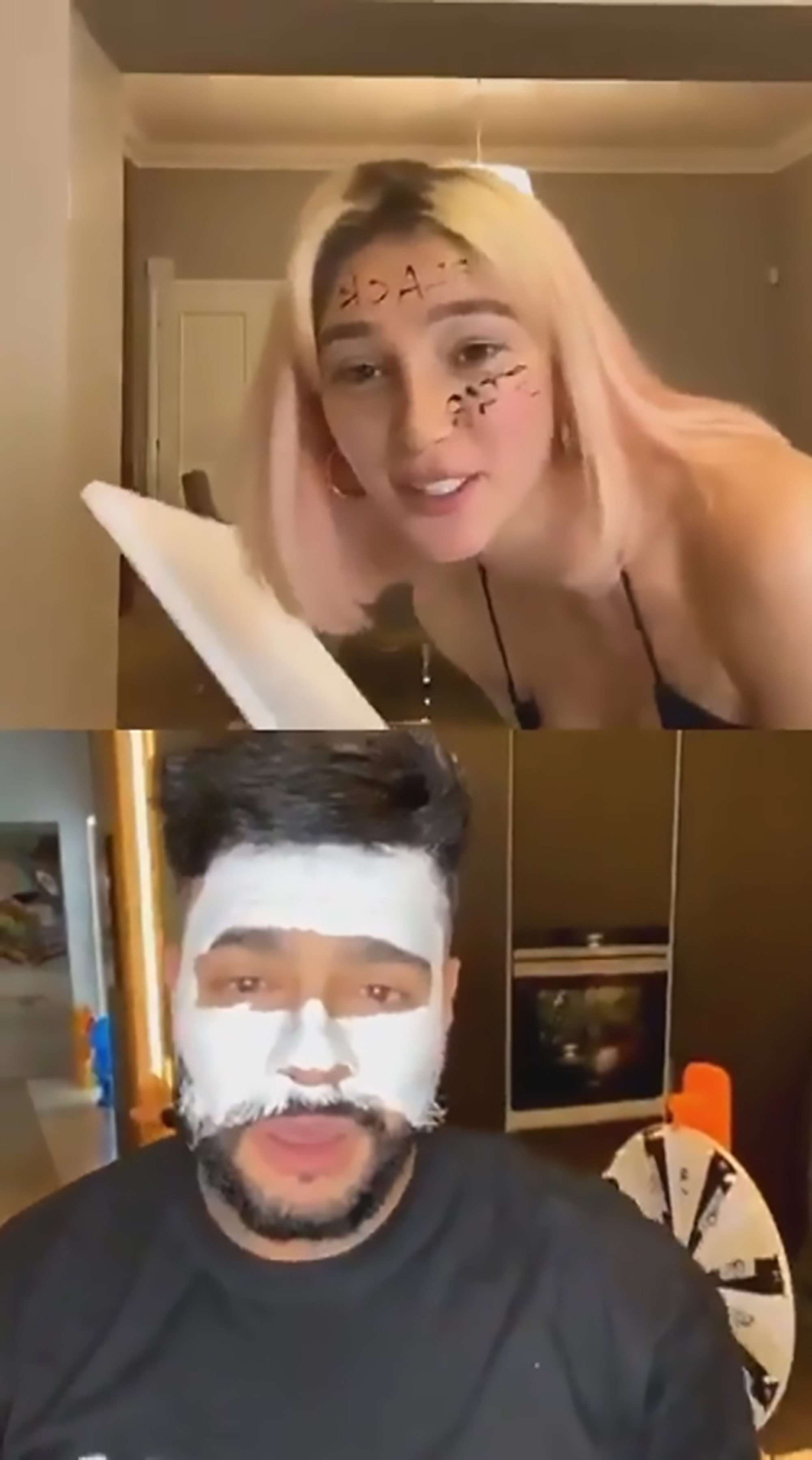 In the footage, Timati, who is famous for his pro-Putin stance and considers controversial Chechen leader Ramzan Kadyrov among his pals, is seen piercing his bottom lip with a syringe.
Timati says "how is that? Any more questions?" as the blonde influencer begs him to take the needle out.
Agent Girl is then seen painting a picture with her boobs.
The clip has gone viral with 4.5 million views and reportedly had 550,000 people watching it live.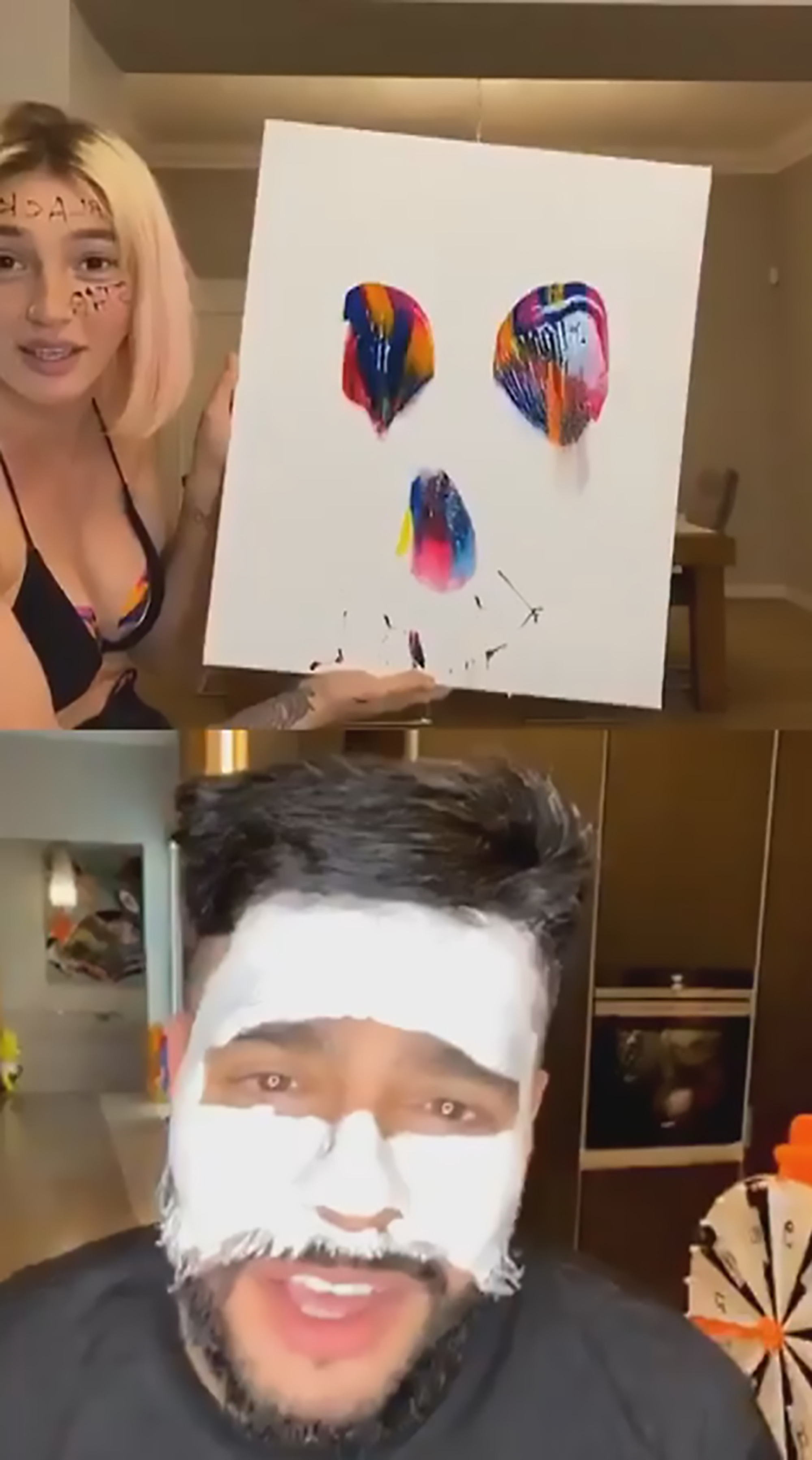 According to reports, the online event lasted one hour and the pair set each other various challenges to undertake, such as walking on mouse traps and standing on a plank of wood with nails.
Timati asked Agent Girl to sell her 'boob painting' to her famous husband, hip-hop artist r Allj, real name Alexey Uzeniuk, 25, and the proceeds are supposed to go to charity.
She set up the show, named 'Online Quarantine 2020', in March where she invites famous people to take part in challenges with her.