Moment Seagull Gulps Down Huge Rodent In Rome Centre
Story By: Ana Lacasa, Sub Editor: Michael Leidig, Agency: Central European News
This is the viral moment a hungry seagull swallows a huge rat in front of stunned onlookers in the centre of Rome.
The incident was filmed in the Italian capital and was later shared on Twitter by netizen 'Theo Shantonas' where it has been viewed over 3 million times.
In the footage, the seagull is seen on a pavement with the large rodent in its beak.
It then swallows down the rat whole as the cameraperson says "oh my God".
With only the rat's tail visible from its mouth, the seagull takes to the air when somebody walks out of an entrance and appears to spook it.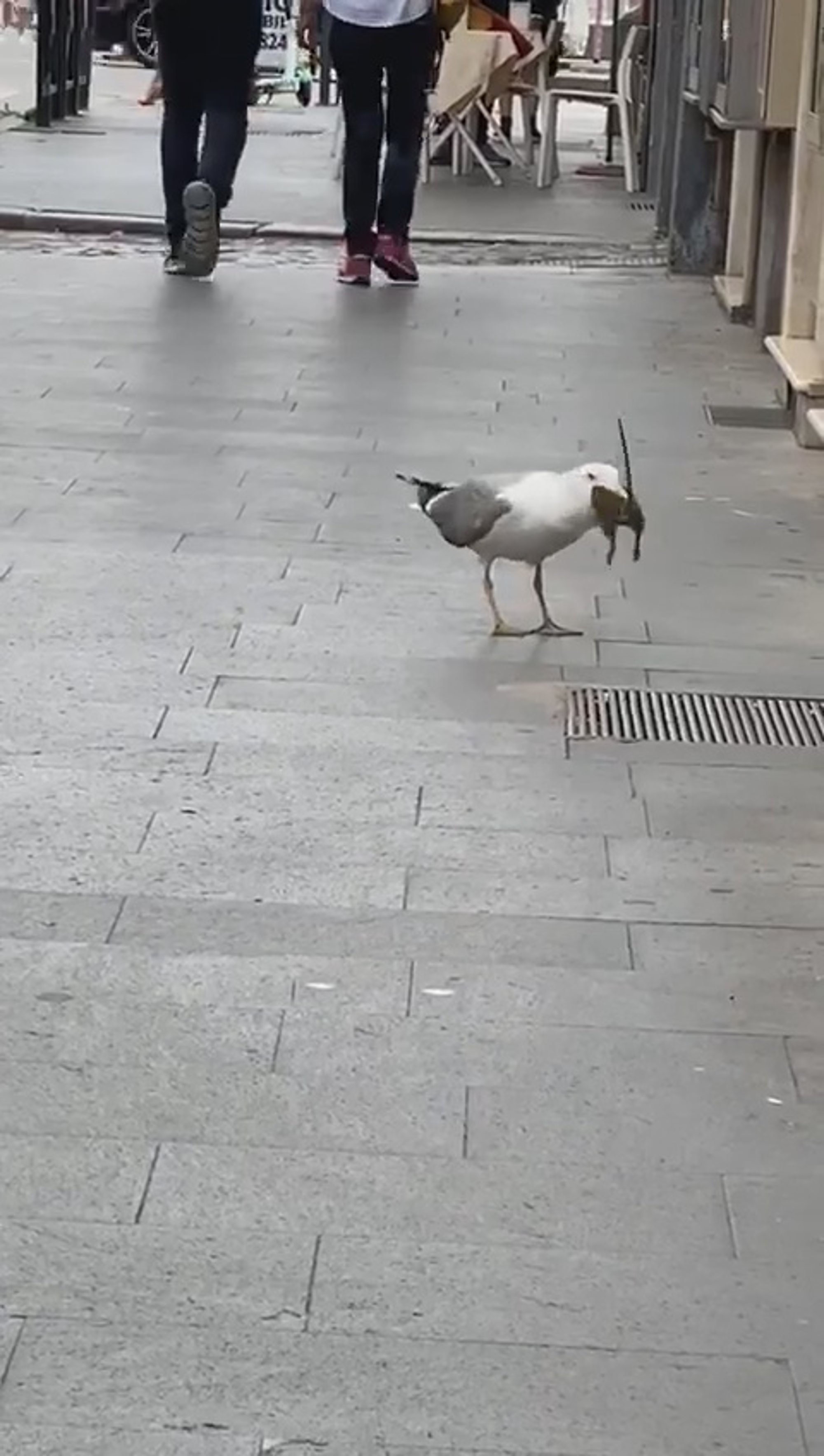 According to local media, seeing seagulls carrying off large rodents is not unusual on the streets of Rome.
Many netizens complained about the lack of street hygiene and accumulated rubbish in the city centre for attracting more rodents, cockroaches and other creepy-crawlies to the area.
Facebook user 'Roberto Fedeli' said: "Seagulls are predators. In cities, instead of fish, they eat rodents."
Netizen 'Giancarlo Giacometti' commented: "Rome is finished. The seagulls are more effective than our authorities."