Story By: Alex Cope, Sub Editor: Joseph Golder, Agency: Newsflash
This is the moment a Portuguese firefighter plays 'Amazing Grace' on the bagpipes from the top of a fire engine to cheer up those stuck indoors during the country's coronavirus lockdown.
The heartwarming scenes were recorded in the Carnaxide area of the municipality of Oeiras in Greater Lisbon when the local firefighters decided to put on a musical performance for the residents in their homes.
In the video, firefighters can be seen carrying out drills in the street next to their engines with the lights flashing.
One of the firefighters then performs a rendition of 'Amazing Grace' on the bagpipes from on top of one of the engines.
At the end of the performance, residents can be seen applauding from their windows and shouting "thank you".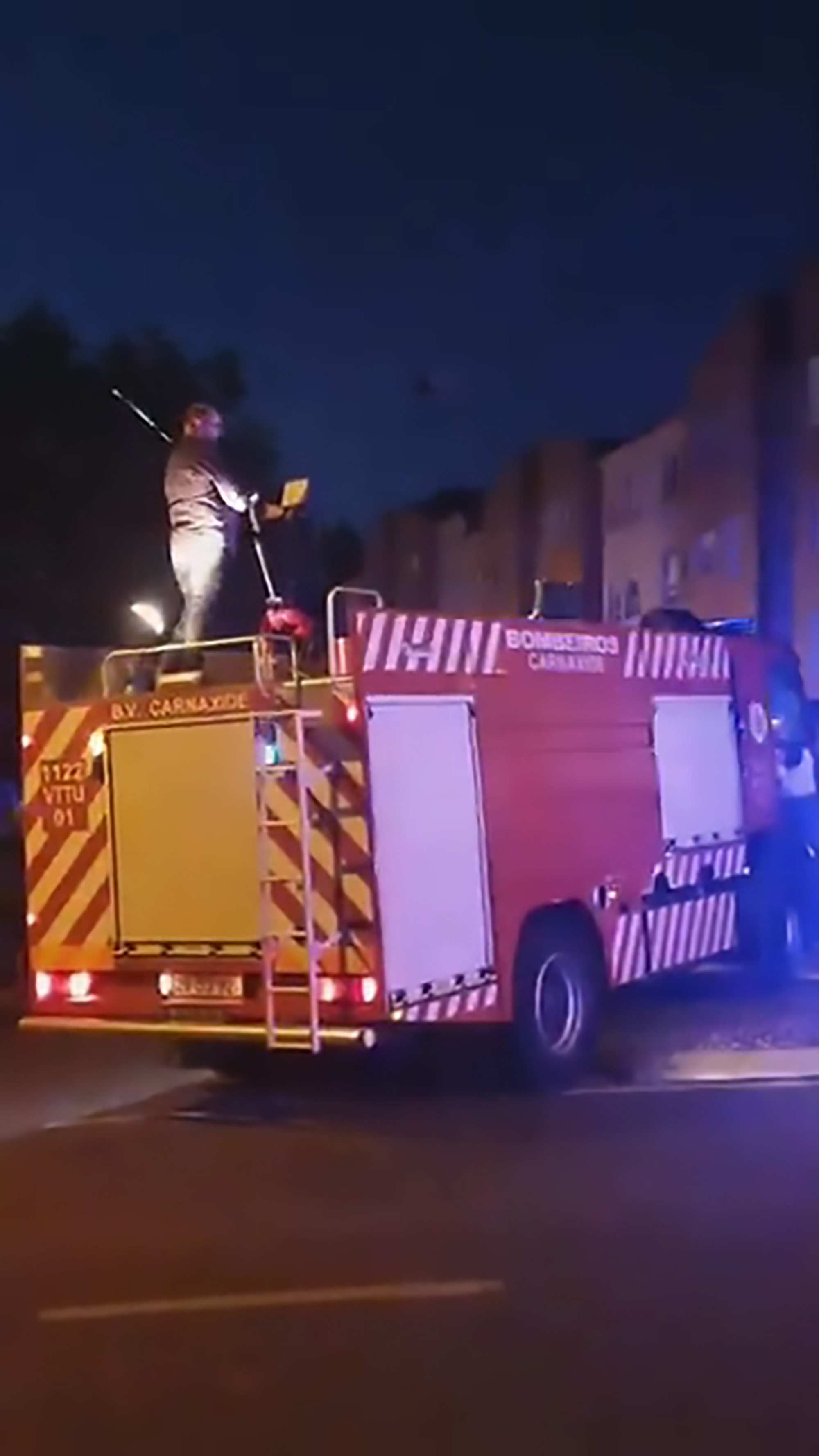 The Carnaxide Firefighters uploaded the clip to social media and shared a message reading: "Continuing following our policy of closeness to the population, we are not only providing relief but also seeking to encourage this phase of confinement.
"Today, more than ever, it is important that you feel that you can count on your firefighters. We hope that you like and support this initiative."
Netizens were quick to comment, such as 'Isabel Silva' who wrote: "Thank you to our heroes."
And 'Filomena Ferro' added: "Beautiful initiative."
While 'Paulo Pintado' wrote: "You guys are great. Sending a kiss to all of you."
According to the latest figures from the Johns Hopkins University, Portugal has suffered 25,702 cases of COVID-19 with 1,074 deaths.