Story By: Gheorghi Caraseni, Sub Editor: Michael Leidig,  Agency: Central European News
This happy one-year-old girl has been given an injection of the world's "most-expensive" injection which costs 1.8 million GBP thanks to fundraising as she fights a rare neuromuscular disorder.
Little Milana Semenkova from the city of Kaliningrad in the Russian exclave of Kaliningrad Oblast suffers from spinal muscular atrophy (SMA), which causes the loss of muscles leaving children without the power to breathe.
She needed an injection of the new Zolgensma medication in order to mitigate the disease's progression and her mother Victoria Kashuba began asking for help on social media as the injection costs 162 million RUB (1.8 million GBP), according to local newspaper Komsomolskaya Pravda.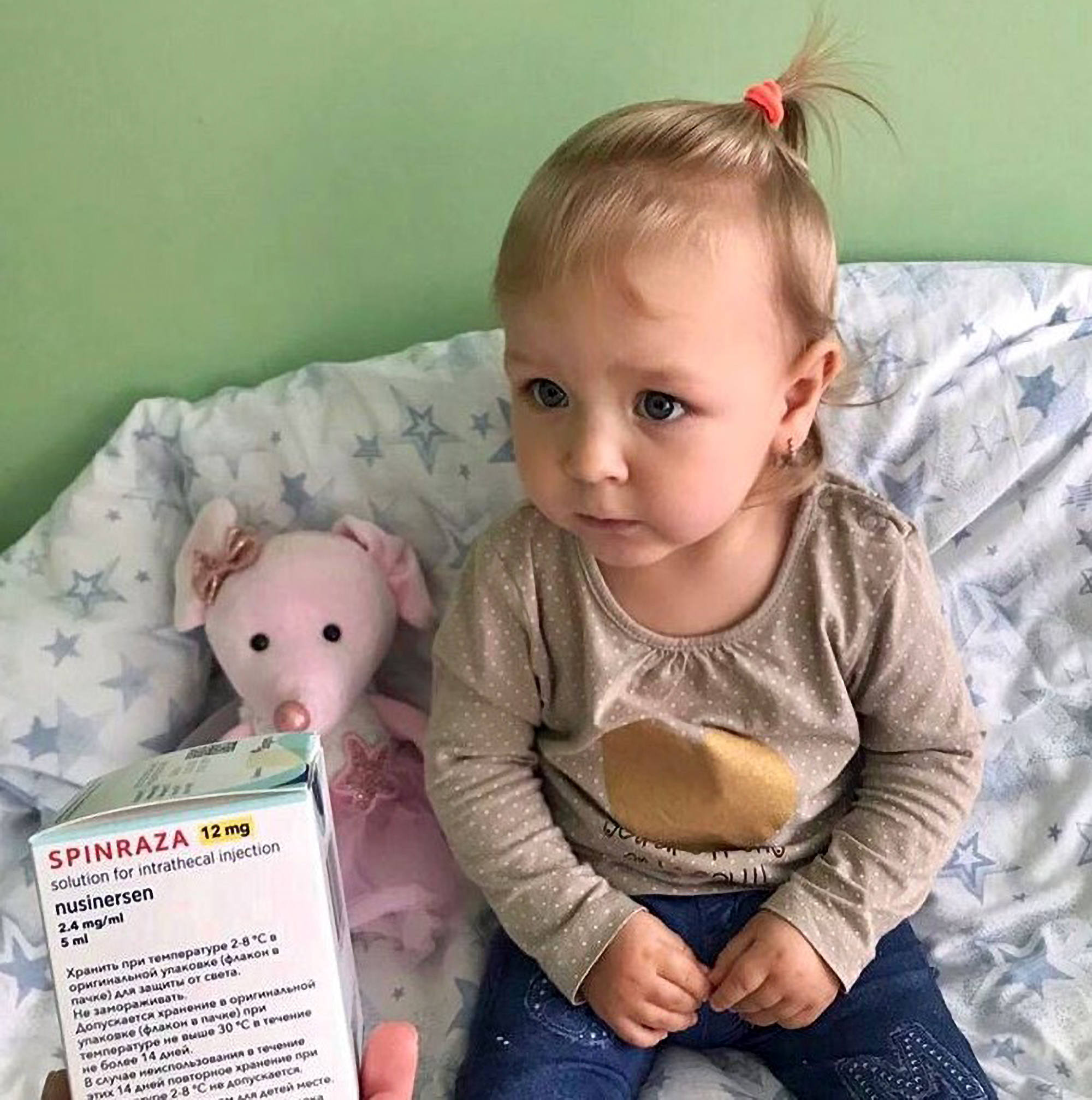 Her appeal spread quickly as her friends have contacts with several Russian celebrities such as singer Olga Buzova, 34, singer and actress, Anna Semenovich, 40, and actor Fyodor Dobronravov, 58, and from there the campaign spread around the world.
Pravda report that the needed amount was raised in a little over six months and her delighted parents then ordered the injection, which is actually a series of four injections to complete the treatment.
Milana, who will turn two at the end of August, received the first costly injection in early July and her mother told Newsflash: "Milana doesn't have an appetite now, she is vomiting, but doctors say it is normal to have this after the Zolgensma injection."
Mother Victoria added that little Milana will need another three injections of Nusinersen, marketed as Spinraza, to continue her treatment.
She added to Newsflash: "I am trying to now help other kids who have the same disease as well by sharing their cases on my page and letting others know about the problem too."
She said that many users on Instagram are working to raise funds for the sick children and she added to Newsflash: "I hope the parents of those sick children do not give up and are strong, as difficulties are only overcome by strong people. It's important that you deal with the issues until the very end."
SMA is a group of neuromuscular disorders that result in the loss of motor neurons and progressive muscle wasting.
All generally result in worsening muscle weakness associated with muscle twitching. Arm, leg and respiratory muscles are generally affected first.