Ex Malaysia PM Snapped With Huge Elephant Tusks In Home
Story By: Alex Cope, Sub Editor: Michael Leidig, Agency: Central European News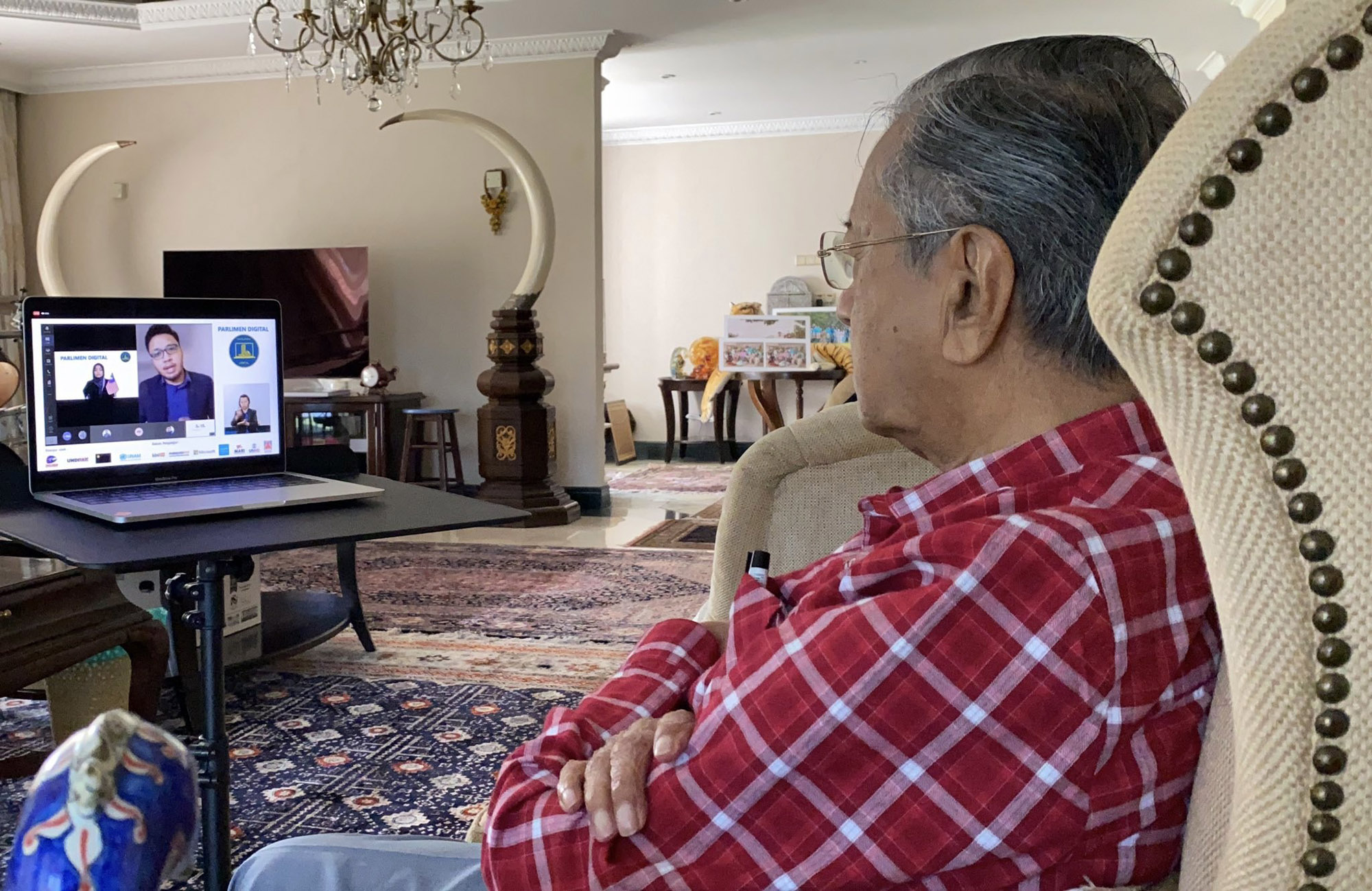 This former Malaysian prime minister who was a champion for animal rights has been slammed after he posted a photo showing two huge elephant tusks adorning his home.
Former Malay Prime Minister Mahathir bin Mohamad, 94, posted the photo to his official Twitter page in which he was praising the country's first-ever digital parliament.
In the photo, Mohamad can be seen sitting in front of his laptop in his living room with the parliament in session on the screen.
However, in the background two huge ornaments which appear to be elephant tusks can be seen surrounding his television.
Netizens were quick to slam the former PM for owning the seemingly illegal tusks, with local conservation group Zoologi Malaysia writing: "We couldn't help but to wonder about those ivory tusks. Hurmmm."
Local media outlets 'SAYS' report the politician had expressed his concern about animal poaching at the 2019 Institute of Strategic and International Studies (ISIS) Praxis' conference.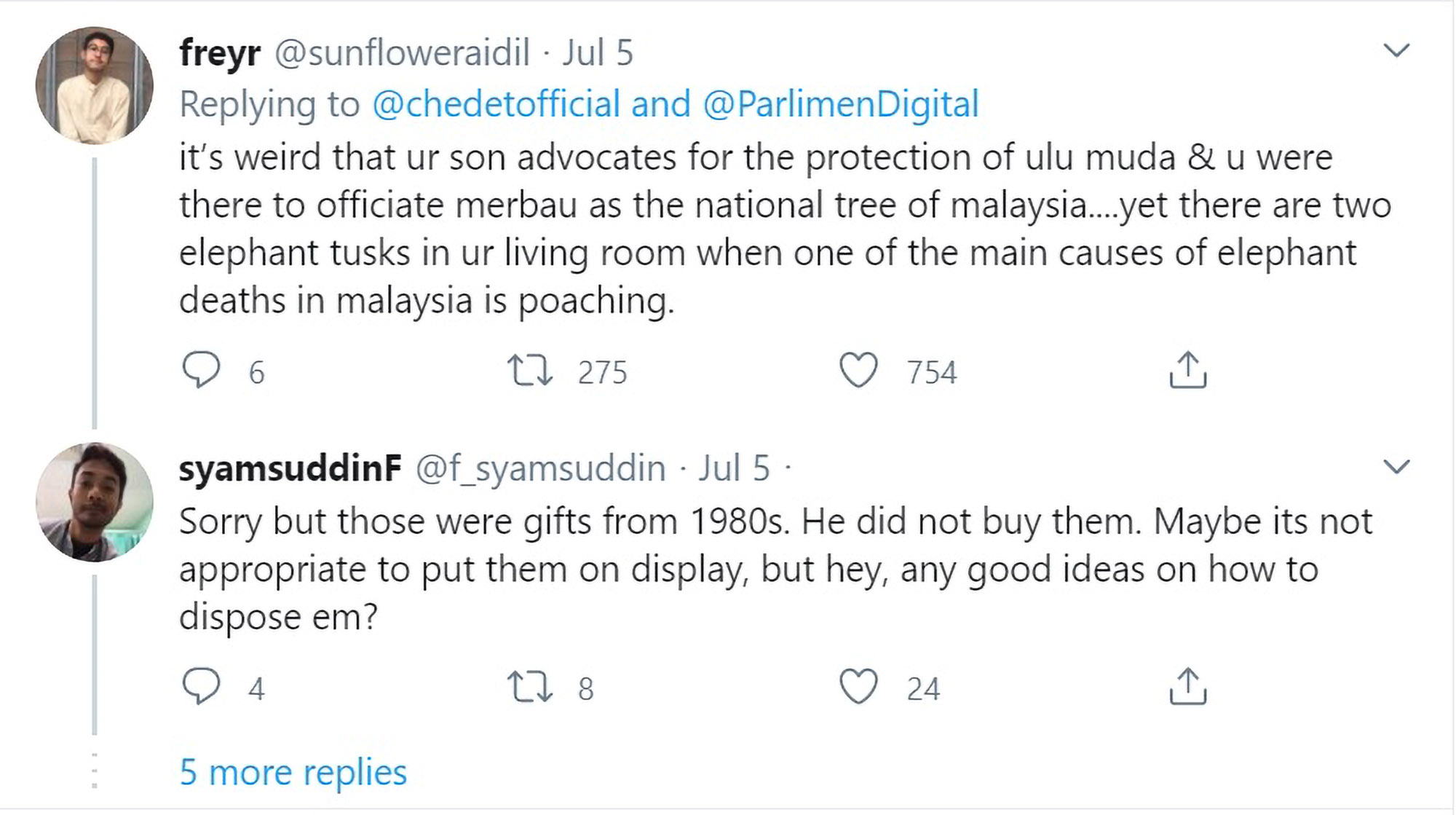 Local news agency Bernama report he said: "We have poachers who come into Malaysia to steal our tigers and for elephants' tusks, thus killing the rare elephants that we have."
Mohamad is yet to comment on the situation but some netizens said the tusks could have been given to him as a gift in the 1970s and 1980s.
Mohamad served as Prime Minister from 1981 to 2003 and 2018 to 2020.
Malaysia has been a member of the Convention on International Trade in Endangered Species of Wild Fauna and Flora (CITES), which bans all trade of ivory, since 1978.
CITES banned international trade in ivory in 1990.