Malaysia Cinema Reopens With Gender-Segregated Sections
Story By: Lee Bullen,Sub Editor: Michael Leidig,Agency: Central European News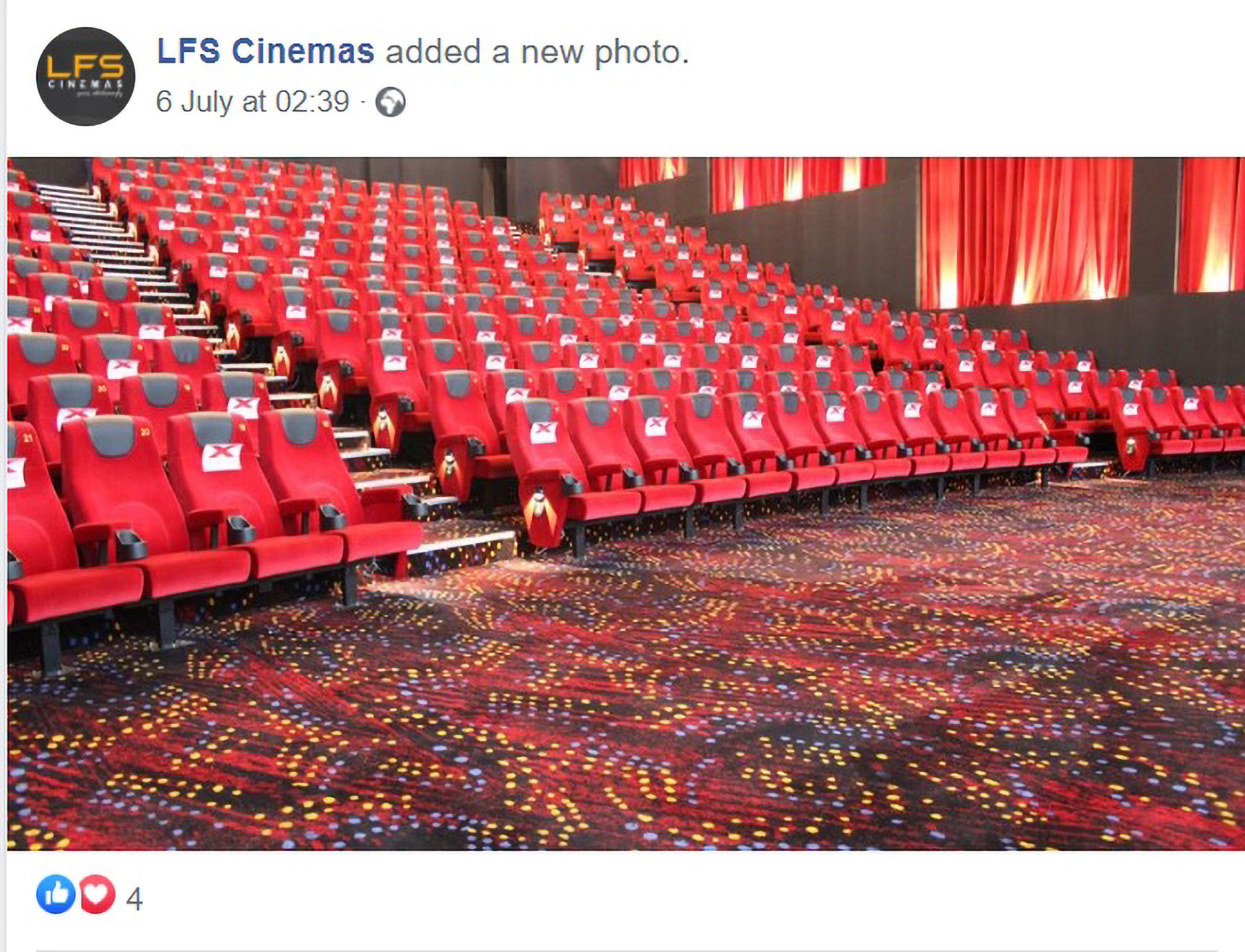 A Malaysian cinema has implemented a gender-segregation measure to seat men and women separately in socially-distanced sections of the theatre.
The only cinema in the city of Kuala Terengganu in the Malaysian state of Terengganu has implemented a new policy which separates men and women from sitting together after reopening on 1st July.
The Lotus Five Star (LFS) cinema said on Facebook: "Kuala Terengganu's cinema will implement a seating zone for men, women and families, as enforced by the Kuala Terengganu City Council government."
LFS manager Zulmajdi Razali said the measure was introduced "to ensure all activities that are carried out follow sharia law", adding that the seating arrangement will also help surveillance teams should any crimes occur.
Razali said the gender-segregation policy applies to all cinema goers and not only Muslims.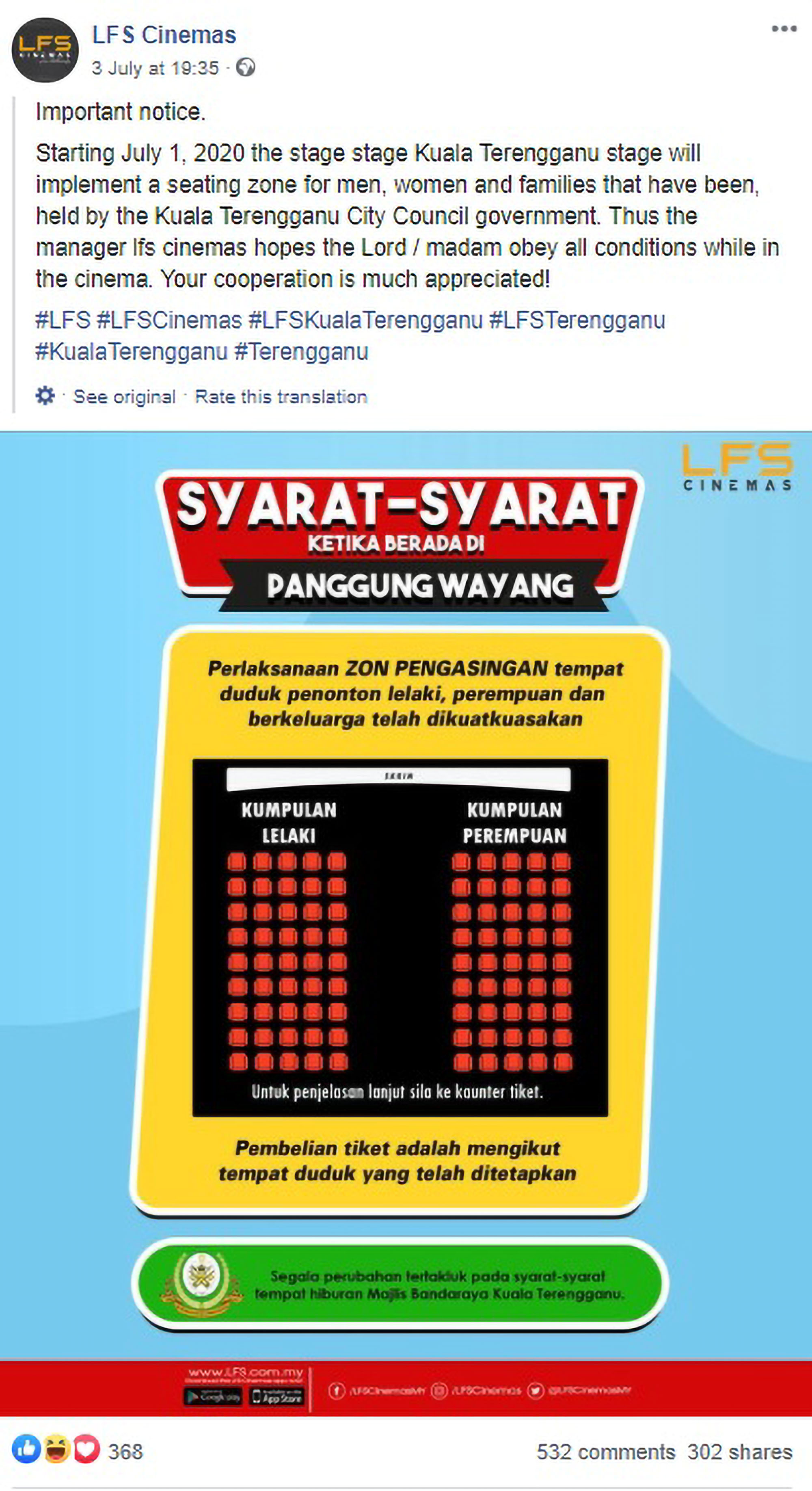 The cinema manager added: "For smaller screens, families can choose to sit wherever they want. However, if the theatre is large, there will be a designated space in the middle of the hall for families."
He added that it depends on the "present (COVID-19) situation" and that men and women may be allowed to sit together in the middle area in certain situations if all "boundaries are maintained".
Razali said "no other cinema has enforced segregated seating zones like this" and that the measure is subject to change to please all visitors.
The cinema's capacity has also been halved to cater to social distancing measures.
Meanwhile, Nancy Shukri, Malaysia's tourism, arts and culture minister, has called on the Terengganu government to reverse the gender-segregation measure.