Story By: Gheorghi Caraseni, Sub Editor: Michael Leidig, Agency: Newsflash
This is the outrageous moment a Russian policeman films two lovers having a romp on a seaside swing and refuses to stop filming the half-naked woman even when she begs him to so she can get dressed.
The incident was captured by one of the police in the seaside city of Sochi in the western Russian region of Krasnodar Krai.
According to the Russian VK social media group Podyem, the incident happened on the 14th July and the video was shot by one of the police officers, who was patrolling the area with his colleague when they received a call about the public disturbance.
The images show the policemen walking up to the swing where the woman can be seen sitting top on the man in the throes of passion.
The police officer stands behind them filming the scene on his phone for various seconds before saying to his colleague: "Come on, let's go and stop it."
The couple soon notices they are not alone and the man has time to quickly pull his shorts on, whilst the girl uses an item of clothing to cover her private parts as the officers approach them.
The officer asks them: "Why are you doing this? Do you understand that you disturb the public order?", to which the man responds yes.
The policeman carries on filming the young half-naked woman, as she tries to cover herself up, not turning the camera away from her.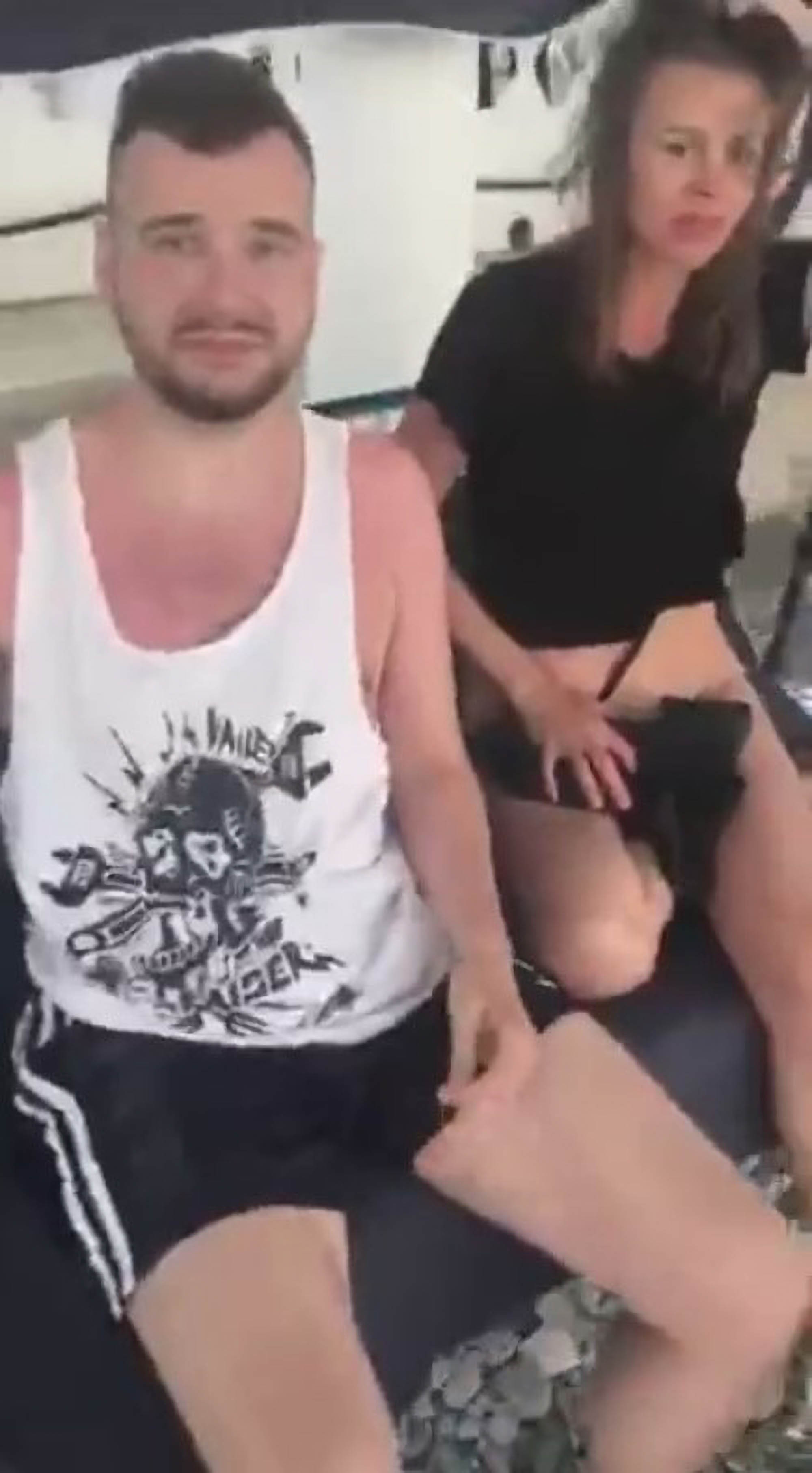 The policeman then asks the woman to get dressed to go with them to the police station, to which she asks for him to stop recording and turn around.
She can be heard saying: "I am ashamed, stop filming me."
However, incredibly, the officer refuses to stop filming, saying: "There were so many people here watching a few minutes ago and you weren't ashamed then. It was they who complained about your inappropriate behaviour here."
According to a press release from local police, the couple were taken to the nearest police station for interrogation and face charges for disturbing the peace.
If found guilty, they risk up to 15 days of arrest.
The video was published on social media, although there is no further information about how it was posted and by whom.
Social media user 'Alexandra Shcheglova' said: "Just to film and share, is all they can do in our country. I'd sue that idiot who filmed and shared the scene online."
The name of the police officers were not revealed, nor have local police commented on whether there is an enquiry into
the officer's decision to film the incident, or how it was posted online.