Stunning TV Star Refuses To Help Bench-Sleeping Dad
Story By: Gheorghi Caraseni, Sub Editor: Michael Leidig,  Agency: Central European News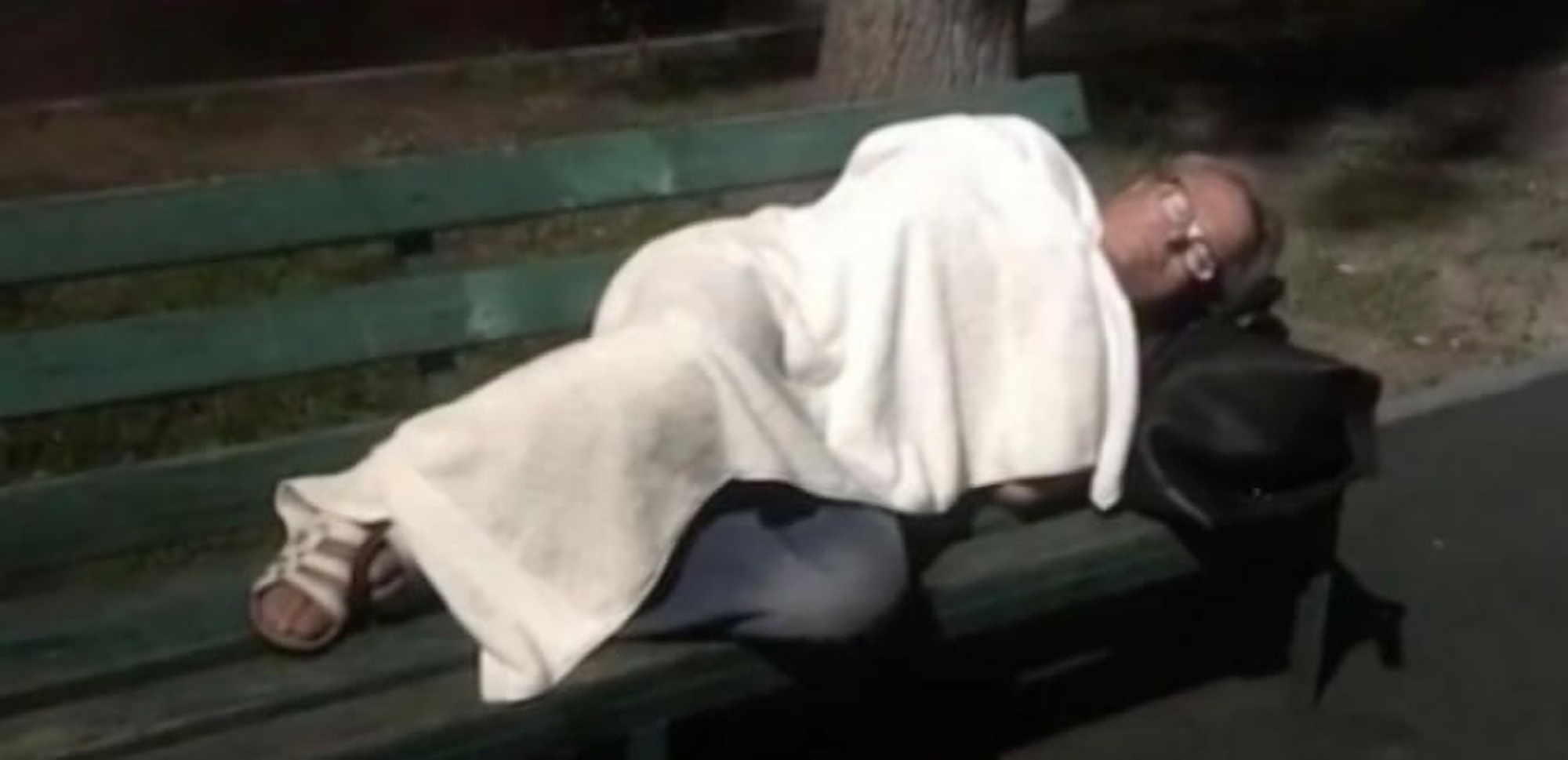 This stunning Russian TV presenter – who recently revealed that she has not had sex for two and a half years and does not miss it – has reportedly shunned her dad after he was forced to sleep rough on a public bench.
Alexander Borisov, father of TV star and actress Dana Borisova, 44, has reportedly spent several consecutive nights sleeping on a public bench in Moscow, and his celebrity daughter is refusing to extend a helping hand, according to reports.
An unnamed resident came across Alexander on a public bench and noticed that he did not appear like a typical homeless man or beggar.
He struck up a conversation with the man and discovered that he is Dana Borisova's father.
The resident was able to call the TV star to inform her that her dad was sleeping rough and she allegedly replied: "You can have him if you want. He is not my (biological) father either."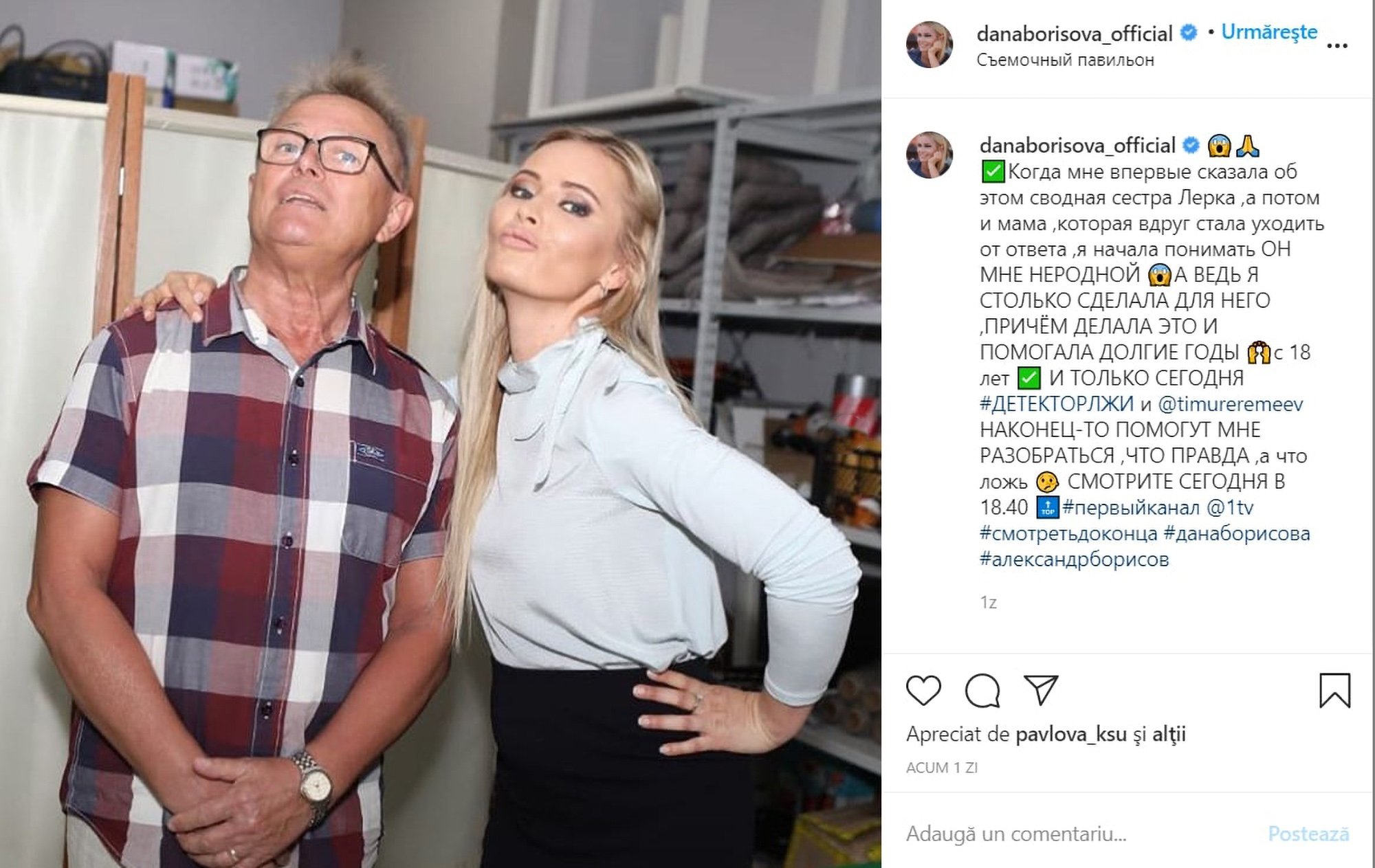 After the alleged exchange, Dana explained to reporters that Alexander is not her real dad because her mum told her that she was already pregnant by another man when she married him.
She added: "Despite that. I used to always send him money for upkeep. Even when he was not working and was living with his pregnant lover, I sent them money every month.
"He also used to walk my dog for a set fee of 5,000 RUB (57 GBP)."
Dana said that she knows her father has a small private home not far from the city and she urged him to "stop playing these games".
The TV star recently revealed on the talk show 'Alyona Blin!' that she battled drug addiction for several years and even ended up selling her body for cash a number of times.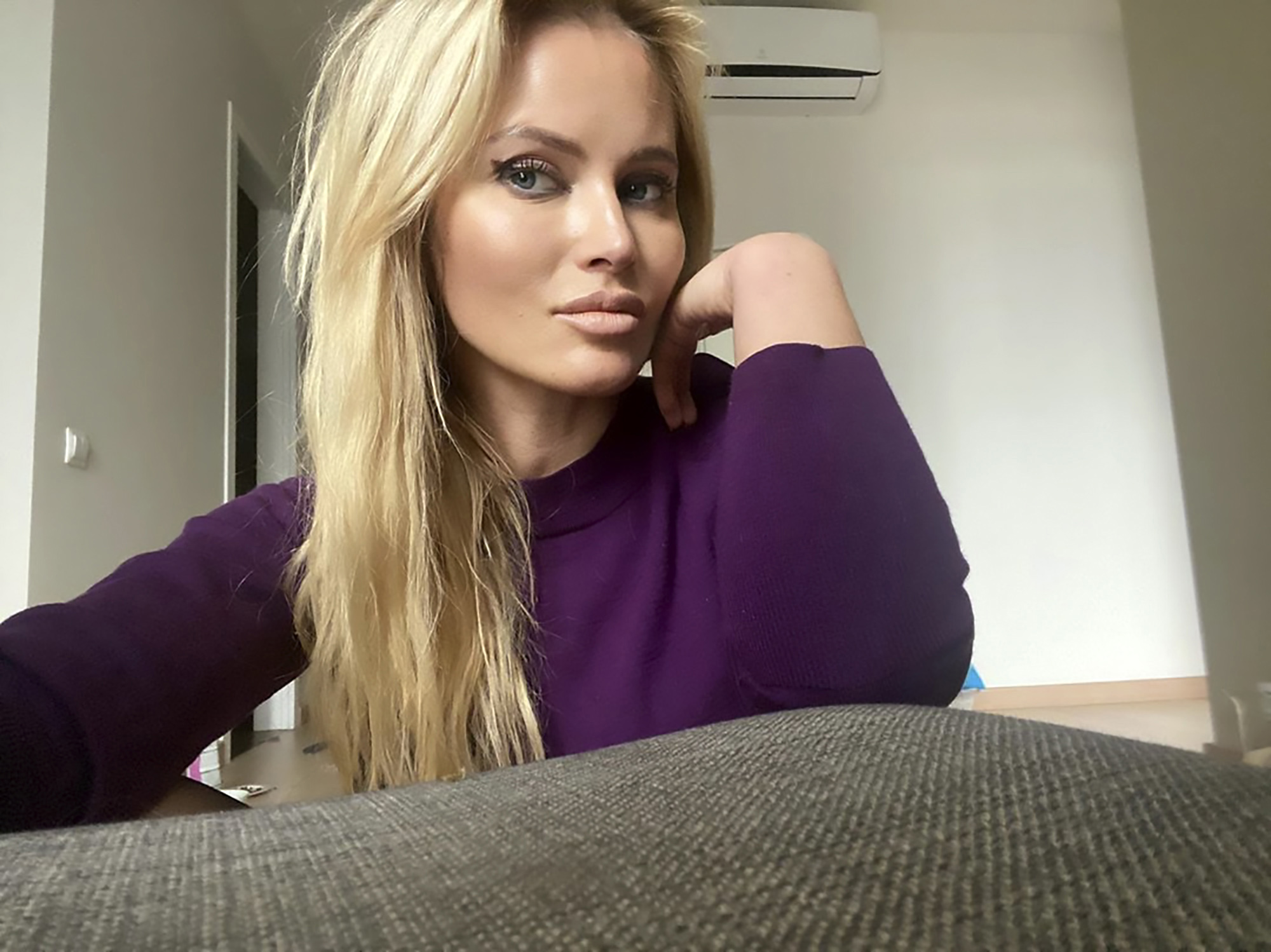 She said: "It happened three or four times when I was high (on drugs).
"I did not have any money so I had to take Polina (her daughter) to her father's house."
The beautiful blonde said that she would lay on the bed 'like a sack of potatoes' and was paid afterwards.
She said: "You lie down, close your eyes and put up with it. That's all."
Dana admitted that a date with her would cost men between 7,000 and 10,000 USD (5,650 and 8,060 GBP).
The actress said that she has been a recovering addict for several years and would never return to such a life as "it is creepy when you are sober".
Dana said: "I have not had sex for two and a half years, but that is my own decision. I do not miss it."
The gorgeous blonde is divorced and lives with her 12-year-old daughter Polina.