Story By: Lee Bullen, Sub Editor: Michael Leidig, Agency:  Newsflash
This is the touching moment a five-year-old boy is reunited with his tearful dad who surprised him after spending 28 days in hospital with COVID-19.
The reunion was filmed in the city of Sao Paulo in the southern Brazilian state of the same name after Filipe Augusto spent almost a month in the Hospital das Clinicas da Universidade de Sao Paulo.
In the footage, little Luiz Filipe appears stunned to see his face-mask-wearing dad sitting on the edge of the bed after being led into the room by his mum.
Little Luiz says "I'm not going to cry" but his mum says "you can cry" and the pair then sobs uncontrollably as they embrace on the bed.
Filipe was diagnosed with throat cancer in January and underwent treatment without telling many people.
He responded well to treatment and was about to be sent home from his last round of tests when he suddenly developed a fever.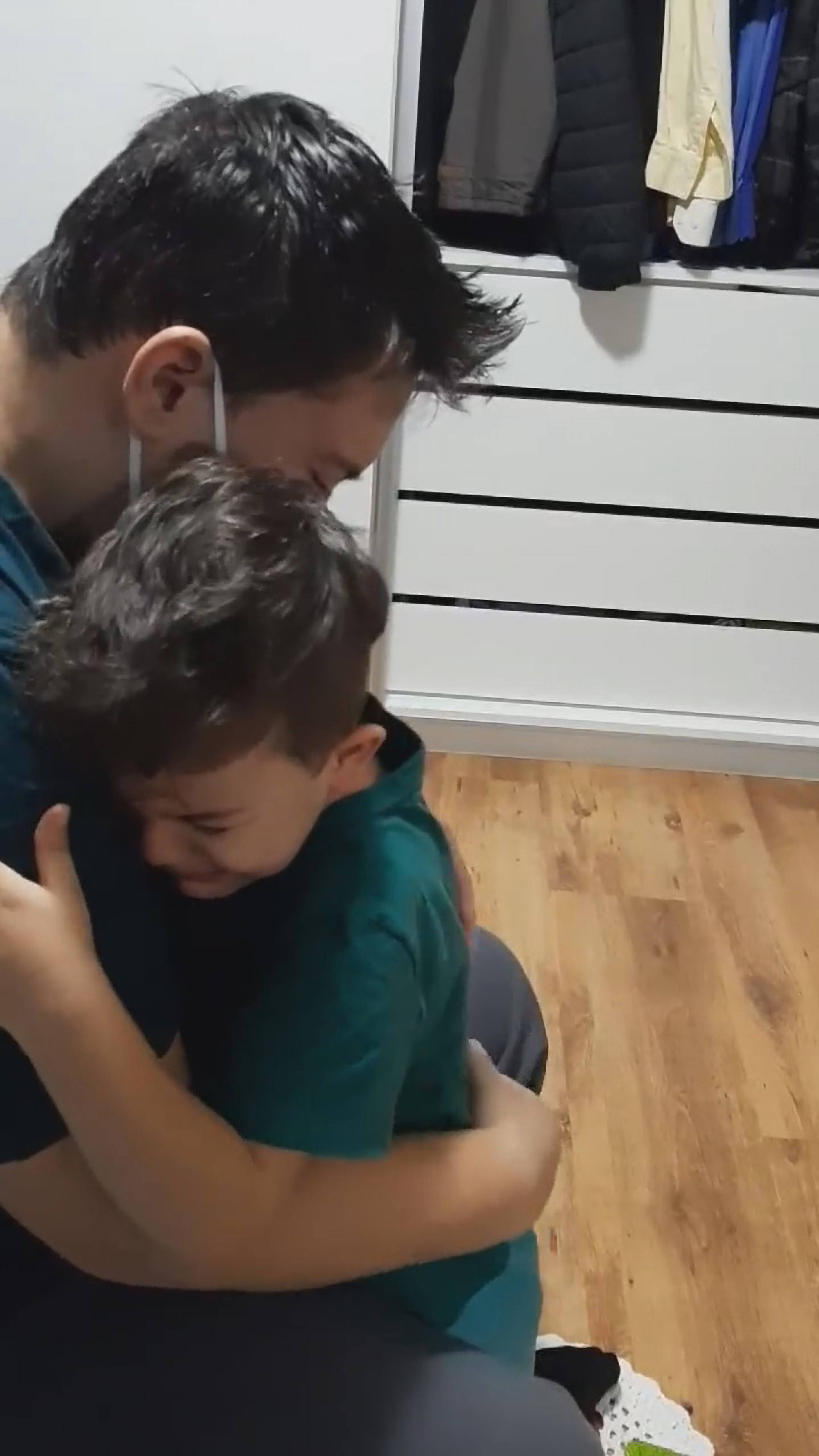 A subsequent CT scan showed evidence that COVID-19 had infected his lungs, according to reports.
Filipe said: "I had another tomography and COVID-19 had appeared on the scan. Due to the previous surgery, my lungs had already been compromised, but even more so with the virus."
He was transferred to the Hospital das Clinicas where he spent the next 28 days undergoing treatment for his COVID-19.
His wife Gisele Sabino said that her son could not bear to be away from his dad for so long.
She told local media: "He was like 'mum, when is daddy coming home? When will daddy come?'"
Father and son kept in contact throughout the treatment through video calls.
Filipe said: "Sometimes he hugged the phone saying he missed his dad.
"My wife said that he often cried at night saying 'I miss you dad'. I missed physical contact with my son very much."
Little Luiz said that missed "mucking around, hugging, and playing video games" with his dad.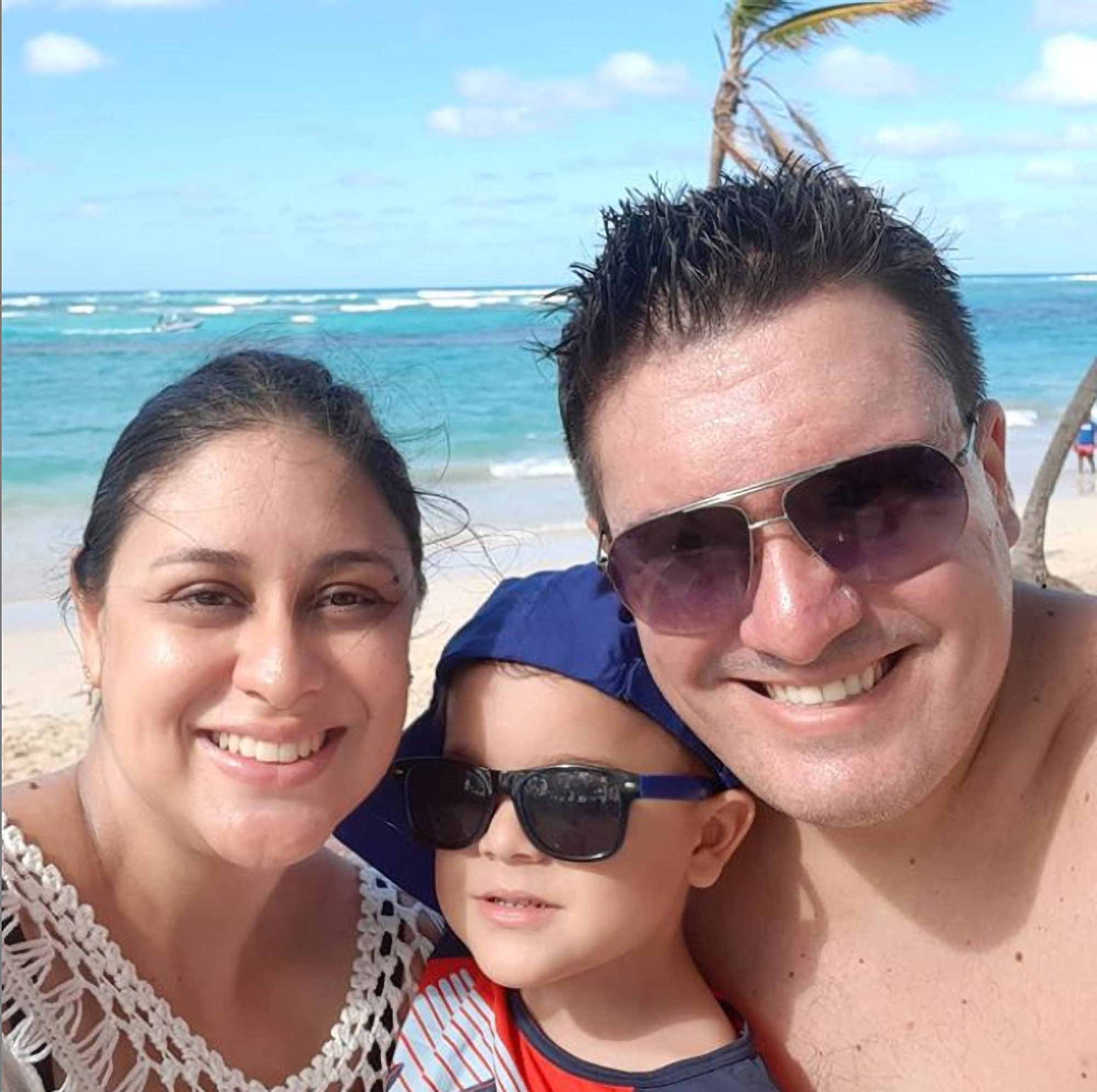 After finally recovering from the virus and being discharged from hospital, Filipe said: "When the doctors told me I could go home, I cried in the hospital. I cried all the way to my wife. I came home crying."
Gisele said: "My mum and dad kept him in a room and then told him he had a nice surprise waiting for him.
"My husband was showering and when he finished we said 'son, there's a surprise for you'."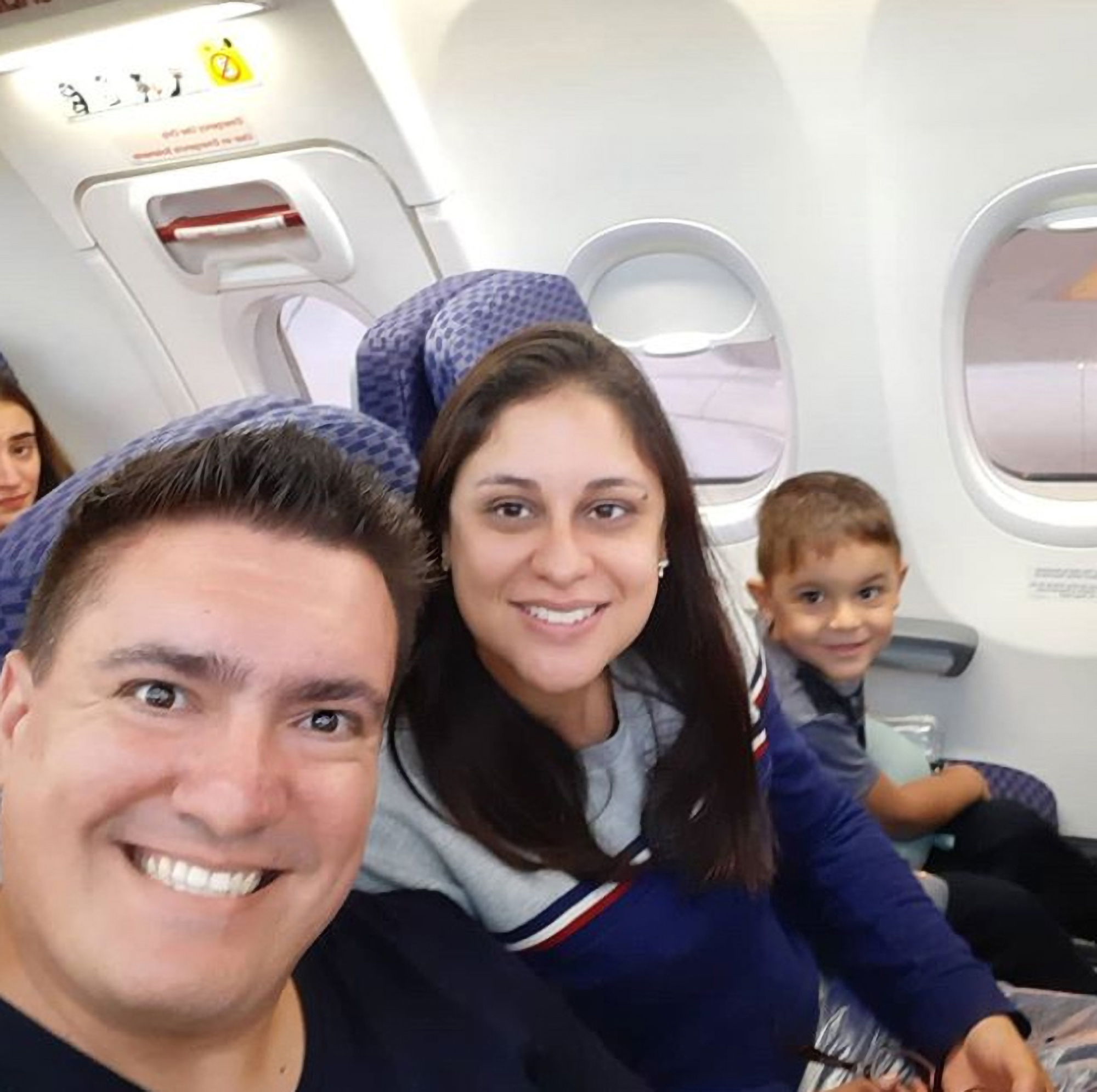 Speaking about the reunion to Newsflash, Filipe said: "It was really emotional, there was a lot of feeling in the hug, in his little tears, it was emotional for all of us. My son is very expressive and as we had the support of a lot of friends and family during this time they asked us to record Luiz to see his reaction upon finding me.
"I could imagine how much he was missing me, he would always ask me when I was coming home, that I was taking too long. My wife told me that at bedtime he would ask for me, really missing me."
The dedicated father said everything went well with his cancer treatment, including the chemotherapy and radiotherapy he underwent at the beginning of the year and the operation he had on his throat.
He added to Newsflash: "Everything went well with COVID as well, thank God. It was scary as it is a new disease but everything was fine in the end.
"The time with my family since I left hospital has been great, we were always a united family and I can only see our loving bond growing stronger."