Story By: Ana Lacasa, Sub Editor: Joseph Golder, Agency: Newsflash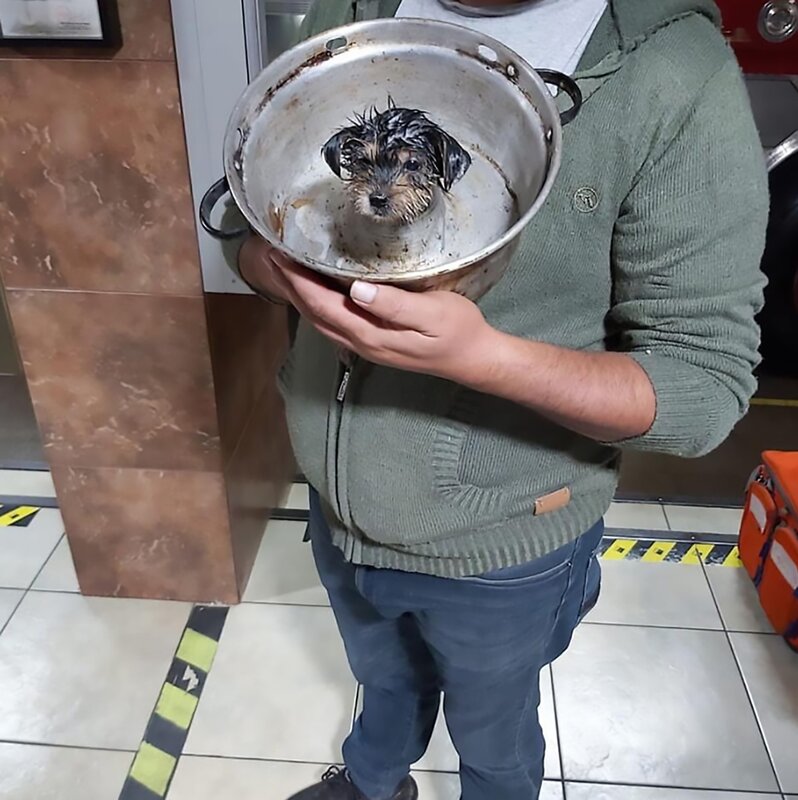 These images show the cute puppy which has been rescued after its head became stuck in the hole of a cake tin as it was playing.
The incident took place in the Chilean capital Santiago when the owners of the puppy took the pooch to the Metropolitano Sur fire station with its head in the cake tin.
Firefighter Alejandro Carrasco told local media that the family asked them for help, adding: "According to the owner, the animal was playing around and put its head through the hole of the cake tin."
In the images, the cute puppy can be seen with its head poking through the hole in the centre of the tin used for sponge cakes.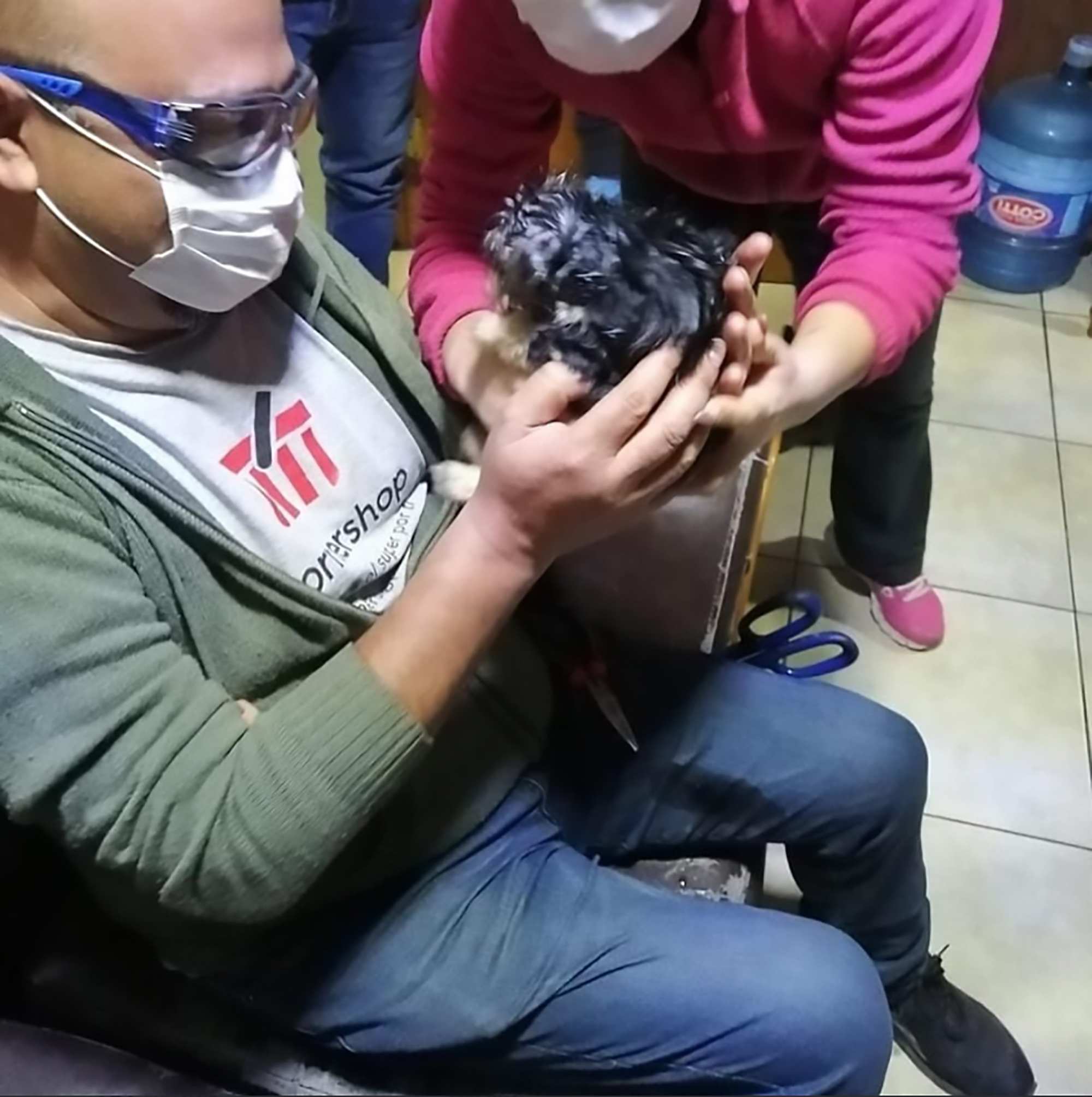 The firefighters had to use a pair of tin snips to cut the cake tin open and the puppy was freed with no harm done.
Images show the puppy, which appears to be a Yorkshire Terrier, after its release safely in its owners' arms.
The images posted by the firefighters have been widely shared on social media and netizen 'JoceLaucha' commented: "Poor dog, it is all covered in oil from where they tried to get it out from there".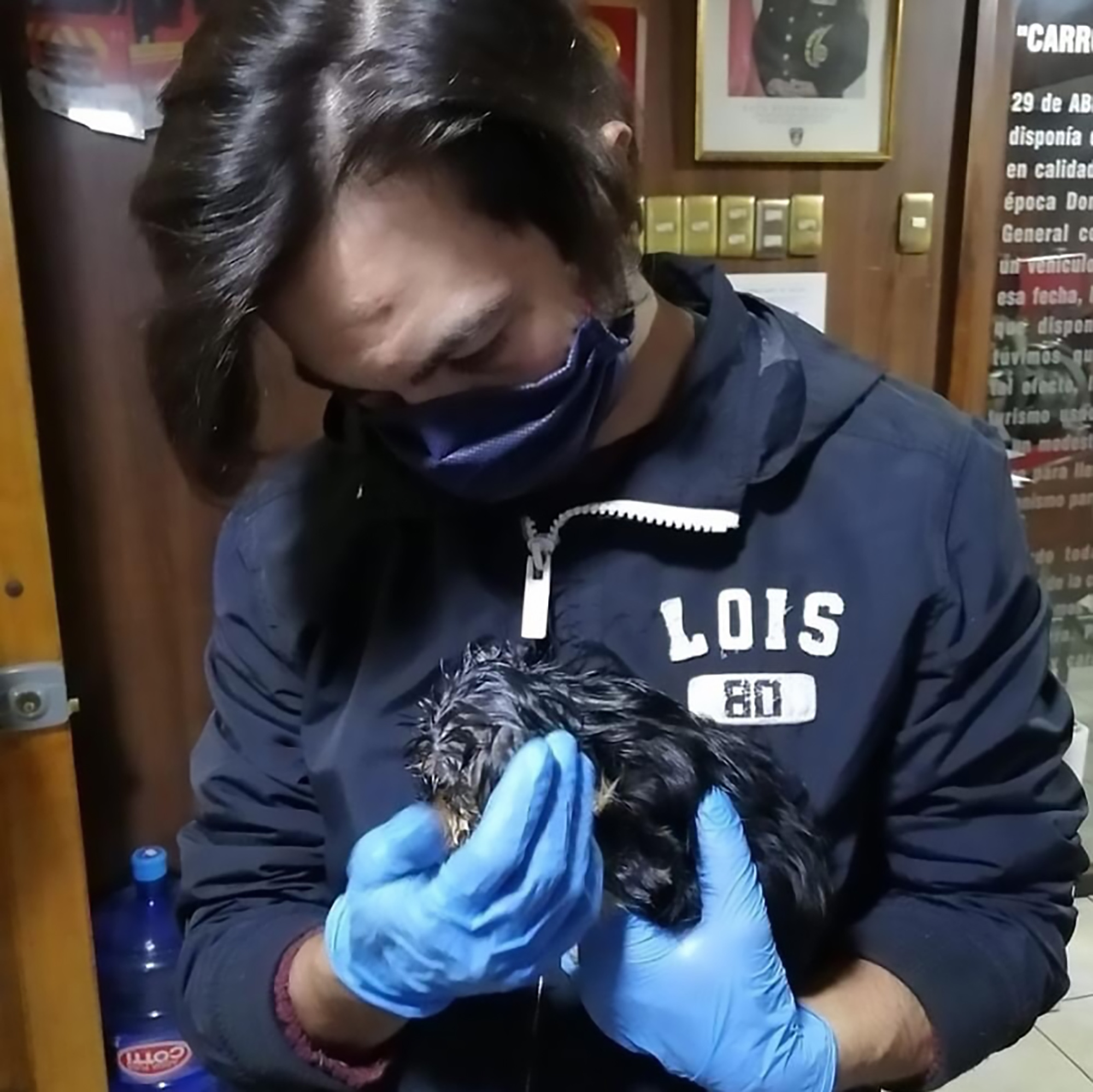 'menabal' said: "It is good they managed to get it out from there without any problems! Good stuff from the firefighters".
Firefighter Carrasco said that during Chile's coronavirus lockdown "fire warnings have not decreased and we are always asking people to take care of themselves".