Villagers Hang Monkey From Tree To Teach Others Lesson
Story By: Lee Bullen, Sub Editor: Michael Leidig, Agency:  Newsflash
This is the shocking moment three Indian villagers hang a struggling monkey from a tree to teach its invading troop a lesson to stay away.
The incident was filmed near the town of Sathupalli in the district of Khammam in the southern Indian state of Telangana by villagers who reportedly wanted to warn off other monkeys from approaching the area.
According to local media, a troop of monkeys entered the village and were chased off by angry locals, however one of them then fell into a water well.
To teach the troop a lesson, three men got together to hang the animal from a tree.
In the footage, the men are seen allowing their dogs to nip at the monkey as it struggles for air while hanging by the neck from the tree.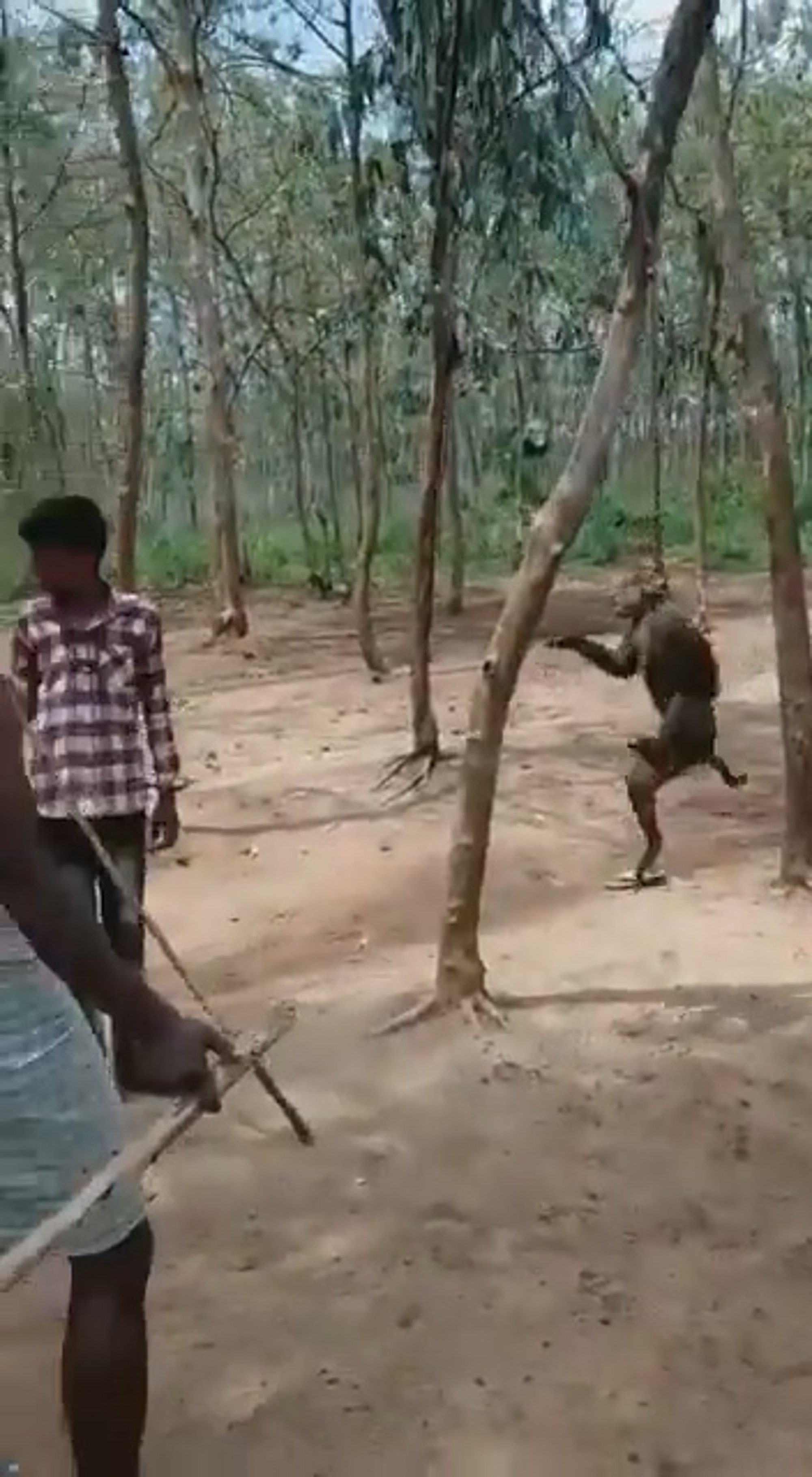 Meanwhile, a group of villagers look on and even cheer as the monkey is reportedly hanged to death.
The video was widely circulated on social media, prompting the local authorities to launch an investigation.
Forest ranger A. Venkateswarlu said: "The perpetrators, who admitted their guilt, are being booked under the Wildlife Protection Act.
"The accused wanted to scare other monkeys by hanging the one which was caught. We found the carcass in a decomposed state."
The forest ranger added that people in the surrounding areas have been complaining about monkey troops noisily raiding local orchards and keeping them awake at night.