Story By:  Gheorghi Caraseni, Sub Editor:  Joseph Golder,  Agency: Central European News
This is the moment a huge tornado crashes into a village leaving a trail of destroyed homes in its wake.
The weather phenomena took place in the village of Akkoyly in the Ordabasy District of southern Kazakhstan's Turkistan Region and reportedly left several houses severely damaged.
In the video, the tornado can be seen movingly menacingly towards the village under dark skies.
Strong winds can be seen hitting the village and footage taken after the tornado hit shows debris left strewn across the ground.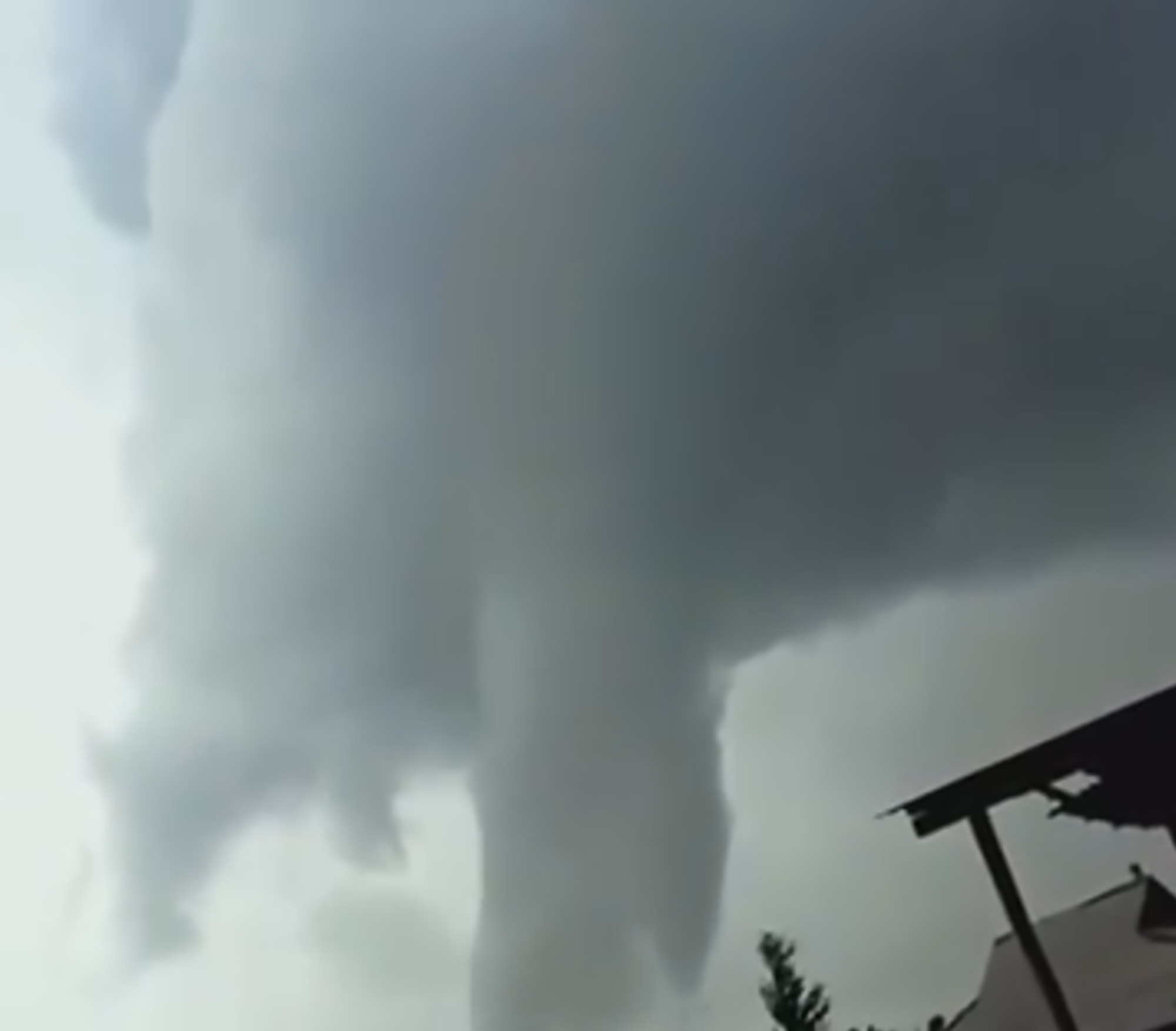 The roofs have been ripped off several houses whilst others appear to have collapsed in the winds. Locals can be seen assessing the damage as some houses appear beyond repair.
Huge trees have been uprooted and local media report wind speeds reached 20 metres per second (44.78 mph).
The tornado reportedly saw the roofs blown off 17 houses but no injuries were reported as people managed to evacuate residential areas before it hit.
Reports state tornadoes are not common in the area, with the last one to hit occurring in June 2018, with wind speeds of 31.3 mph.