Moment Man Rescued From Jumping Off Bridge
Story By: Lisa-Maria Goertz, Sub-Editor: Michael Leidig, Agency: Newsflash
This is the moment a man who had climbed up the metal structure of a road bridge to commit suicide was coaxed down by firefighters.
The incident was captured on the Alsina Bridge in the Argentine capital of Buenos Aires.
According to a press statement obtained by Newsflash from the Ministry of Security of Buenos Aires, "Firefighters and police officers assisted a person, who tried to jump off the Alsina Bridge.
"The incident occurred when Firefighters were alerted of a man who was on the metal structure of the bridge, eight metres (26 feet) high, with the intention of throwing himself into the void."
Passersby alerted the authorities to the succession, according to media sources, and emergency services soon arrived and put a ladder up to where the man was standing and managed to calm him down.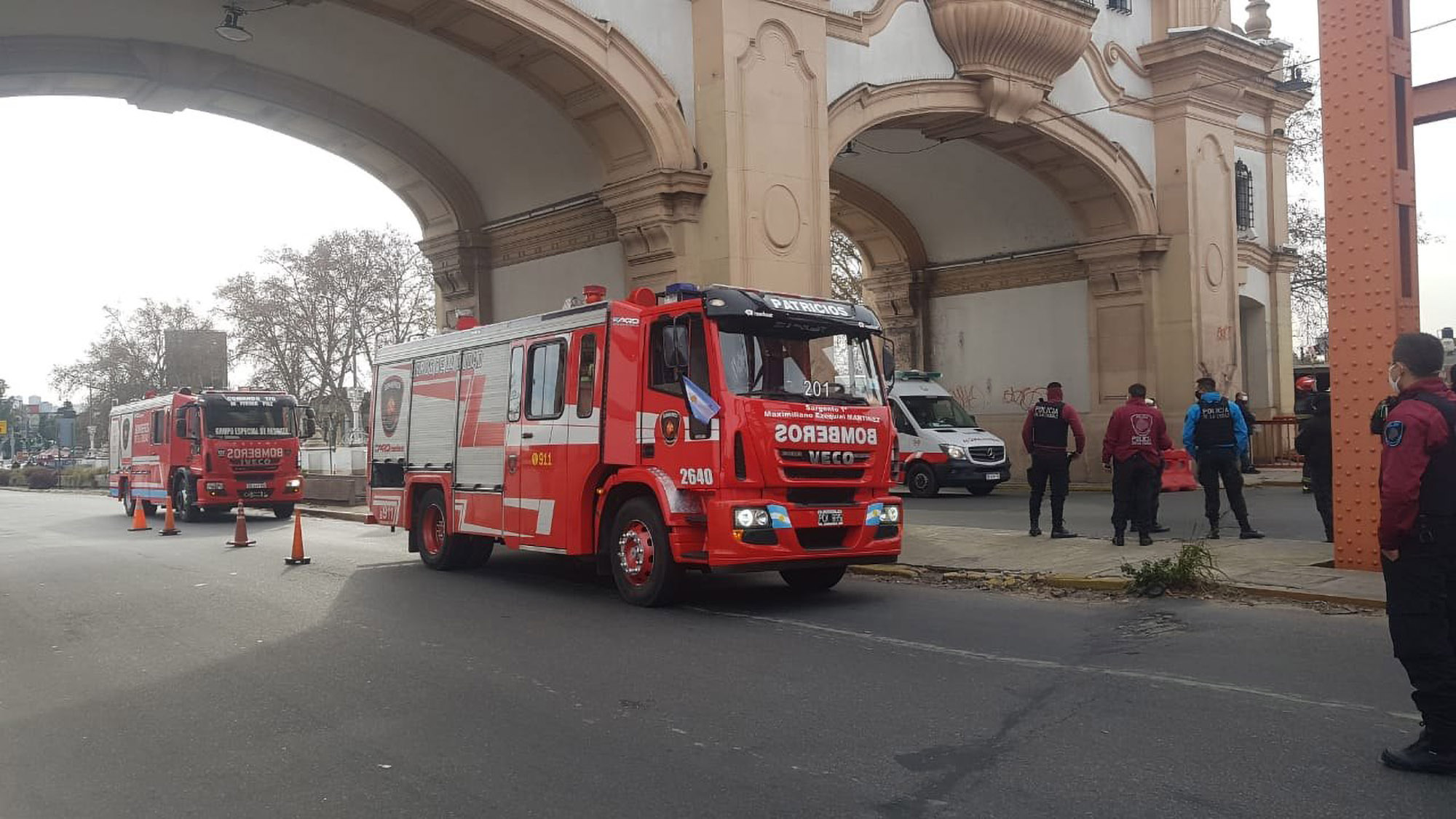 According to the official statement, firefighters carried out "protocol maneuvers to contain the situation" and were able to persuade the man to come down the ladder to safety.
Video footage of the rescue shows two firefighters at the bottom of the ladder as the man climbs down.
The officers help him down to the bridge and can be seen standing around him once he reached safety.
The man was reportedly taken to a nearby hospital to carry out a full health check although there has been no information on possible motives for the suicide attempt.
A similar occurrence took place in March when another man also threatened to commit suicide from the same bridge after he lost his job during the coronavirus pandemic.
During the rescue, police reportedly distracted the man, whilst others officers climbed up the bridge and took him by surprise, grabbing him and bringing him down to safety.