Moment Water Skier Does Push-Ups On Lake Surface
Story By: Lee Bullen, Sub Editor: Michael Leidig, Agency:  Newsflash
This is the incredible moment professional water skier Landen Letwin performs push-ups on the water's surface while being pulled by a speedboat.
Letwin, 25, who comes from Thunder Bay, a city on Lake Superior in the Canadian province of Ontario, carried out the feat in the community of Shebandowan in the same province.
In the video, the Canadian pro water skier is seen lying face-down in the water as the speedboat pulls away.
He then stands on one leg while being pulled by the other and adopts a horizontal position above the surface.
The water skier then does several push-ups before straightening again.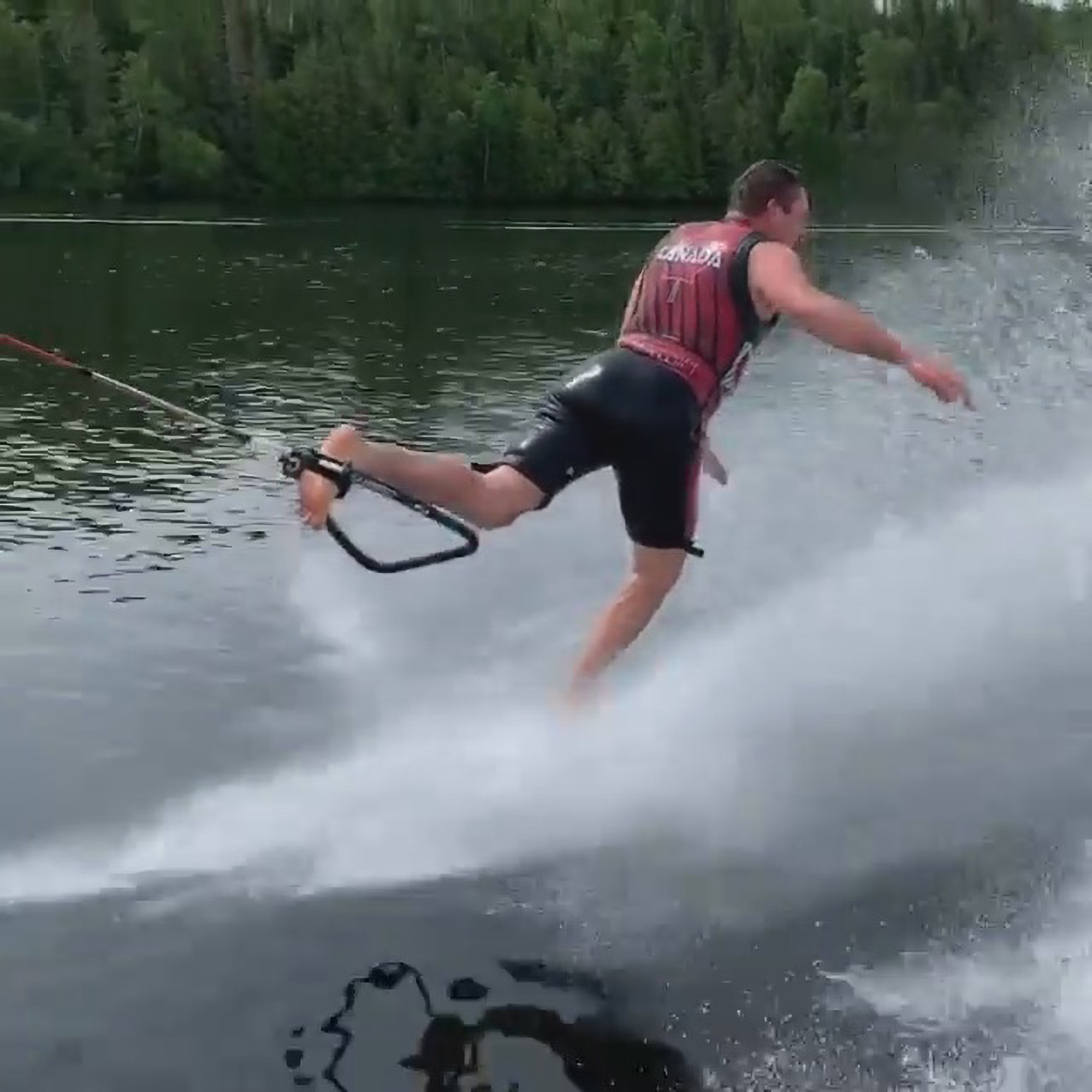 Letwi told Newsflash: "I did a 'back toe up' by placing my foot in the water, balancing on one foot to slowly stand up and 'backwards barefoot' while one foot is in the toe hold.
"I then do a one-legged squat and slowly place my hands in the water near my side. I resist the force of the water so my hands do not shoot out from under me. I then flex my leg up by my chest, set my foot back in the water, and stand up on one foot."
The Canadian water skier added: "I do many barefoot tricks including the front toe hold, back toe hold, front to back, back to front, side slide, superman jump, and many more. I also Sky Ski (hydrofoil), water ski freestyle jump, shoe ski, wakeboard, slalom trick ski, and more."
Letwin told Newsflash: "People seem to really like the video. They are amazed that doing push-ups on the water is possible.
"I started waterskiing when I was five years old. I have been practising for 20 years now."
He added: "I think it would be really cool to have waterskiing in the Olympics. It fascinates so many people, and I think they would love to watch it."