Story By: Lee Bullen, Sub Editor: Michael Leidig, Agency:  Newsflash
This is the moment two cute penguins come face-to-face with huge dinosaur skeletons including a terrifying Tyrannosaurus after being given a day out at a Chicago museum during the COVID-19 lockdown.
Izzy and Darwin, two penguins at the Shedd Aquarium in the US city of Chicago, visited the nearby Field Museum of Natural History as a special treat although looked somewhat worried by the huge skeletons. At the end of the video when they come face to face with the scary Tyrannosaurus they speed up, and are seen quickly leaving the room.
In the footage, the adorable Magellanic penguins (Spheniscus magellanicus) are first seen waddling around the empty museum before stopping to peruse the large skeleton of a plant-eating dinosaur.
Izzy and Darwin then visit the Griffin Dinosaur Experience where they check out some fossils and artwork before arriving at the skeleton of a Titanosaur.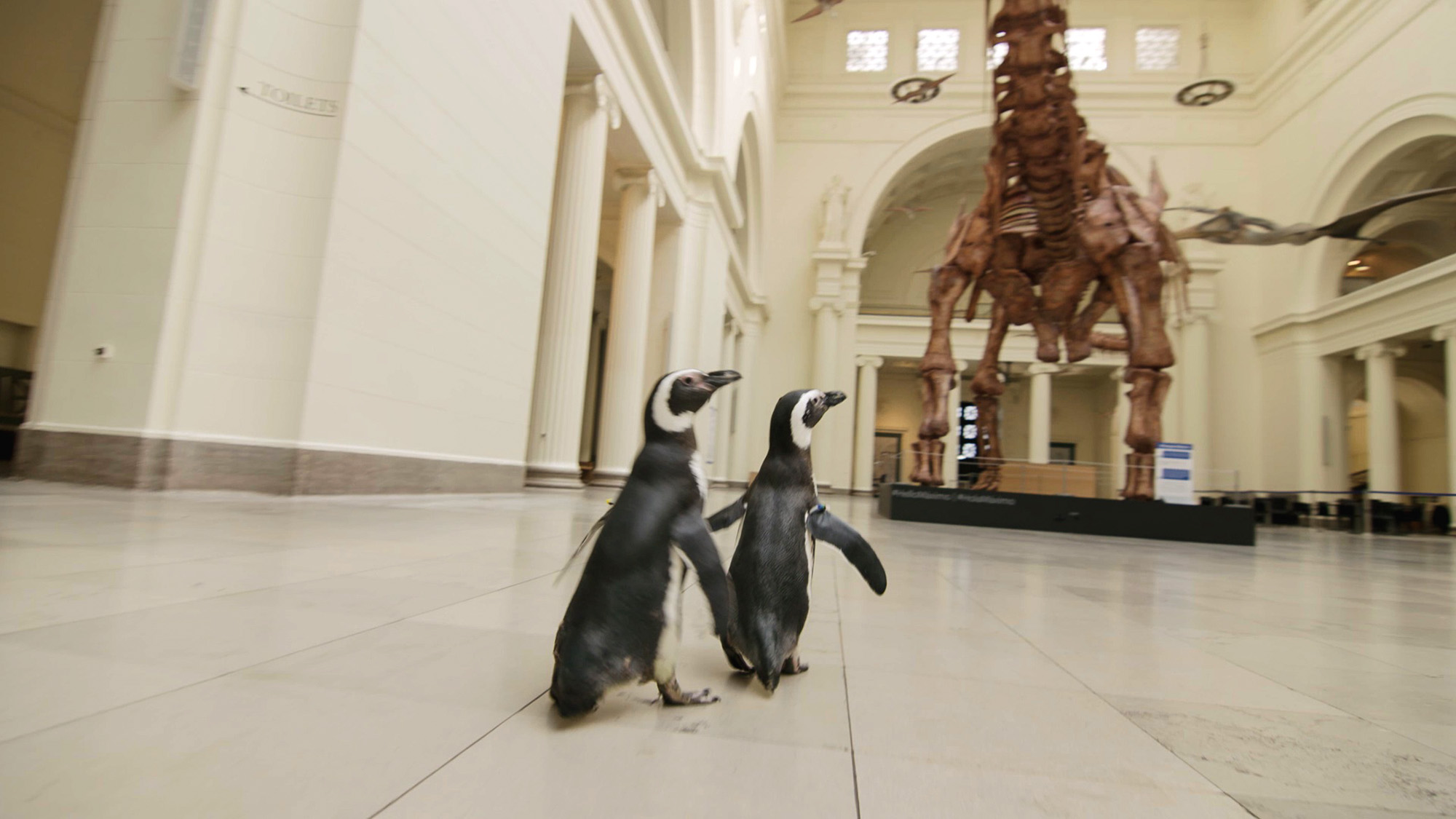 According to news site Block Club Chicago, the Shedd Aquarium organises such 'field trips' for their penguins to give them exercise and a change of scene.
The Field Museum of Natural History has been closed since March due to the COVID-19 pandemic although details of its reopening are expected soon.
Meanwhile, Shedd Aquarium is now open and available for residents and tourists to buy tickets.
The aquarium is also accepting donations to help support the penguins and other marine animals.
Facebook user 'Athena Gordon' commented: "I hope you guys at Field and Shedd know how much people look forward to these penguin videos! Some days it's the only good bit of news."
'Caroline Griffin' wrote: "Hope Izzy and Darwin enjoyed visiting Sue, the T-Rex, their ancient relative. After all, birds are really just modern feathered dinosaurs."