Italy Frock Designer Burns Gowns In Protest At COVID Aid
Story By: Ana Lacasa, Sub Editor: Joseph Golder, Agency: Newsflash
This is the moment a wedding dress designer sets fire to a rack of stunning gowns worth thousands to protest the lack of financial help for the sector during the COVID-19 lockdown.
Pietro Demita, a talented designer with the company Diamond Couture in the city of Veglie in the south-eastern Italian region of Apulia, produces and sells handmade wedding gowns.
He said: "I burned my creations, the results of my talent, the art of my hands, but the economic and political decisions were made before."
The video shows the man in the shop cutting up the wedding dresses with a colleague before burning them in a metal drum.
Demita said: "It is a symbol of the protest I am doing in name of all the producers in my field, but also in the name of the business owners in the wedding sector, who are many and are facing a high fall."
The designer also complained about the lack of discussion regarding the effects of the COVID-19 lockdown, especially in the wedding sector, adding that the financial aid offered by the government is not enough and the paperwork is complicated.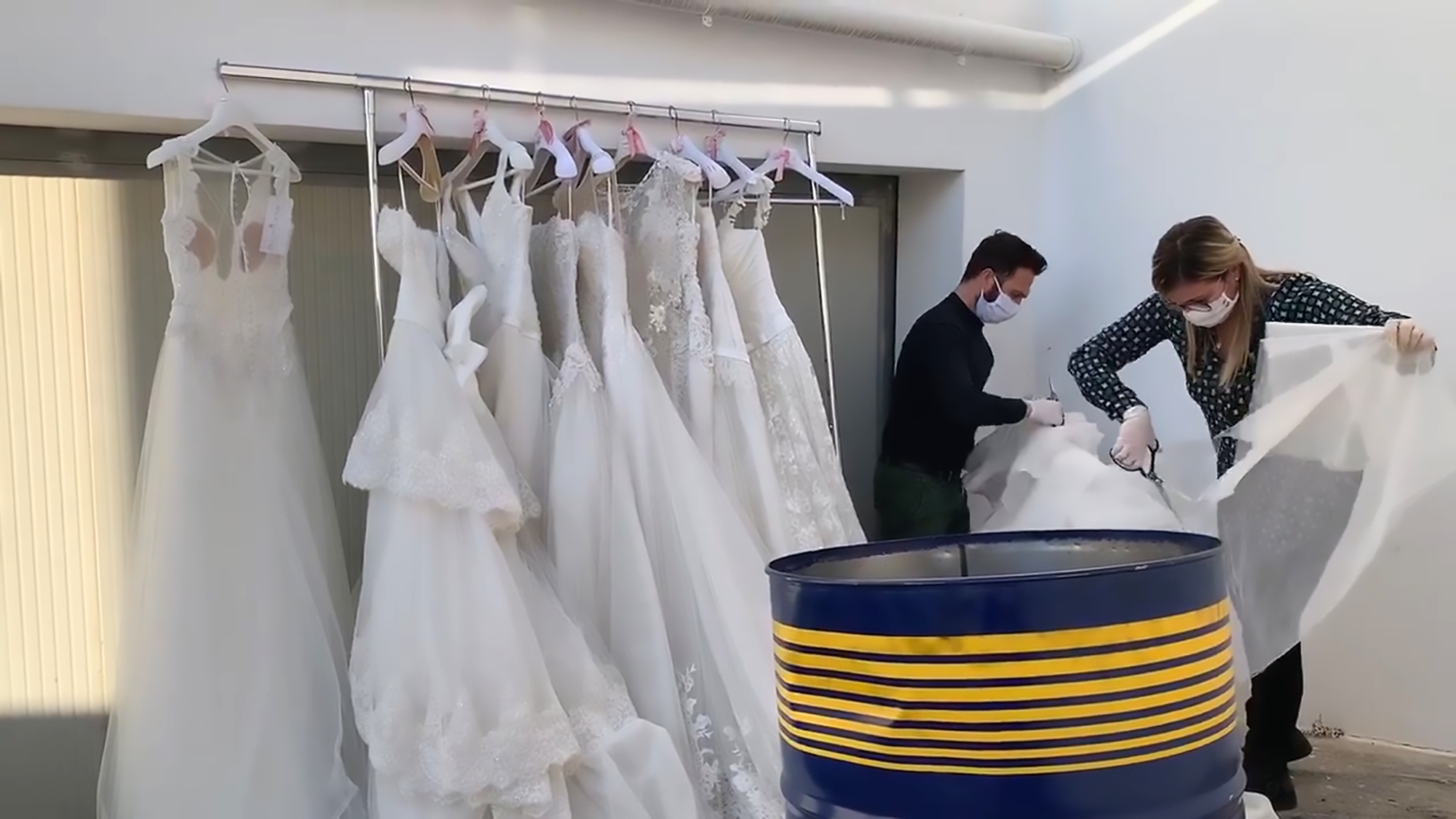 He said: "We are being destroyed economically. We are Italy's heart, we are the productive arm that makes Italy famous around the whole world."
According to local media, Demita has been using his savings during the COVID-19 crisis and lockdown measures, but believes it will not cover him until the end of the year due to the lack of financial help.
He added: "The banks are ready to give out just 25,000 EUR, but for my company, this does not even cover a month."
According to the latest figures from the Johns Hopkins University, Italy has registered 205,463 cases of COVID-19 and 27,967 deaths