Story By: Alex Cope, Sub Editor: Joseph Golder, Agency: Central European News
This is the moment a nine-year-old girl is left hanging from high-voltage power cable 50 feet high after grabbing them shortly before they were lifted into the air from the ground while being installed.
The startling scene took place in the Curug District of western Indonesia's Tangerang Regency when the nine-year-old girl was playing with friends.
The Head of Indonesia's Emergency and Logistics at Tangerang Disaster Mitigation Agency, surnamed Kosrudin, said the girl had hung onto the extra-high voltage (EHV) power cable when it was still low and she did not realise it was under installation.
The workers installing the cables did not spot the girl and then lifted them into position, leaving the girl dangling 15 metres (49 feet) in the air.
In the video, the girl can be seen hanging onto the cables as she cries for help.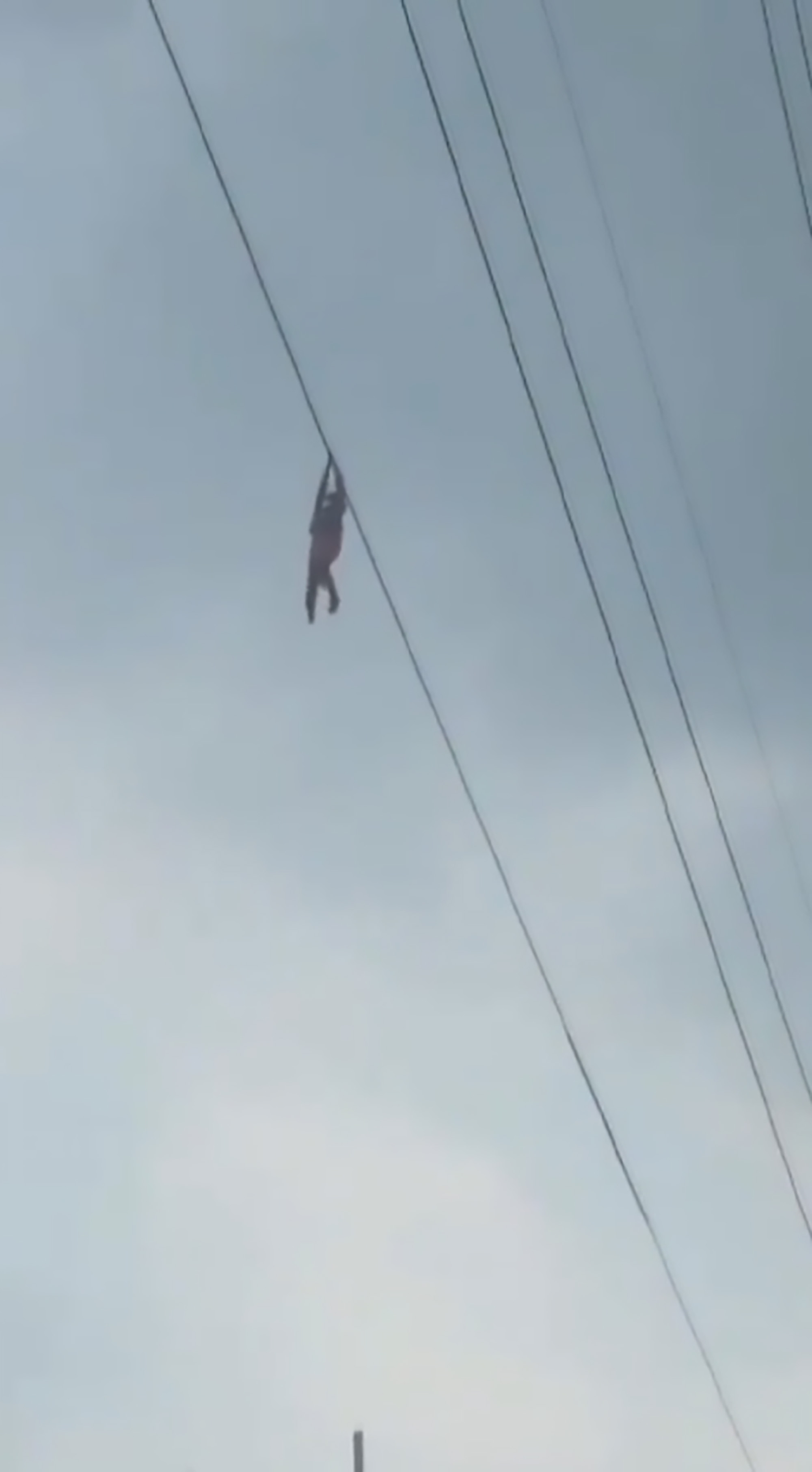 Local media report local residents rushed to help the girl, placing a mattress below her which she fell onto, suffering minor injuries in the process.
Kosrudin said that there had been a lack of supervision with state-owned electric company PLN during the installation.
Rizki Aftarianto, a project manager in the company, apologised and promised to increase supervision at the site.
It is unclear if an investigation into the incident has been launched.