Story By: Jonathan Macias, Sub Editor: Joseph Golder, Agency: Central European News
This is the moment stunning Playboy model Daniella Chavez flaunts her curvy assets in black underwear and knee-high stockings.
The gorgeous Chilean model shared the clip on Instagram for her huge army of 12.8 million followers where it has been viewed over 210,000 times and received thousands of comments.
In the clip, the dreamy blonde is seen wearing black underwear and knee-high stockings as she films herself posing in front of the mirror.
Chavez shared the clip with the simple message: "Good day!"
Netizen 'Ken6853' said: "That is one amazing body, beautiful".
Instagram 'Avalosmarcelo25' commented: "Goddess and fitness queen."
The Playboy star recently appeared on the Chilean reality show 'Bailando por un Sueno' ('Dancing for a Dream').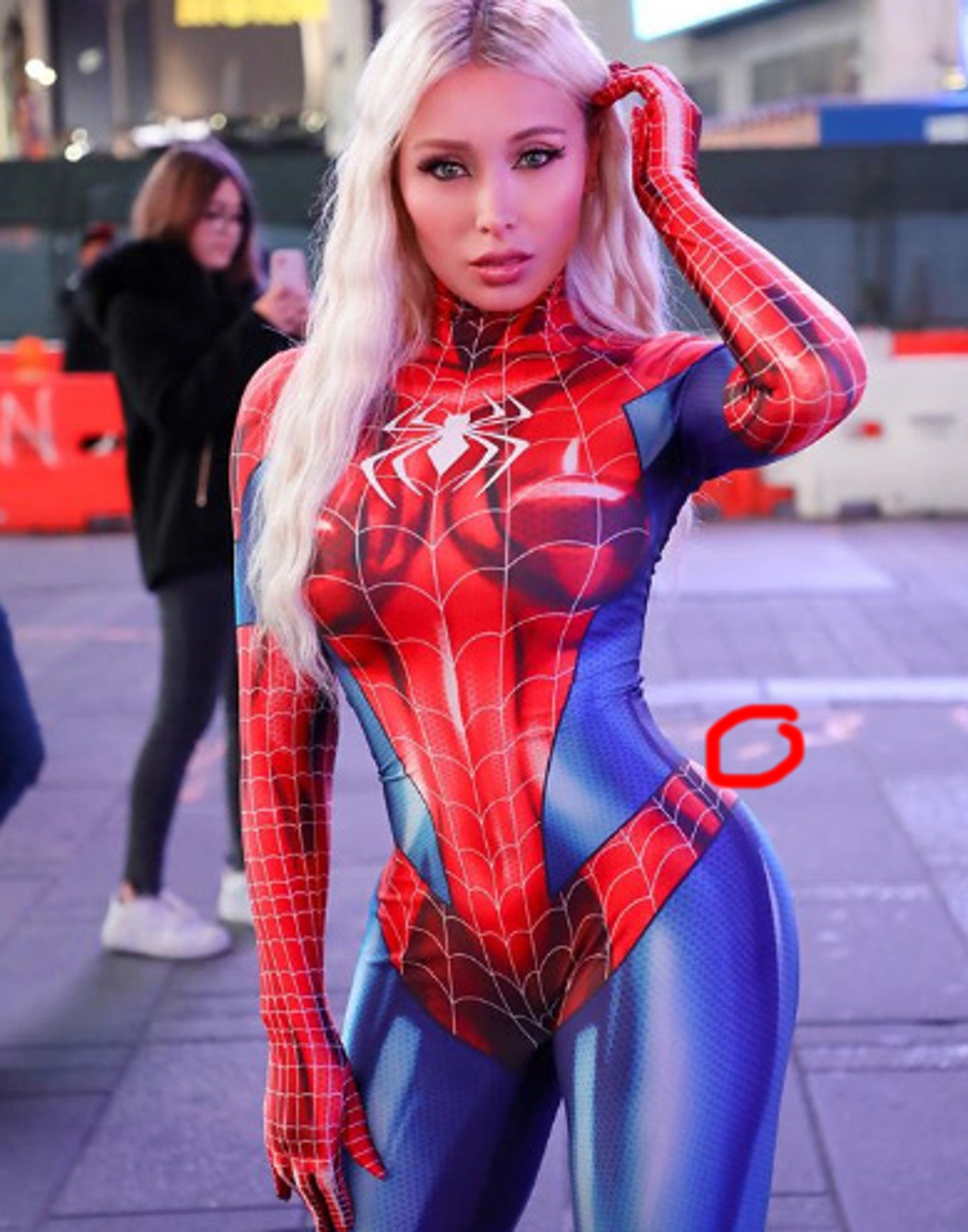 Earlier this year, the curvy Chilean was filmed twerking her juicy behind with a Spiderman cosplayer.
She accompanied the clip with the message: "What about this dance for the final? Dancing for a dream!"
Netizen 'Cris1113' wrote: "I would like to be the bum cheeks of that Spiderman."
The playboy model also became New York's friendly neighbourhood Spider-Woman after dressing up in a sexy cosplay outfit on Times Square in late 2019.
In the snaps, the stunning blonde is seen flaunting her curves in a tight-fitting Spider-Woman outfit as she adopts various poses on Times Square.
Netizen 'Joseluis461574' commented: "Nice booty!"