This is the moment stunning Playboy model Daniella Chavez poses naked on her sofa during COVID-19 lockdown.
The gorgeous Chilean model, 34, shared the clip on Instagram for her 12.8 million followers where it has been viewed nearly 510,000 times in one day.
In the footage, the platinum blonde Playboy star is seen filming herself in the mirror while posing nude at one end of the sofa.
Chavez uses a carefully positioned leg and her right hand to cover body areas that may have otherwise resulted in a slapped wrist by Instagram's eagle-eyed censors.
She shared the clip alongside the message: "I hope you have a beautiful Saturday, thank you very much for all your love."
Netizen 'GaryGT' commented: "And we are grateful for your post that made our day even better."
'Manologranada0000' said: "We know you are lovely, but do not tempt anyone who could eat you during the quarantine."
Last week, the curvy Chilean performed an eye-popping dance routine in a tight pink swimsuit with pink hair as part of the 'Macarena' online challenge.
The dreamy blonde accompanied the clip with the message: "Give your body the 'Macarena' joy!"
In the steamy footage, the Playboy star is seen swaying her hips to a version of the hit song 'Macarena', originally released by Los del Rio in 1993.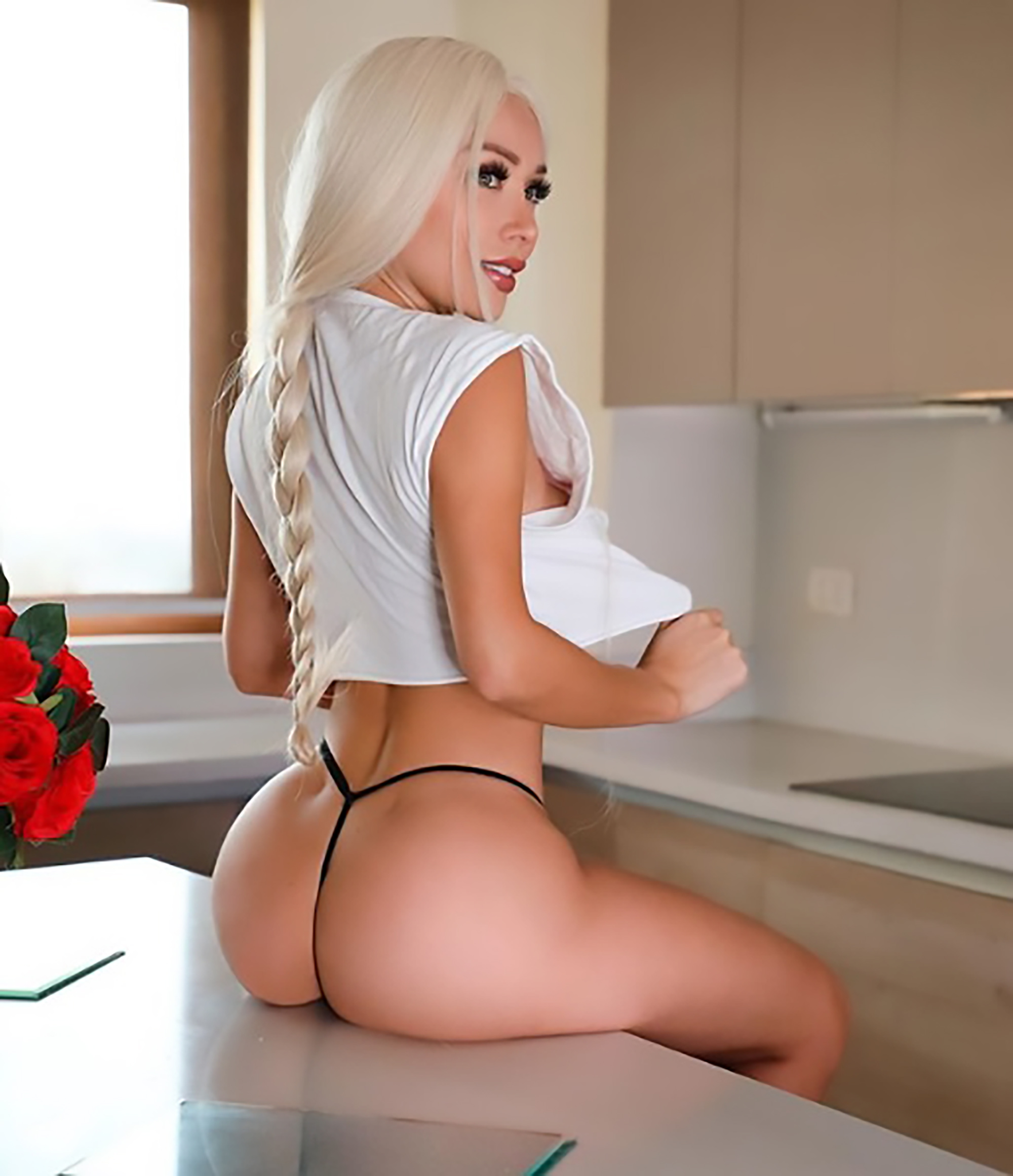 The busty model nearly bursts out of her fetching pink swimsuit as she dances to the music with matching-coloured hair.
At the end of the video, Chavez uses her arms to push out her ample cleavage at the camera.
Netizen 'Russoraf' commented: "Goddess."
'DmbwFcrew' said: "I love you!"
'EnriquezMarquez.94' wrote: "You are so beautiful, one of a kind."