Daniella Chavez Serves Herself For Breakfast On Instagram
Story By: Jonathan Macias, Sub Editor: Michael Leidig, Agency:Central European News
Stunning Playboy model Daniella Chavez has wowed fans serving herself as breakfast with eggs covering her strategic parts to celebrate 13 million Instagram followers.
The blonde Chilean shared the picture on Instagram to announce that her fan base on the social network had increased to 13 million followers.
Daniella is seen lying on a table with only two eggs covering her breast and a cup of coffee next to her.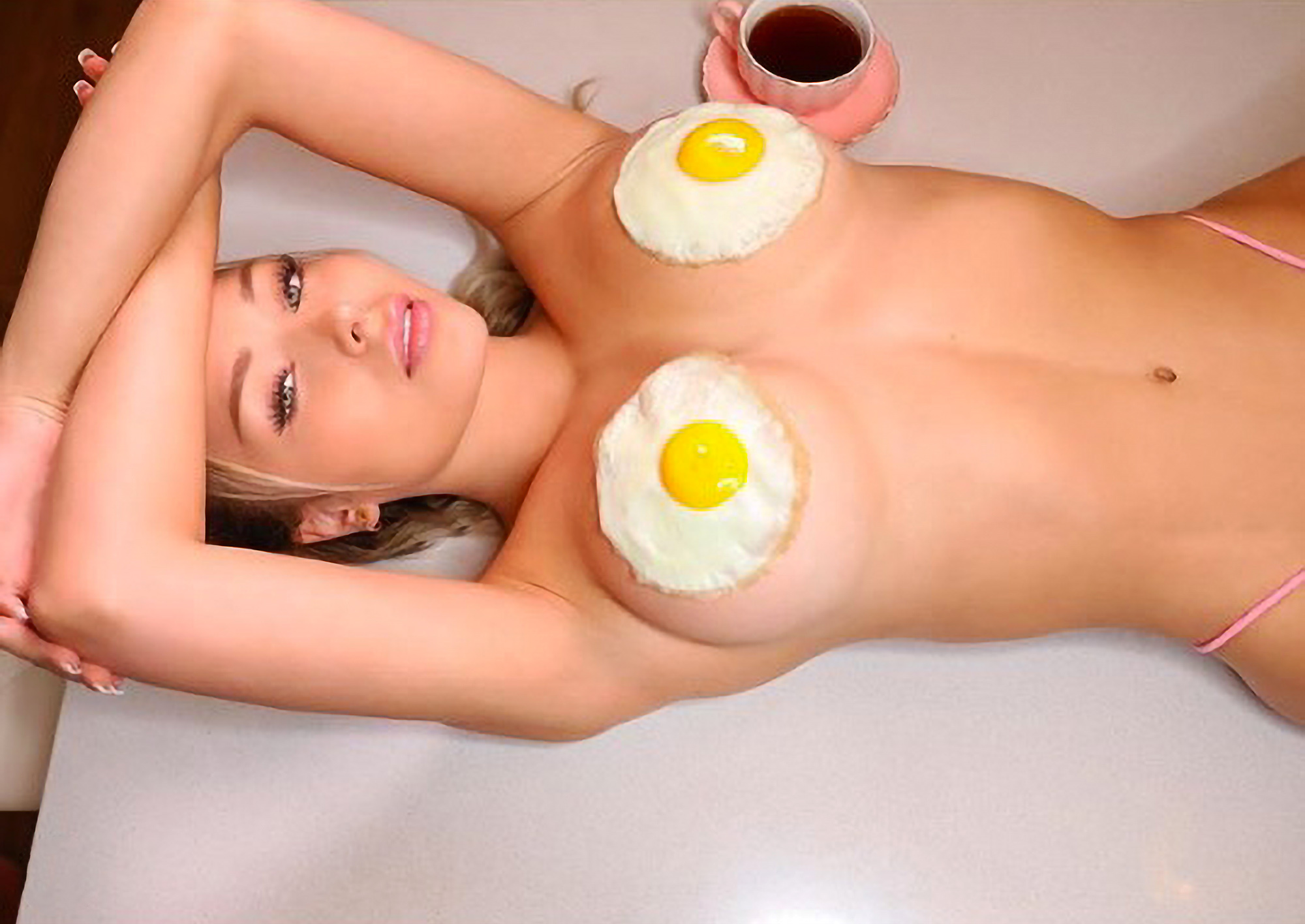 The dreamy blond shared the picture alongside a message saying: "Today's breakfast to celebrate that we are 13 million on Instagram. Thank you to every one of you for your likes and your comments, I will always read you."
Netizen 'katita.pedraza' said: "You deserve it. Congratulations Queen. I was here before you reached millions."
Instagram follower '_j_mbelfort' wrote: "I am glad I am one of the thirteen."
In June, Chavez also wowed fans sharing a clip moving her 'Jessica Rabbit' curves while listening to music at home.
In the footage, the dreamy blonde is seen squatting on a bed while thrusting her hips back and forth to the music.
Meanwhile, a chunk of underboob appears to have popped out of the bottom of her bikini top.
However, her fans did not appear too concerned and Instagram follower 'Angelh8112' said: "How delicious my love."