US Star Lele Pons Flaunts 3-Month Weight Loss Curves
Story By: Lee Bullen,Sub Editor: Michael Leidig,Agency: Central European News
This is the moment – viewed by 8 million netizens – stunning US influencer Lele Pons shows off the dramatic results of her three-month weight loss regime.
The beautiful American entertainer, who regularly provides comedy sketches alongside saucy images and musical content, shared the clip on Instagram for her enormous army of 41.2 million followers.
In the footage, the 24-year-old influencer is seen starting off her workout regime three months ago before getting into shape and appearing to tone up her curves.
The blonde beauty, who was born in the Venezuelan capital Caracas and moved to the US when she was five years old, accompanied the video with the message: "Before vs NOW! WORKOUT PROGRESS."
Pons also tagged lifestyle and fitness coach Diana Maux.
Her Instagram followers praised her achievement and netizen 'Sarahmcquade' asked: "Well done, how long did it take altogether?
The internet sensation replied: "Three months! But with diet also."
However, Instagram user 'Dustin.niceee' appeared to snipe at the US star, writing: "You should show your before plastic surgery and after plastic surgery."
Pons coolly said: "I did hahah 4 posts ago."
She was apparently referring to a photo of her posing with her dad on Father's Day in the US on 21st June that showed her before and after undergoing plastic surgery.
In April, the influencer posted a viral video, viewed a whopping 16.3 million times, where she fell backwards through a glass door while twerking her derriere.
In the viral video, Pons, who used to host the Mexican version of 'The Voice', is seen twerking to 'Culo' ('Bum') by Jose De Las Heras and Ghetto Flow before losing her balance and crashing through a glass door.
The blonde stunner accompanied the clip with the message: "When you're still learning how to do these TikTok dances… 1, 2, 3… this is how 2020 is going!"
The internet sensation, who often posts funny clips and bloopers, later assured concerned fans that she was okay after the fall.
Netizen 'Hannahxleler' said: "How u still alive?"
'RoAmarillaa' wrote: "Hahaha. I did exactly the same thing!"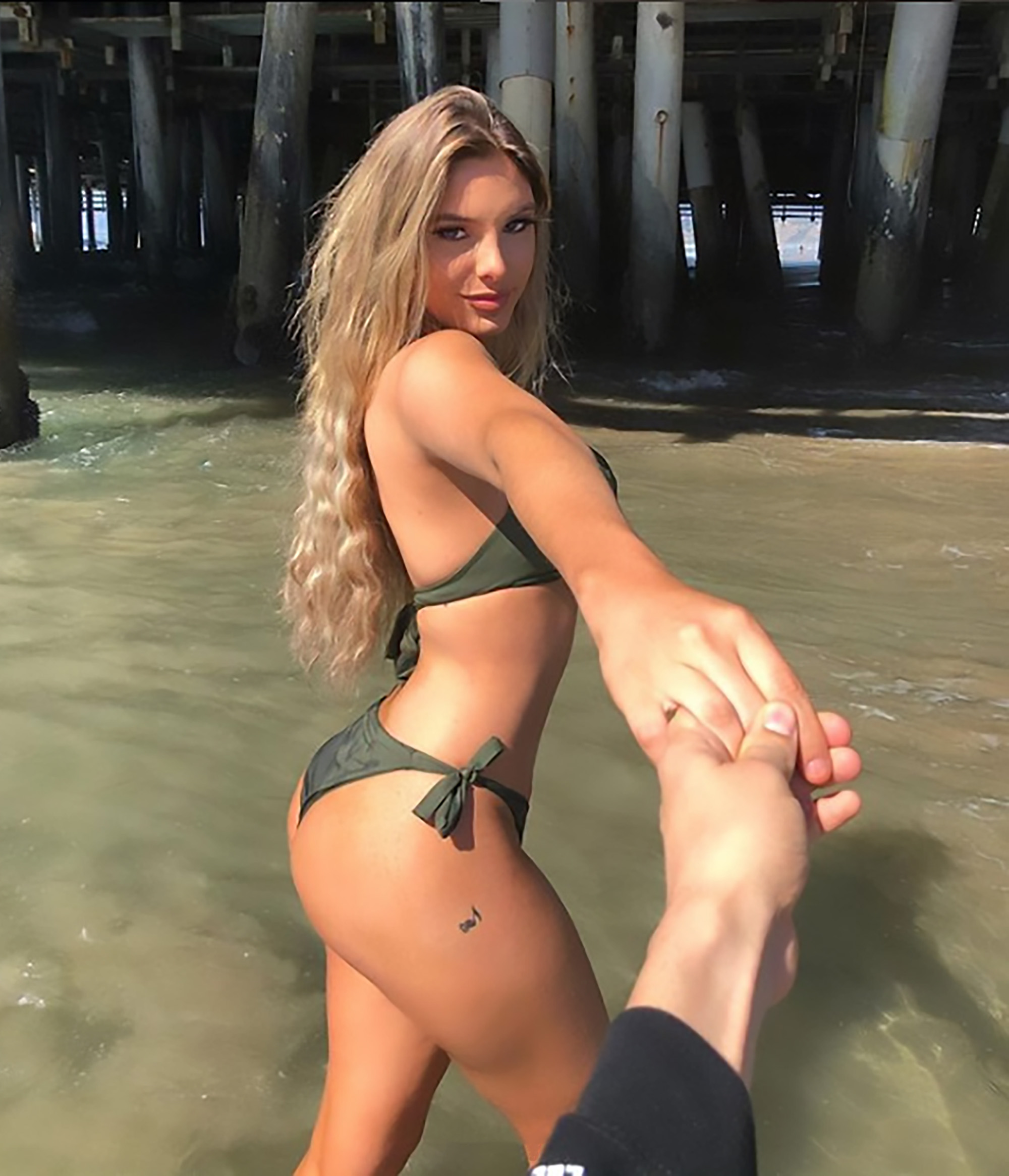 Pons' raunchy music video for her 2018 song 'Celoso' has been seen an incredible 312 million times on YouTube.
She began her career on the six-second video platform Vine which she used to showcase her music and early comedy routines.
Pons became the first 'Viner' to reach one billion loops and before the platform shut down in 2016, she had become the most-looped and most-followed Viner of all time.
The stunning blonde has acted in film, television and music videos, and in 2016 she co-authored a novel called 'Surviving High School'.