Bungling Moldovan Officials Thank China With Map Of USA
Story By:  Gheorghi Caraseni, Sub Editor:  Joseph Golder,  Agency: Central European News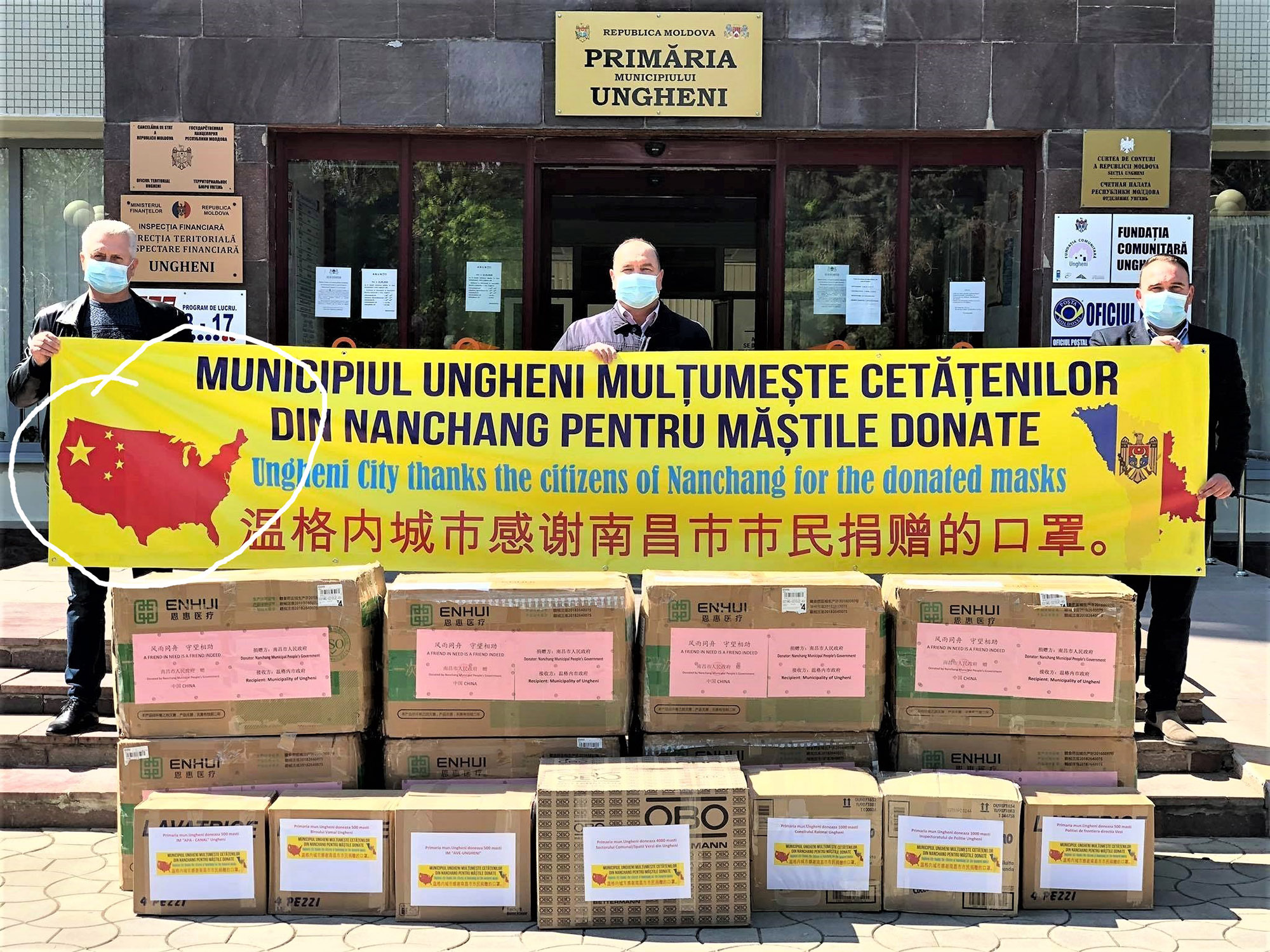 Officials in Moldova used a map of the United States seemingly by mistake while thanking China for providing PPE amid the COVID-19 outbreak.
Officials in the municipality of Ungheni in western Moldova displayed the bungled sign that had the Chinese flag over a map of the US outside the Town Hall to thank their Chinese counterparts for supplying them with medical equipment.
According to the reports, 40,000 face masks were donated to the Moldovan region by the authorities in the Chinese city of Nanchang.
The photograph shows three masked men holding the banner which is written in three languages, Romanian, Chinese and English.
The message says: "Ungheni City thanks the citizens of Nanchang for the donated masks."
However, the Chinese flag is m
Political analyst Sorin Ionita, who shared the snap on Facebook, said: "Surrealistic episode at Ungheni City Hall (Rep Moldova): the local authorities decided to thank China for a transport of masks by using the U.S. map.
"Hypothesis 1 would be that the banner came ready-made from China, together with PR instructions.
"Hypothesis 2 would be that it was done at Ungheni and they did not notice the mistake when editing and at the printer.
"I can't decide which of the two is worse for the future of Moldova."