Man Who Slaps Off Cops Hat For Joke Now Facing 15 Years
Story By:  Gheorghi Caraseni, Sub Editor:  Joseph Golder,  Agency: Central European News
This is the moment a cop catches a man wanted for a stabbing when the suspect foolishly decides to taunt a police officer in a park and then slaps him – knocking off his hat.
The incident took place in the open space in the Russian capital Moscow when the police officer began talking to the suspect, identified only by his surname Matmusaev, as he appeared to be breaking the country's coronavirus lockdown.
In the video shot by another person standing nearby, the suspect can be seen taunting the police officer in a face mask. The man begins recording the officer on his own phone as well.
He then begins laughing and is seen moving away from the cop before turning round suddenly slapping the officer's hat off.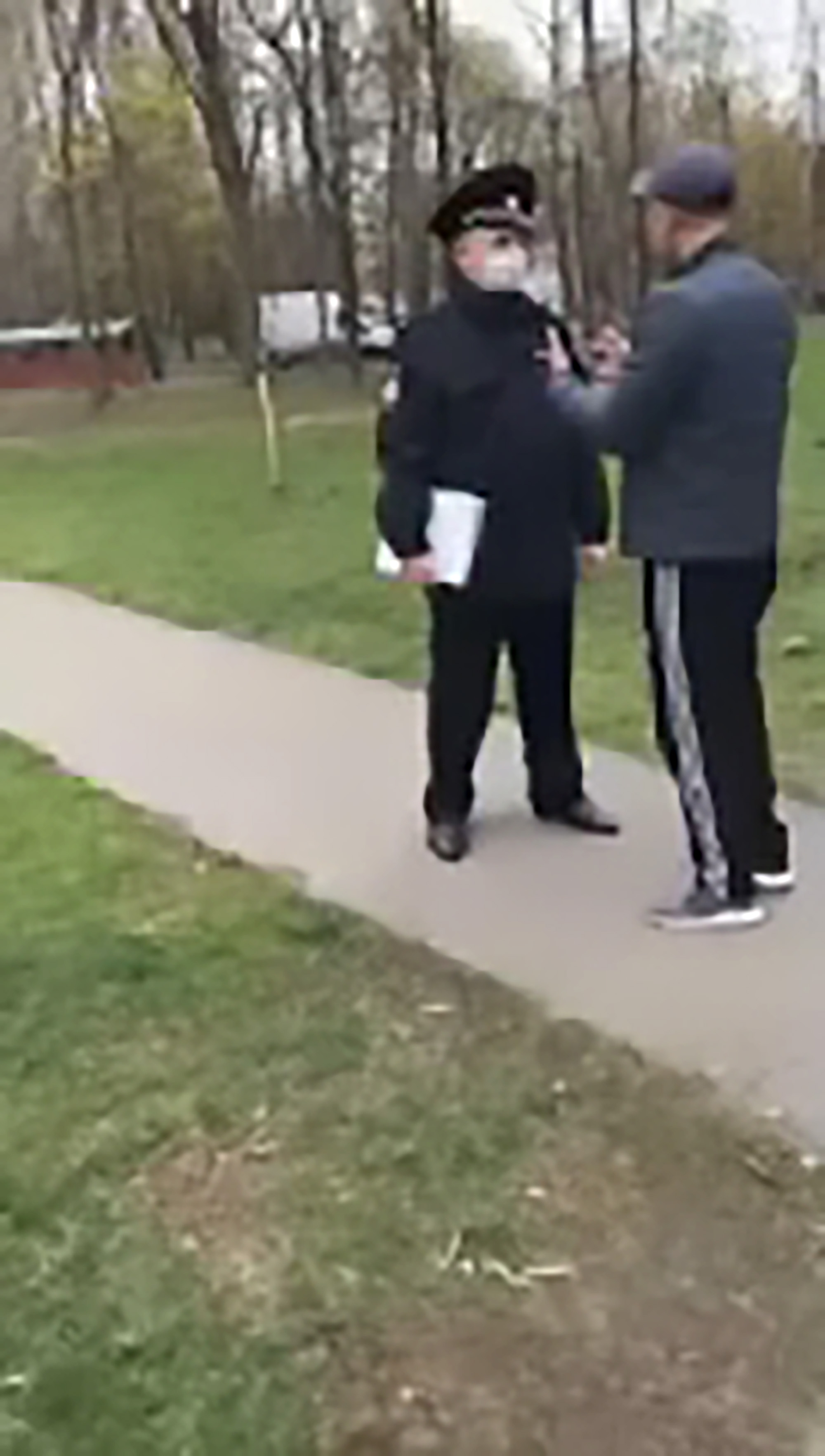 The cop who until this point has remained placid leaps into action, and runs after him and wrestles him to the ground, with the pair seen grappling as the clip ends.
Local media report the man, who is reportedly a migrant who had recently gained Russian citizenship, has since been identified as a suspect in an earlier incident in which a man was stabbed.
Police say the hospitalised victim had identifed Matmusaev as the aggressor.
He was arrested and criminal cases into both incidents were launched. The suspect is currently in a pre-trial detention centre and faces up to 15 years behind bars if found guilty.
There have been no updates on the condition of the victim of the stabbing.