Story By:  Gheorghi Caraseni, Sub Editor:  Joseph Golder,  Agency: Central European News
This is the moment mask-wearing shoppers who are not allowed to gather in churches because local masses are banned sang a religious hymn while standing in a long supermarket queue.
The incident was filmed in the city of Piatra Neamt in the north-eastern Romanian county of Neamt and the footage was shared on Facebook where it has been viewed 210,000 times.
In the footage, shoppers in face masks are seen standing several metres apart as one man suddenly starts singing a hymn.
The other customers join in and a choir of shoppers is soon belting out the hymn inside the supermarket.
According to local media, the incident was filmed over the weekend as it was Orthodox Easter on 19th April and the shoppers sang the Christian hymn 'Christ Is Risen from the Dead'.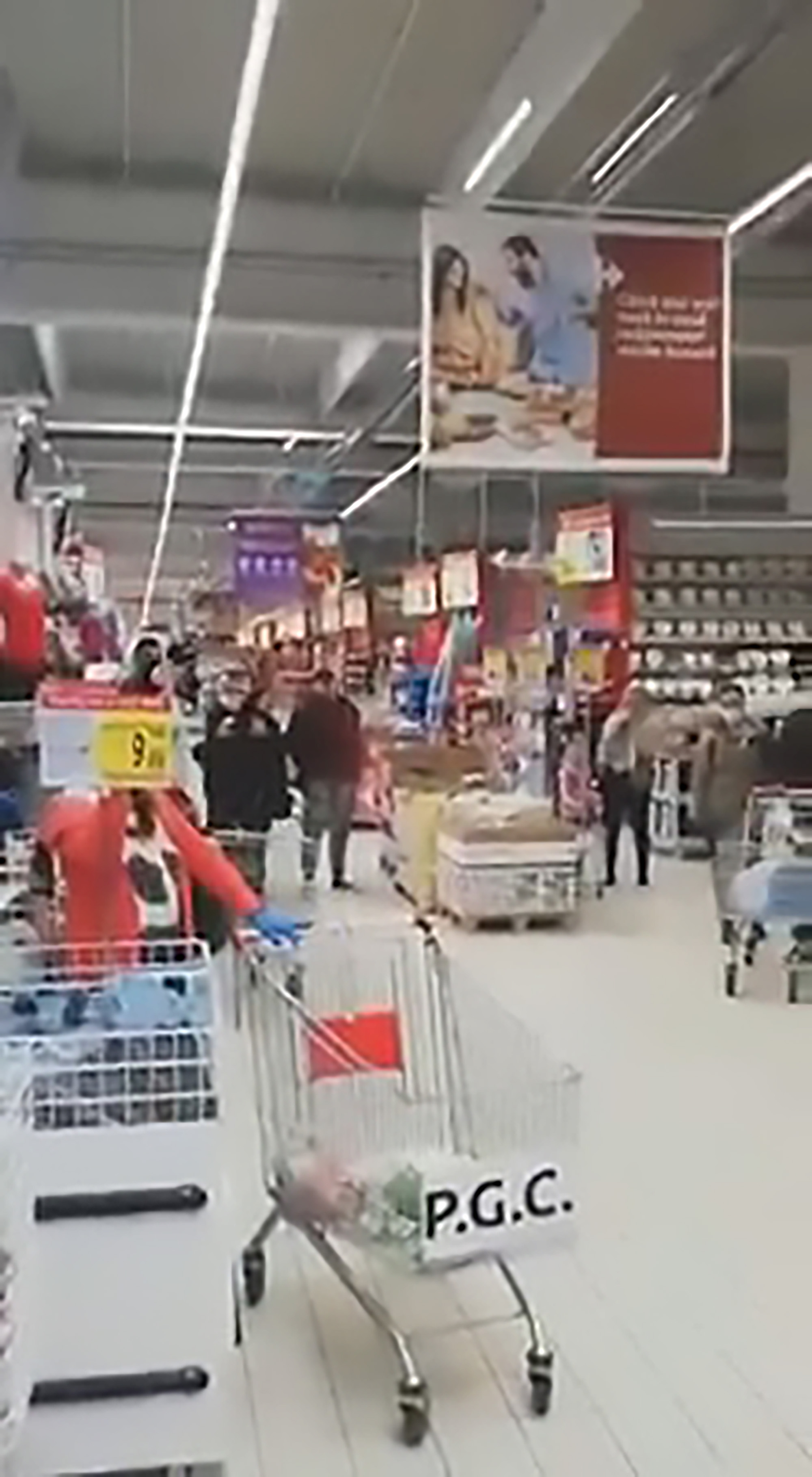 Netizen 'Gheorghe Vela' commented: "So beautiful! So wonderful! As the authorities do not let people go to church to sing hymns, they are forced to do it in a supermarket!"
'Daniela Dima' said: "I am crying tears of happiness and sadness at the same time. Christ is risen! Happy Orthodox Easter everyone."
According to the latest data from the Johns Hopkins University, there have been 8,936 cases of COVID-19 in Romania and 482 related deaths.