Sexy Latin Star Shows Off Curves In Thong By Pool
Story By: Alex Cope, Sub Editor: Joseph Golder, Agency: Central European News
This is the moment Latina superstar Anitta wows her army of online followers as she twerks next to a pool in a tiny swimsuit.
The curvy Brazilian singer uploaded the clips of her sensual dancing for her army of 46 million followers.
In the clip, the 27-year-old songstress can be seen in a tiny swimsuit which shows off her tan lines as she dances next to a swimming pool.
The Rio de Janeiro native shows off her curves to the camera as she dances to Don Patricio's song 'Contando Lunares' ('Counting Spots') featuring herself and Rauw Alejandro.
Anitta can be seen singing along with the song before she turns her back to the camera and shakes her curvy behind.
Local media report the singer has been keeping her toned figure in shape during the coronavirus lockdown by working with a personal trainer at home.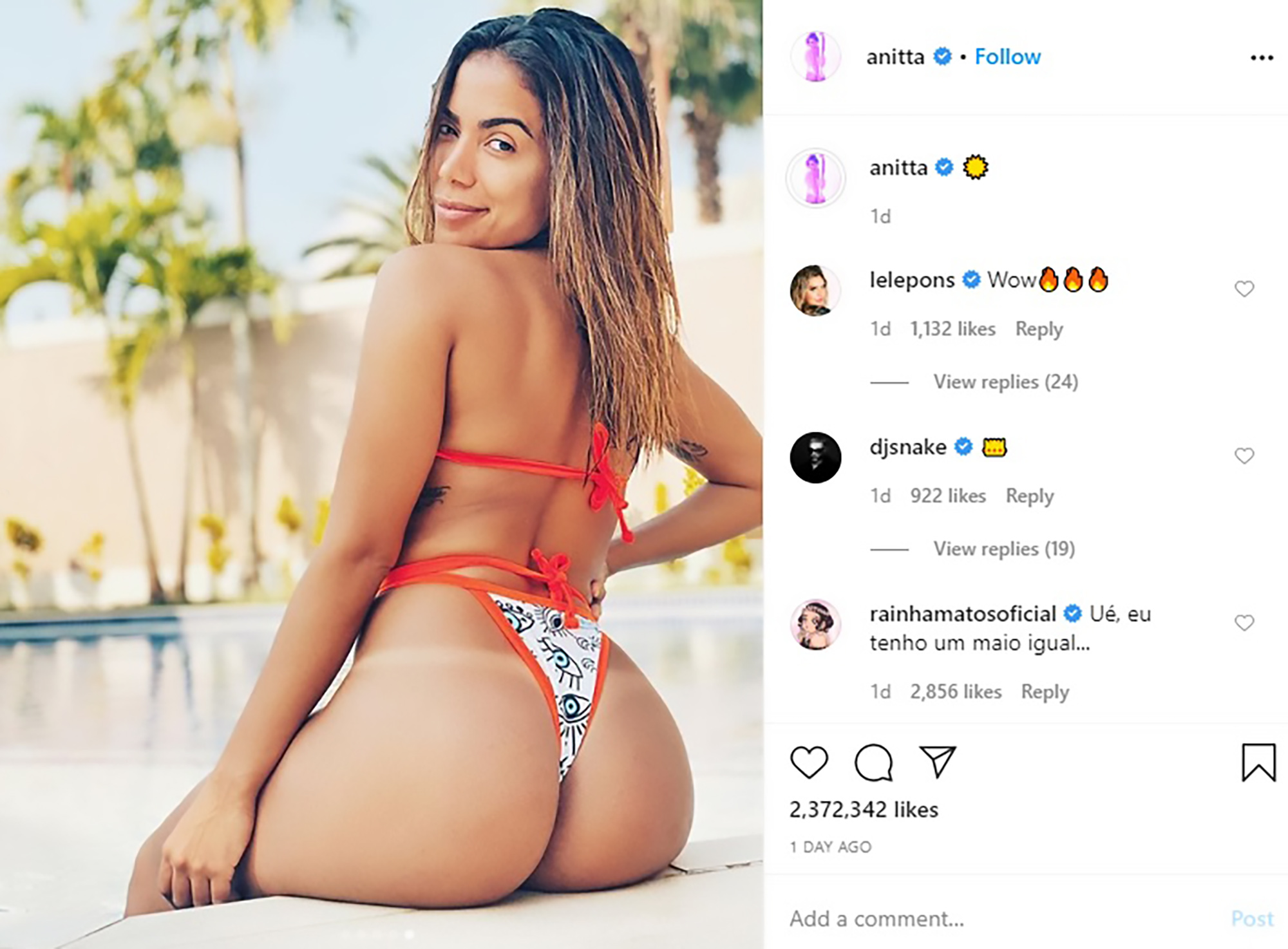 She said: "I am loving getting back into training. I was being lazy, only wanting to sleep and eat all day."
She told local media outlet 'Quem': "I wanted to get back into training because that life of only eating was damaging my body, so I thought it was better to train. I haven't had a show since Carnival and I'm a little fat now."
Anitta, born Larissa de Macedo Machado, is one of Latin America's biggest pop stars and she has won Best Brazilian Act at the MTV Europe Music Awards five times.