SA Meat Firm Promotes Chicken Feet For Cleaners
Story By: Lee Bullen,Sub Editor: Joseph Golder,Agency: Central European News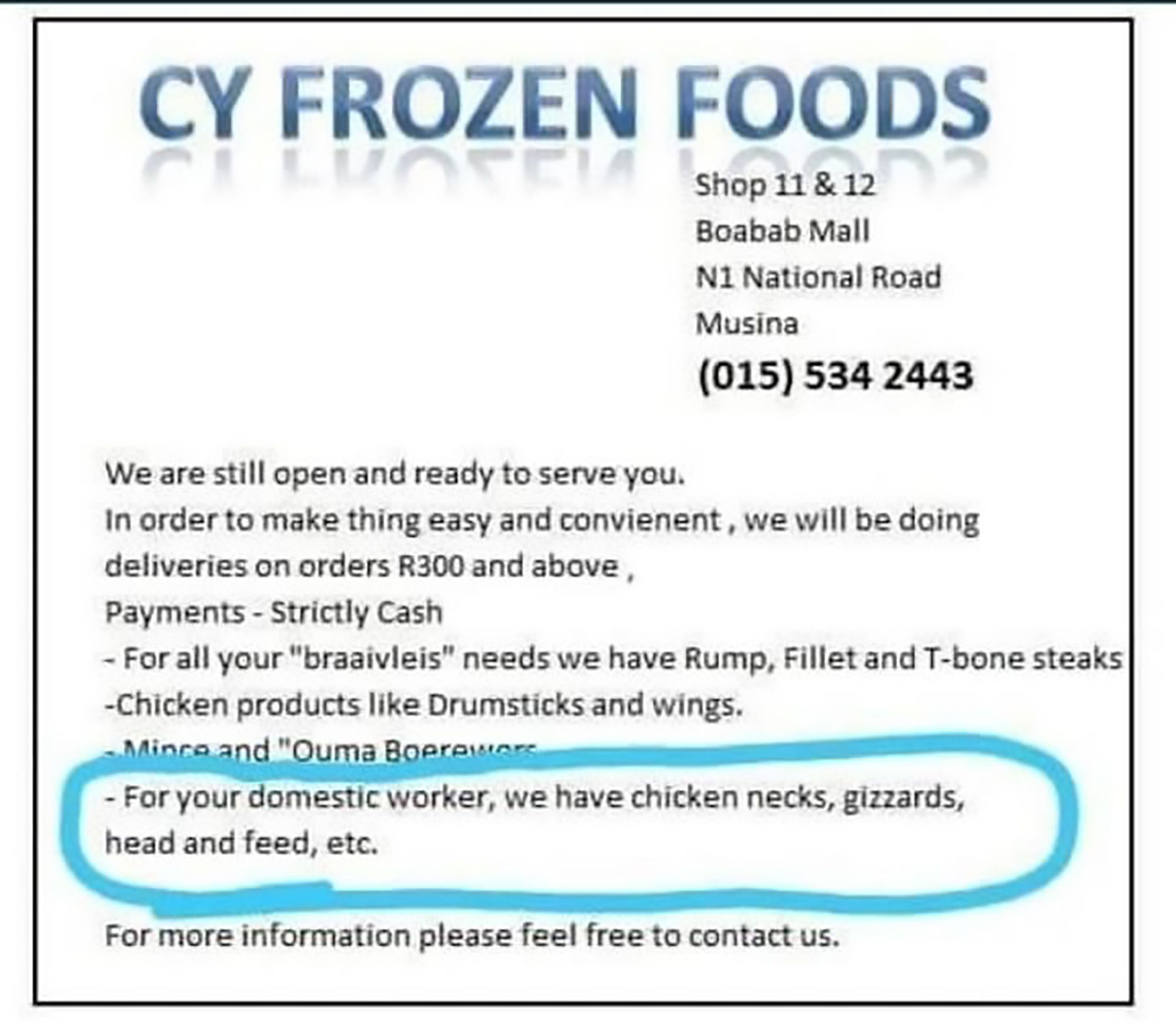 A frozen food company in South Africa has sparked outrage by advertising chicken pieces such as neck, gizzards and feet "for your domestic worker".
CY Frozen Foods in the town of Musina in the northernmost South African province of Limpopo reportedly used an advert saying that they are open and ready "to serve you" following COVID-9 lockdown measures.
The advert continued: "In order to make things easy and convenient, we will be doing deliveries on orders 300 ZAR (13 GBP) and above. Payments – strictly cash."
The company's advert then lists several meat items including rump, fillet ad T-bone steaks as well as chicken products like wings and drumsticks.
However, one line read: "For your domestic worker, we have chicken necks, gizzards, head and feet."
Domestic workers in South Africa are often notoriously badly paid, typically living in shacks on the properties of the people they work for and with little job security and low wages.
The practice began under apartheid when a lack of public transport in townships made it difficult for domestic workers to reach their employers on time each day. But it has continued today and the advert has been slammed after implying that the part of the bird that the rest the country does not want to eat would make the perfect food for domestic workers. That is despite the fact that in some countries, the gizzard, which is found in the digestive tract of the birds is regarded as a delicacy.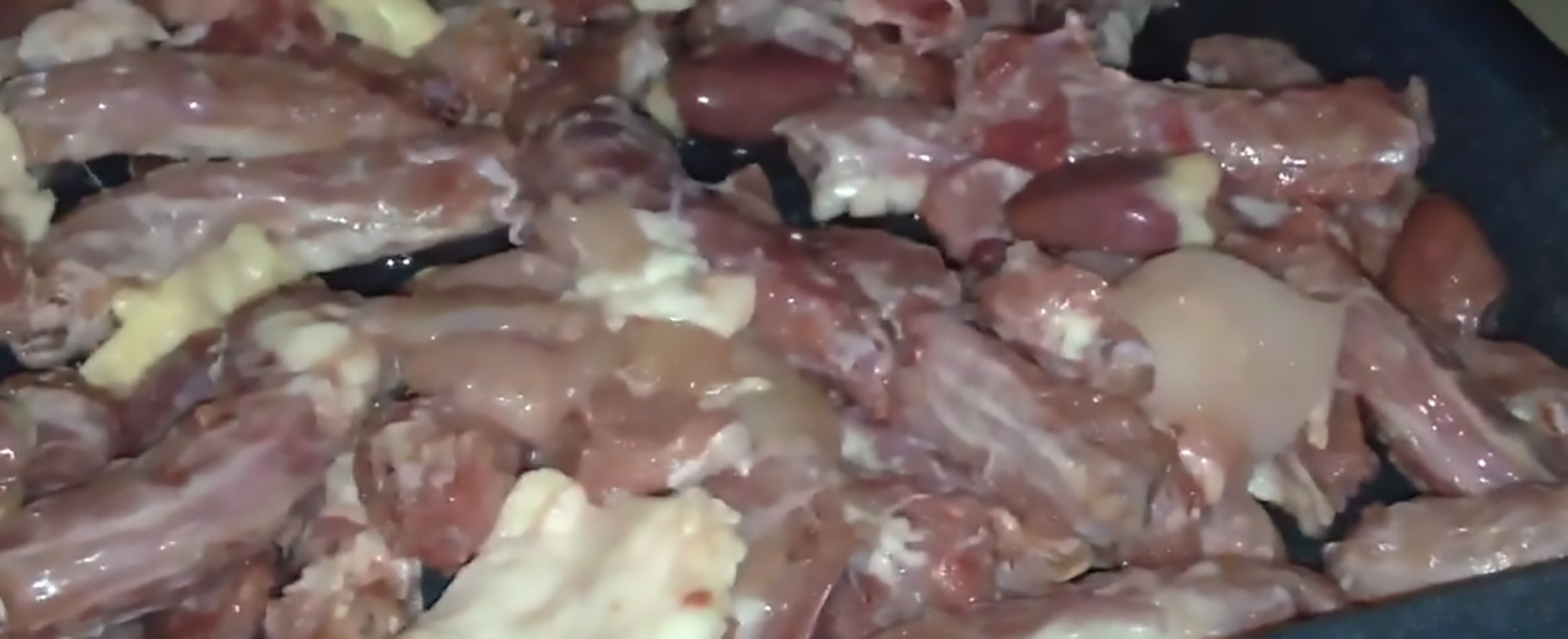 The advert sparked outrage and Zozibini Tunzi, a South African model and beauty queen who was crowned Miss Universe 2019, posted: "This is how owner of CY FROZEN FOODS in Musina describes 'food' for domestic workers.
"This is an insult to our beloved mothers, fathers and sisters."
South African TV star Somizi Mhlongo said: "Domestic workers play a huge role in our lives… they don't deserve such disrespect… they owe our mothers, sisters, aunts who look after our home a huge apology."
A netizen said: "People in Musina, let's boycott buying from CY Frozen Foods as they think domestic workers are inferior human beings."
Following an online backlash, the company issued an apology: "CY Frozen Foods would like to sincerely and unreservedly apologise to the community of Musina for the insult caused by our recent advertisement.
"We, the management of CY Frozen Foods, take full responsibility for the regrettable advertisement which does not constitute our values and respect for our customers, whom we have always valued."