Story By: Alex Cope, Sub Editor: Joseph Golder, Agency: Newsflash
This is the moment a huge whale shark surprises a group of fishermen as it tries to eat their catch.
The startling scene was recorded by a fisherman off the island of Mae in the Itaipu area of the Rio de Janeiro metropolitan region in southeastern Brazil. It happened to the fishermen who had been catching sardines.
In the video, the fishermen can be seen hauling in a net of sardines when the whale shark (Rhincodon typus) suddenly appears by the side of one of their boats.
The animal's huge mouth can be seen opening and closing as it swims alongside the boat and one of the fishermen shouts: "Look at the size of its head, with its mouth open, it wants to eat sardines."
The huge whale shark then swims under the boat.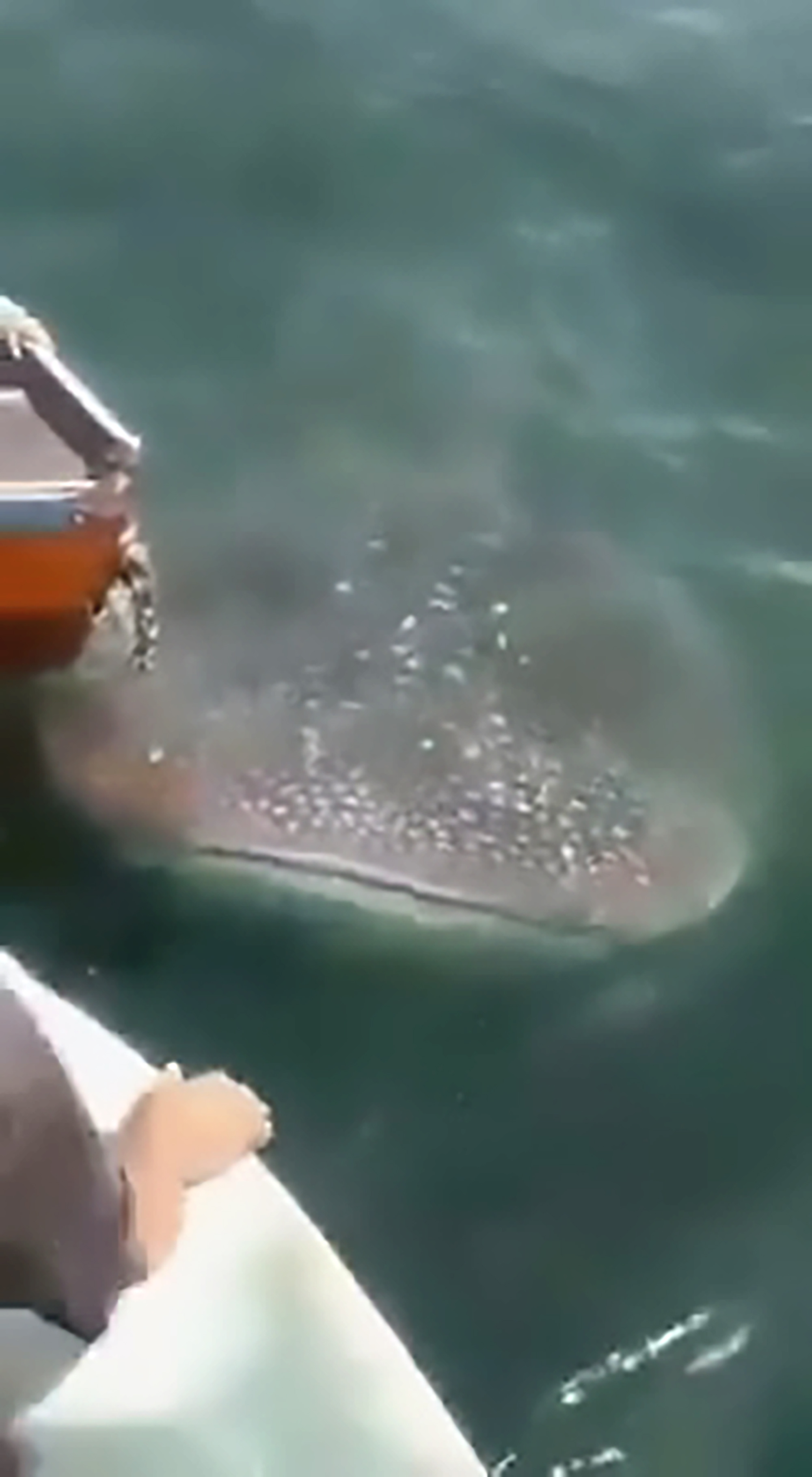 Local environmentalist Sergio Ricardo said the presence of the animal at the island in Guanabara Bay where the city of Rio de Janeiro is located "is proof of the rich and diverse marine biodiversity which exists in the bay".
He added: "It is absolutely extraordinary that an animal of this size was in the entrance to the bay. Along with natural factors, the (coronavirus) quarantine reduced the international traffic of merchant ships. Therefore, the bay, which receives 10,000 ships and tug boats every year, especially from the petrol industry, has become cleaner."
The whale shark is the largest fish on Earth but is not a danger to humans as it filter feeds on plankton and small fish.