Two Cute Baby Camel Calves Born In Moscow Zoo
Story By:  Gheorghi Caraseni, Sub Editor:  Joseph Golder,  Agency: Central European News
A Russian zoo has shared footage of these two baby camels for visitors unable to come in person because of the lockdown.
The new arrivals are staying close to their mothers in Moscow zoo, and this video was shared by zoo officials showing that both mums are taking good care of the calves.
The zoo is currently on lockdown meaning the visitors unable to turn up to enjoy watching the calves, but the zoo share this video allowing people to enjoy watching the new arrivals until they can open their doors once again.
In the footage to mother camels and the two babies can be seen, with the mothers relaxing while they lie on the ground and the calves walking around staying close to the parents or the same.
According to the press service of the Moscow Zoo, one of the camels is a bull calf which they have named Shtorm (Storm) who was born on 8th March and the other is a cow calf named Burya (Windstorm) born on 12th March.
According to the zoo staff, the first week Shtorm was fed by hand as his mother, Alba, was not able to take care of him by herself.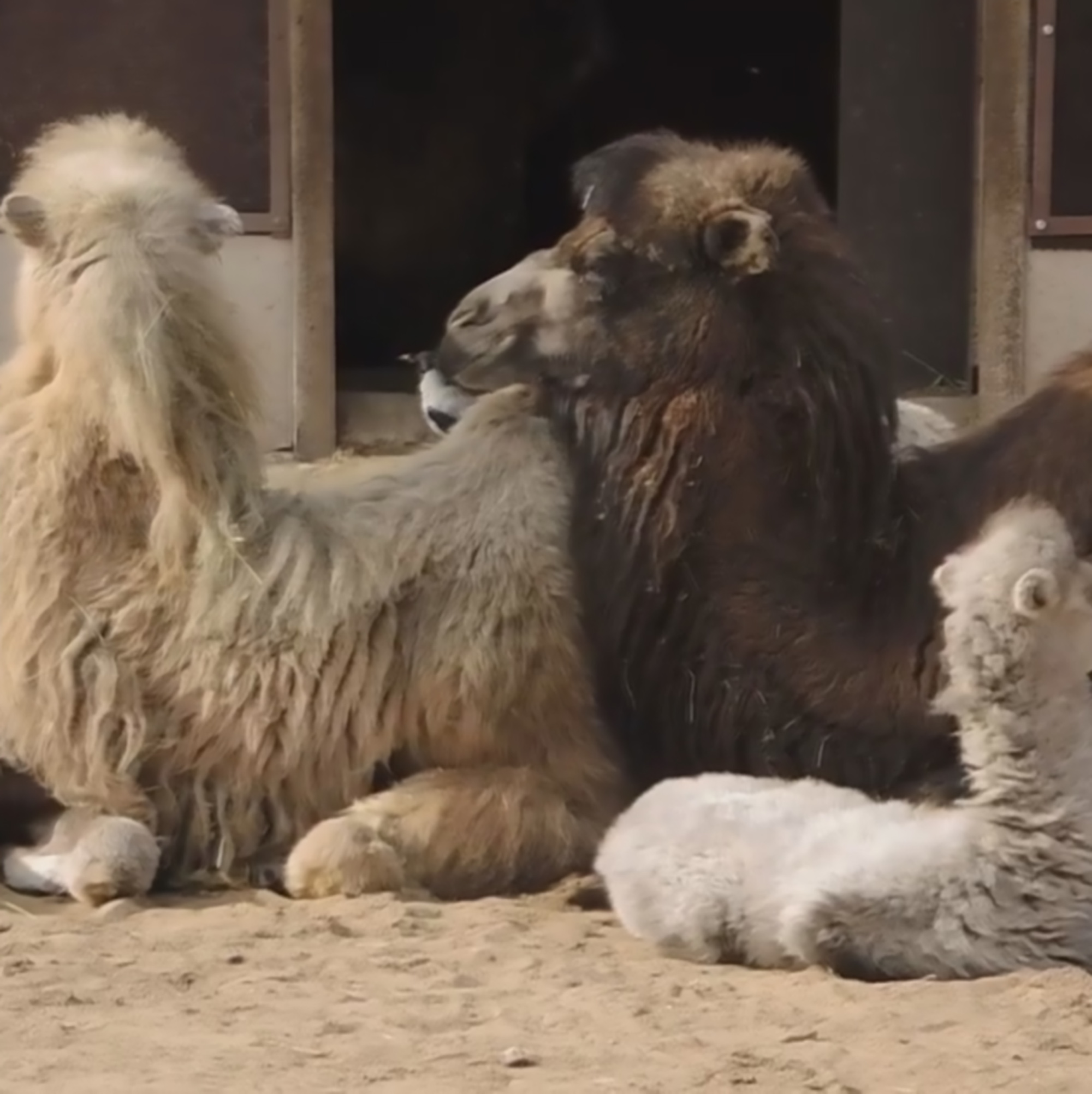 This is this was a common problem with camels that give birth for the first time, and that until she learned how to care for the calf, they had to milk a by hand and also present the milk becoming infected and giving her mastitis.
Baby Burya however had no issues with her mum, who managed to take care of her calf by herself.
Local media report that both the two-humped mother camels arrived to the zoo in September, 2019, and were already pregnant when they were delivered.
The zoo said: "We hope that they have a great future. We will try to provide them with everything necessary to make sure this happens."