Story By: Alex Cope, Sub Editor: Michael Leidig, Agency: Central European News
This is the touching moment a taco restaurant employee is gifted a car by a loyal customer who took pity on him because he had to walk miles to get to work each day.
The heartwarming incident occurred when the customer, who wished to remain anonymous, found out that the Taco Casa worker was having to walk miles to work in the city of Tuscaloosa in Alabama.
The restaurant said the employee had "lost his means of transportation" and the loyal customer felt bad that he was still walking miles to make it to work every day.
In the clip, the unnamed employee can be seen walking with his colleagues and a customer to the car park of the restaurant.
The customer then says: "Okay, so, there is a gentleman here in town that wants to remain anonymous but wants to surprise you, and he has just given me the keys to a car for you."
The surprised worker says "for me?" as his co-workers burst into applause.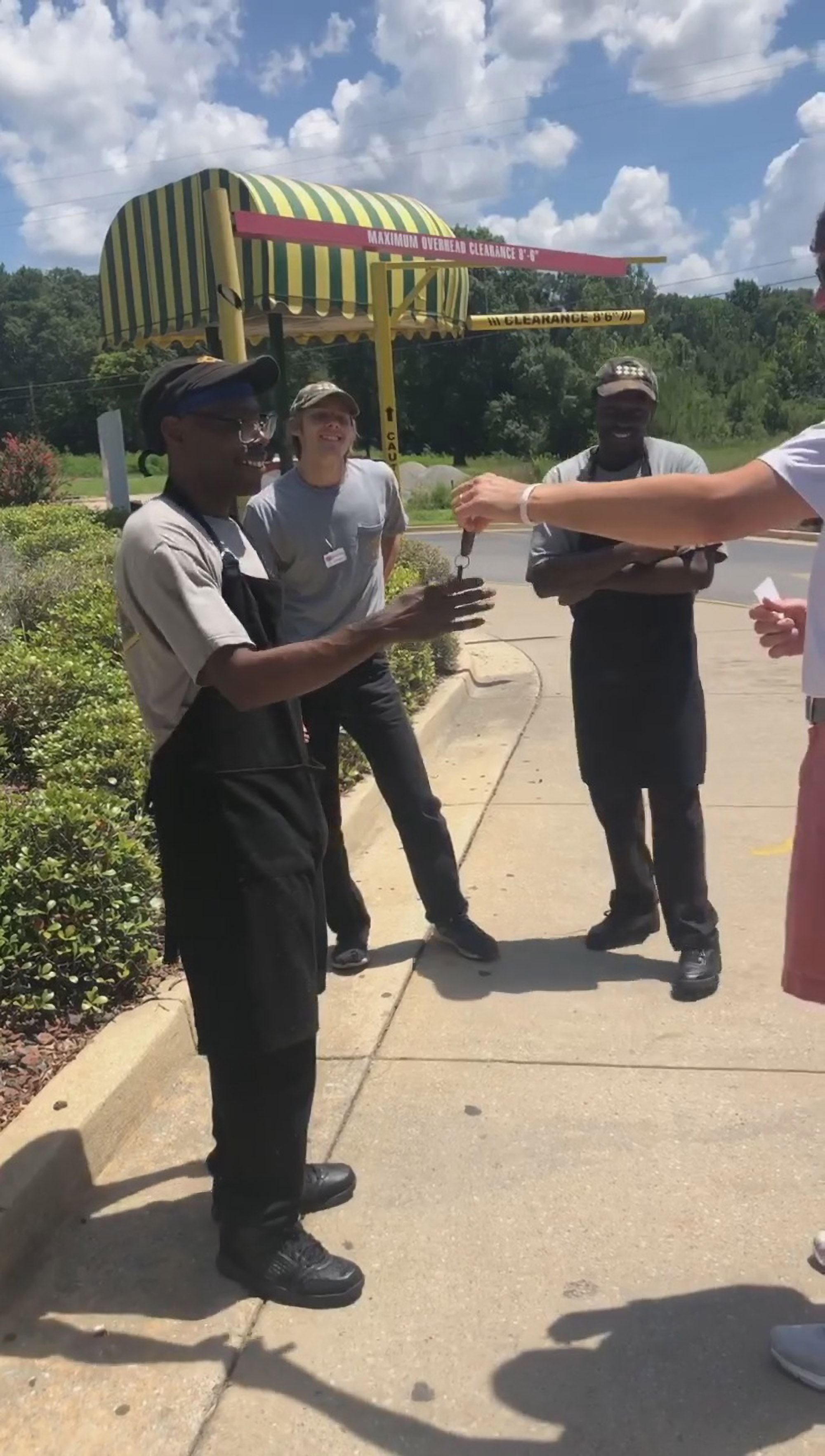 He is then handed the keys and happily walks over to the car, which appears to be an Acura RL.
The worker then starts the engine as onlookers say "God is good". The man recording jokes "now you have no excuse to be late" and the worker smiles back and says "I'm never late but I'll be super early now".
The clip, which has been viewed over 225,000 times, was uploaded by the restaurant with the caption: "Some days are better than others and today was a great one. One of our longtime, hardworking employees was rewarded today with some of God's grace.
"A couple of weeks back, a loyal customer had noticed that even though our employee had lost his means of transportation, that didn't keep him from walking to work. So, our customer felt led to anonymously reward our employee with a fully paid for vehicle…that he surprised him with today. God is good."