Moment Gang Beats Up Alleged Mugger Of OAP In Barcelona
Story By: Ana Lacasa, Sub Editor: Joseph Golder, Agency: Newsflash
This is the moment several men beat a suspected mugger accused of stealing a gold chain from an old lady so violently that she had to be hospitalised.
The alleged mugging took place in the municipality of Santa Coloma de Gramenet, a suburb of Barcelona, in the eastern Spanish region of Catalonia when an 82-year-old woman was sitting in a cafe terrace.
After reportedly stealing a gold chain from the elderly victim, the suspect ran away but several men gave chase.
As seen in the footage, the group caught up with the alleged thief and beat him in the street.
Reports said that they continued beating the young man until the officers of the Mossos d'Esquadra (Catalan police) arrived on the scene.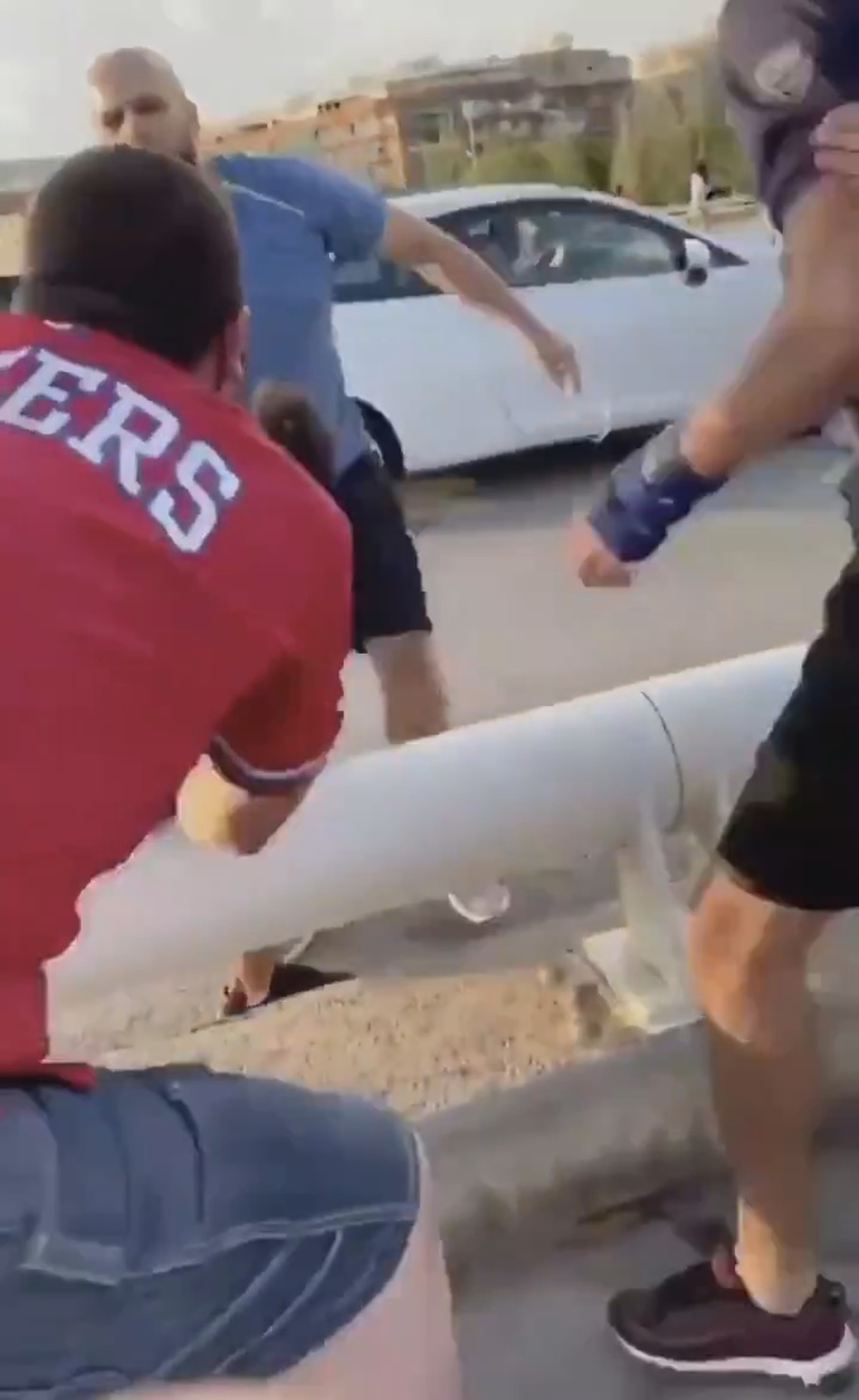 According to local media, the elderly woman has to be hospitalised after the attack, but was released shortly afterwards.
Meanwhile, the suspect has been arrested and placed in a provisional prison on remand, according to reports.
The suspect does not have a criminal record, but he was reportedly arrested several times as a youth and his alleged activities are known to the local police.
He is suspected of carrying out a number of similar offences in the areas of Badalona and Santa Coloma.
Due to a recent crime wave in Barcelona, communities have asked the authorities to increase the presence of the police while 'citizen patrols' have been organised to help keep the streets safe, according to reports.
Members of the Helpers Barcelona organisation said they plan to hold a demonstration on 5th July to protest against the rise in crime in the Spanish city.