Sol Perez Wows Fans Squating In Sexy Tight Sport Pants
Story By: Jonathan Macias, Sub Editor: Joseph Golder, Agency: Central European News
This is the moment Argentina's sexiest weather girl Sol Perez works out her legs and toned bum in sexy tight purple pants at home.
The 26-year-old bombshell shared the clip on Instagram where she commands an army of 5.3 million followers.
In the video, Perez is seen working out at home while giving fans an eye-full view of her thighs and bum in skimpy sportswear.
The clip has been viewed more than a million times in its first day online.
Netizen 'Dakisele' said: "Sol I want those legs, what routine can I follow at home."
Instagram user 'PepeGayetas' wrote: "I prefer her when she speaks and gives her opinion. She is a very smart girl apart from her physical beauty."
Earlier this month, Perez posted some cheeky snaps of her poking out her tongue and pushing out her cleavage while getting ready for her new TV job.
The sexy weather girl, who recently joined the presenting team on Argentine news channel 'Canal 26', shared three snaps in the same outfit on Instagram.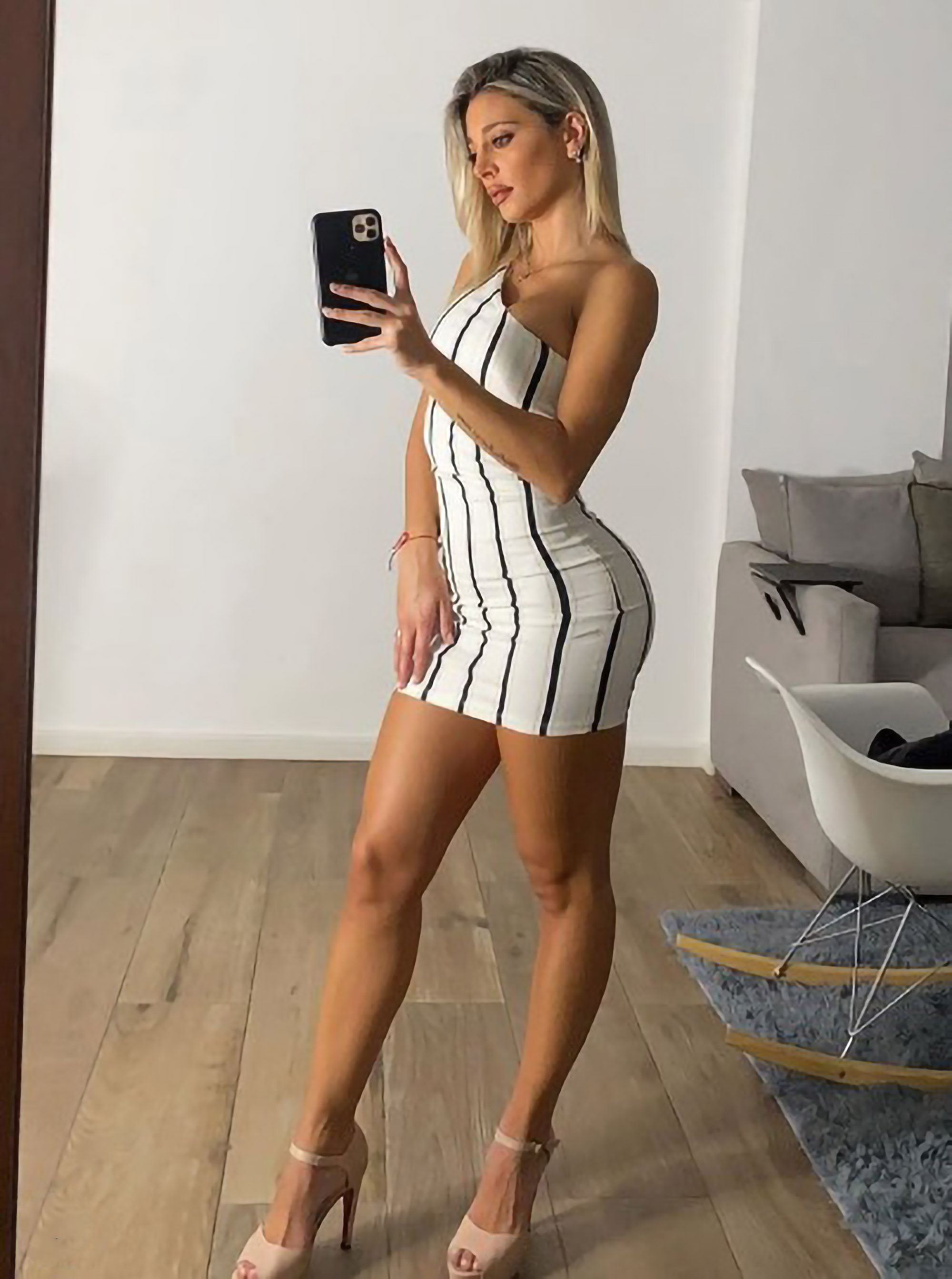 She accompanied the photos with the message: "I am waiting for you today at 8 pm on Canal 26. Which photo do you like best?"
In one of the snaps, the gorgeous influencer is seen poking her tongue out at the camera as she subtly pushes out her boobs, barely contained in her tight beige top, with her arms.
The snaps also show Perez flaunting her toned derriere in the same work outfit and bending forwards while giving fans an eyeful of her famous curves.