Moment Black Driver Accuses Crying Woman Of Racism
Story By: Lee Bullen,Sub Editor: Joseph Golder,Agency: Central European News
This is the moment a white woman melts down in the street after being accused of a "cutting up" a black driver and allegedly calling him a "n*gger".
The incident took place in the US city of Seattle and involved African-American comedian Karlos Dillard who posted the video on his Instagram account.
The woman, identified by some netizens as Leah, is seen crouching on the ground while screaming hysterically as the man constantly accuses her of "flipping" him off.
After a while, several passersby intervene to calm down the situation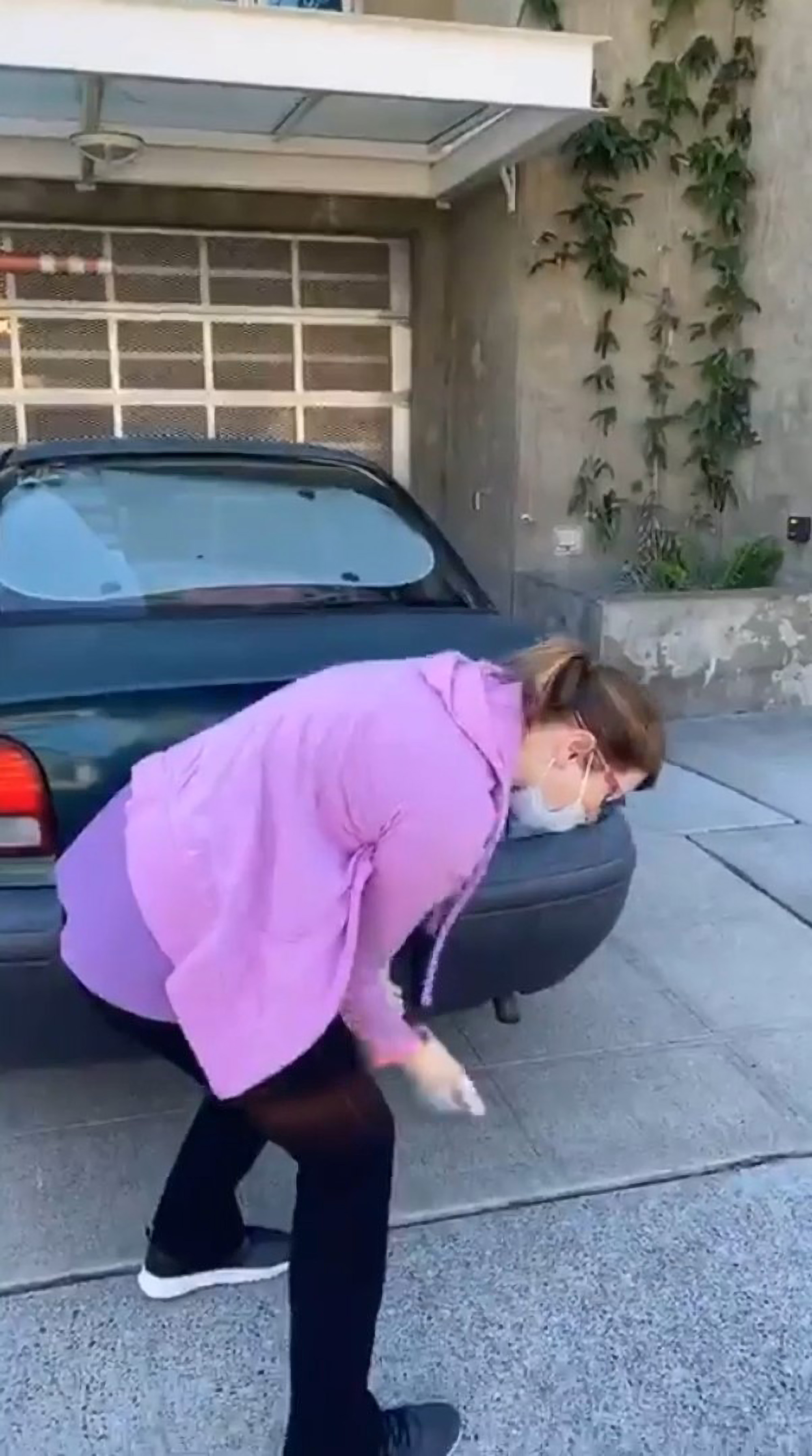 Karlos Dillard wrote: "Karen got caught with her road rage.
"I'm literally not leaving my house anymore. This Karen cut me off, break-checked me and then followed me for four blocks. When I started recording her antics she peeled off and tried to get away with her racism.
"I had time today to let her know that I am not the one. I'm glad SEVERAL white and black people saw her racism and had my back."
In the footage, Dillard is seen pulling up behind the woman's car and accusing her of cutting him up while repeatedly referring to her as 'Karen', a derogatory term for women considered privileged or demanding.
Eventually, Dillard gets in his car and drives away.
However, the American comedian pulls over to continue the discussion.
At the end of the video, Dillard tells the crying woman that he does not "want to hear your white tears" as they both say sorry for the row.