Blue Shark Swims In Shallows Of Italian Beach
Story By: Ana Lacasa, Sub Editor: Joseph Golder, Agency: Newsflash
This is the moment a shark is seen swimming and thrashing in the shallows of an Italian beach just a few inches from the sand.
The blue shark (Prionace glauca) was filmed in the shallows of the bay of Soverato, in the province of Catanzaro, in the southern Italian region of Calabria during the country's coronavirus lockdown.
In the video, the shark can be seen in the shallows when it begins thrashing in an apparent attempt to return to deeper water.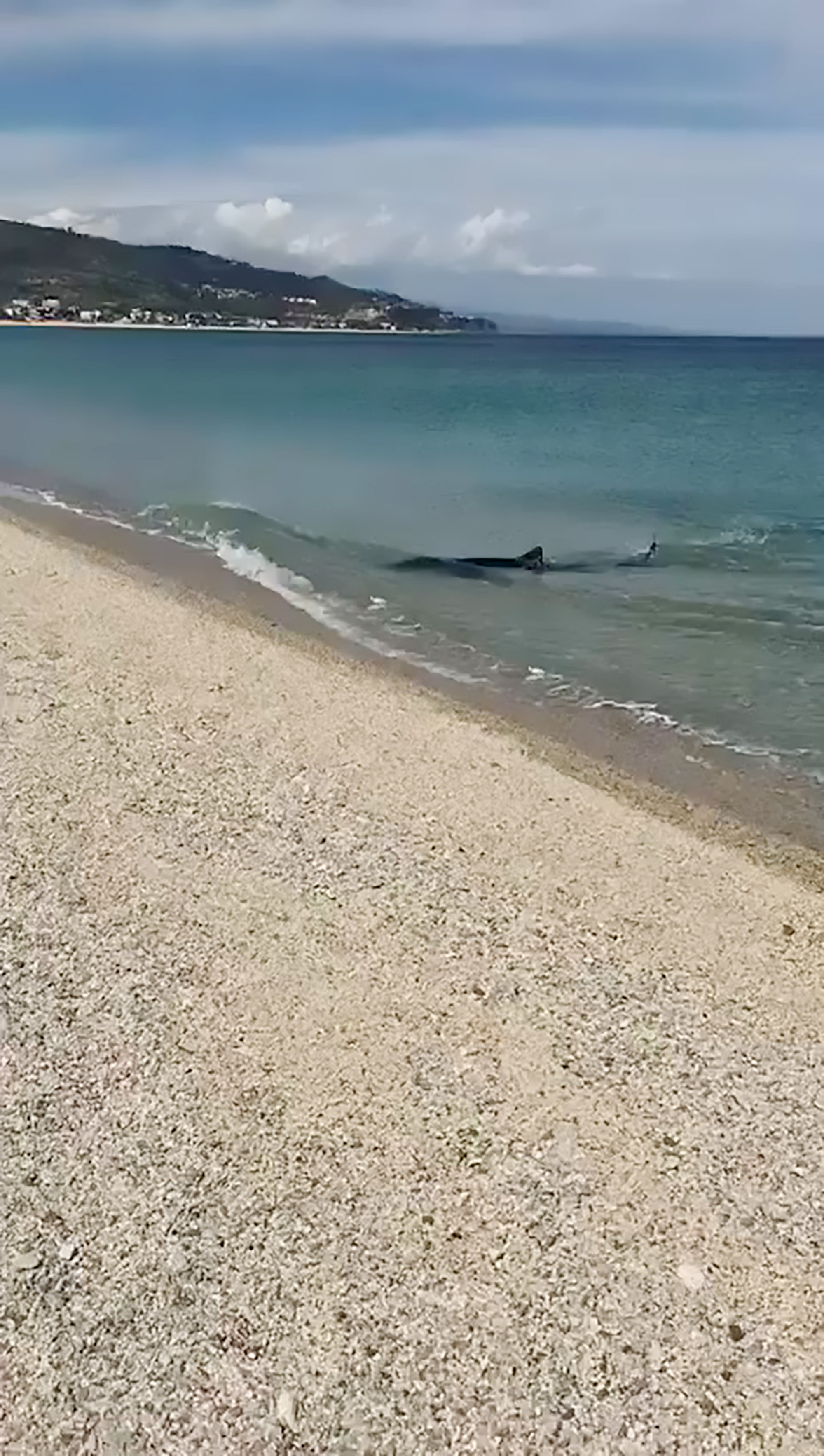 The shark eventually frees itself from the shallows and can be seen swimming away from the coast.
Local website 'soveratoweb' which shared the video on social media told Newsflash that "it is a blue shark (Prionace glauca)" adding "it is common to see them in the sea of Soverato but they are not usually seen so close to the shore".
Local media reported that this kind of shark is common in the Mediterranean Sea but it is not usually seen close to the coast.
Male blue sharks commonly grow to 1.82 to 2.82 metres (6.0 to 9.3 feet), while larger females commonly grow to 2.2 to 3.3 metres (7.2 to 10.8 feet) during maturity.
They feed mainly on small fish and squid and attacks on humans are very rare.
The species is listed as Near Threatened by the International Union for Conservation of Nature.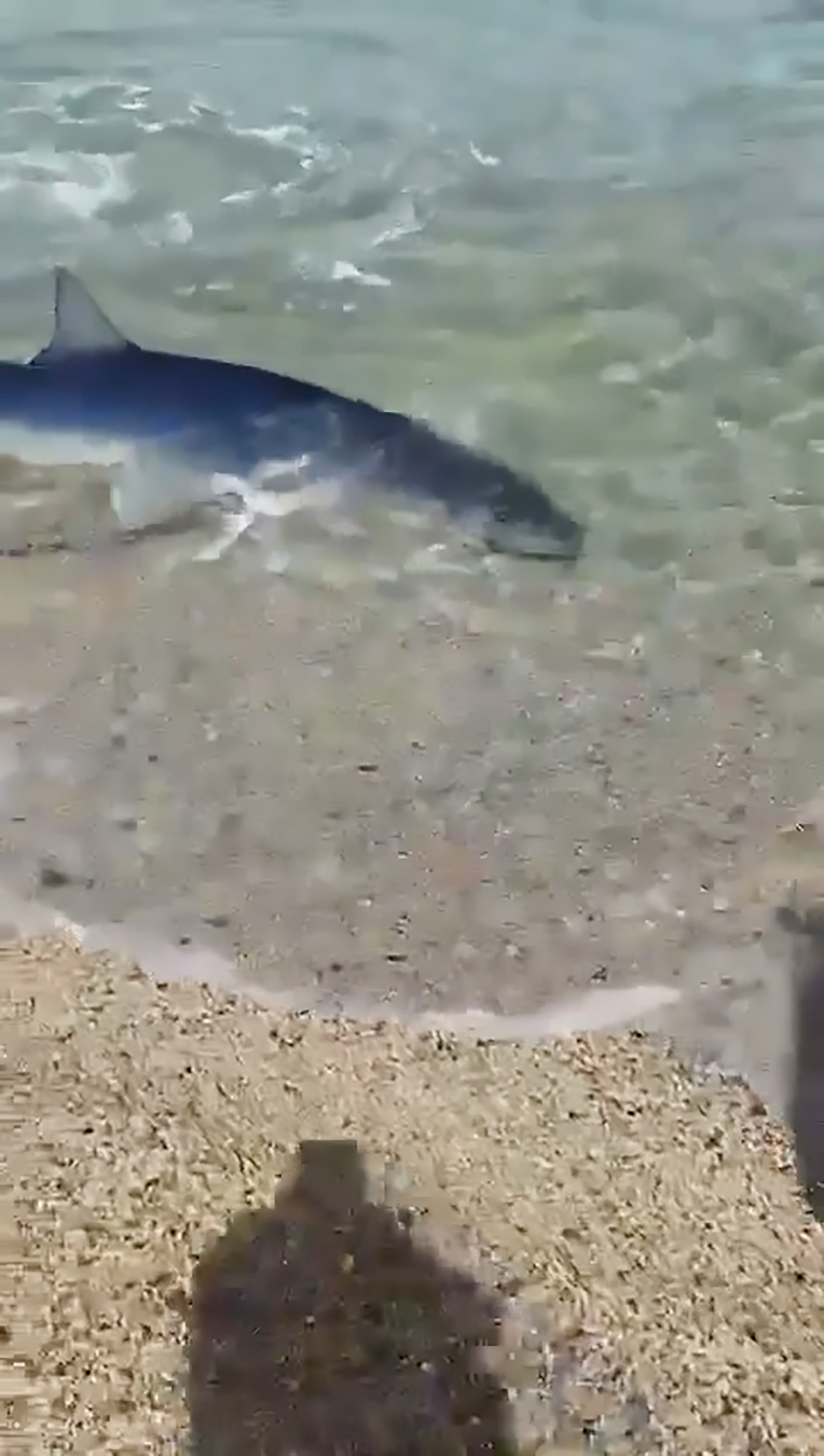 The video has received over 144,000 views and 'Rosalba Sama' said: "Even if it is harmless if I came across it while swimming around, I would have a heart attack".
'Eladio Orejarana Duran' added: "It is in charge of making sure nobody takes a dip there."
'Giovanni Vitale' commented: "A beautiful animal of our seas which is harmless to human beings. But if it has come here, it is a sign that it either arrived to feed or follow prey, or it cannot find any food. Or maybe something scared it, or there is something wrong in our seas".