Thirsty Seal Bangs On Door Of South Africa Bar
Story By: Alex Cope, Sub Editor: Michael Leidig, Agency: Central European News
This is the moment a seal jumps up and bangs on the door of a South African bar, seemingly demanding to be let in for a drink like a human, and is doused with a bucket of water.
The incident occurred at the beachside Pakalolo bar in the Table View area of the city of Cape Town, South Africa's legislative capital, when the seal reportedly crawled across six lanes of traffic to reach the bar.
It is believed it was probably fed by tourists in a local harbour and was left starving when the food dried up during lockdown.
In the clip, the seal can be seen climbing up the front stairs and standing on its tail to try to get into the bar where a neon sign was telling customers they could order take away food.
The seal makes its way across the glass door seemingly trying to find a way into the bar as an onlooker splashes it with water to keep it hydrated.
Barkeeper Luca de la Guerra jokingly told local media: "We told him he can't come inside, we're not serving alcohol."
Another joker said online: 'Give that seal a Bells'.'
Local florist Erna Beetge said she spotted the seal crossing the road to the bar in the afternoon.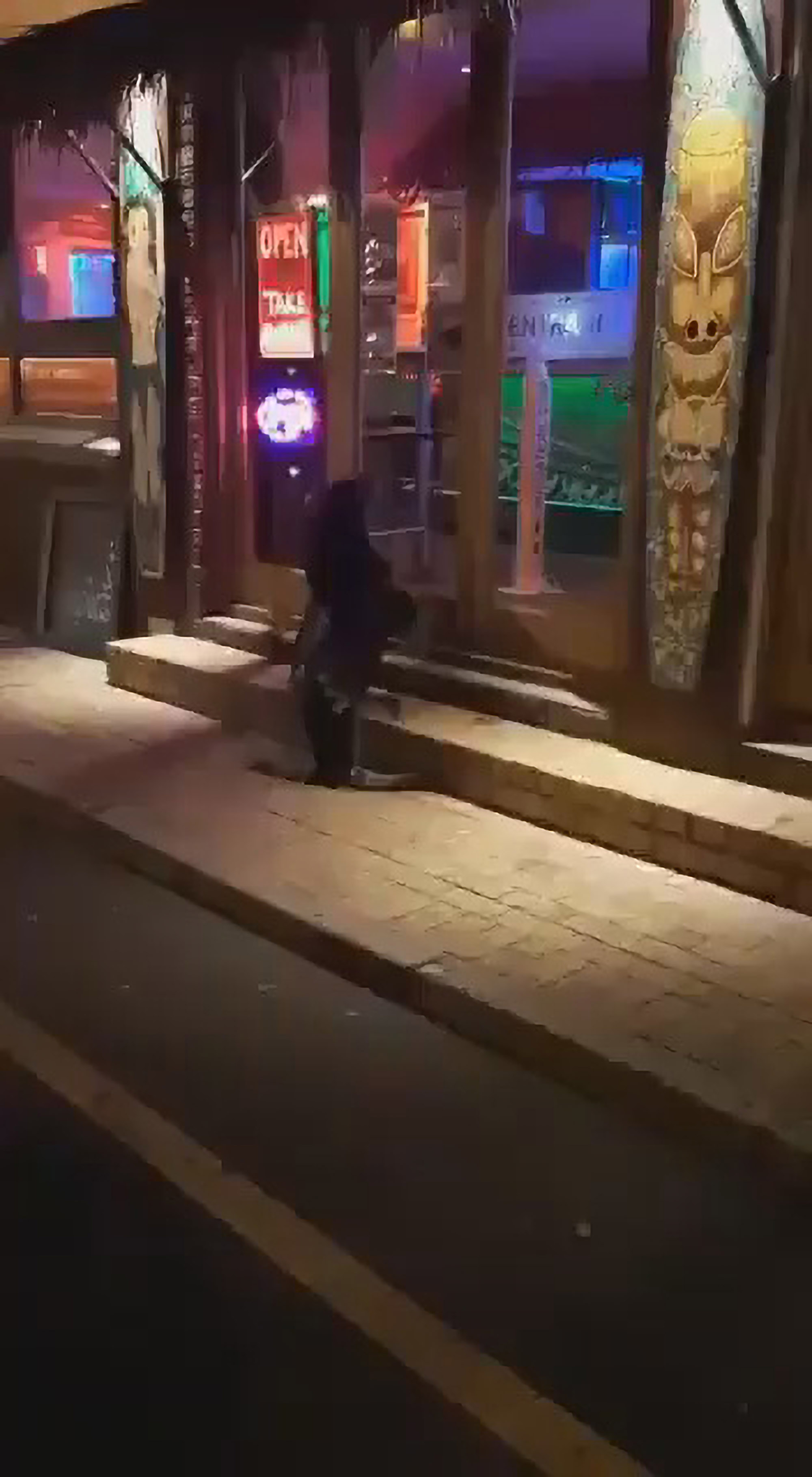 She says the seal sat in front of the bar for a long time as onlookers tried to guide it back to the ocean "but it was trying to get into Pakalolo".
She said after a while the seal began to look tired and hungry but did not accept the sausages she bought for it. She added: "He was obviously and in need of some help."
Bar manager Lee van Jaarsveld said: "He kept bumping his head against the door. People were running around hysterically, saying 'there's a seal in the shop, there's a seal in the shop'. You know what to do with a dog, but a seal?"
A security company was called to block the road until the animal rescue services arrived and the Society for the Prevention of Cruelty to Animals (SPCA) eventually went to the scene.
Reports state the rescuers calmly surrounded the seal before netting it and putting it into a container.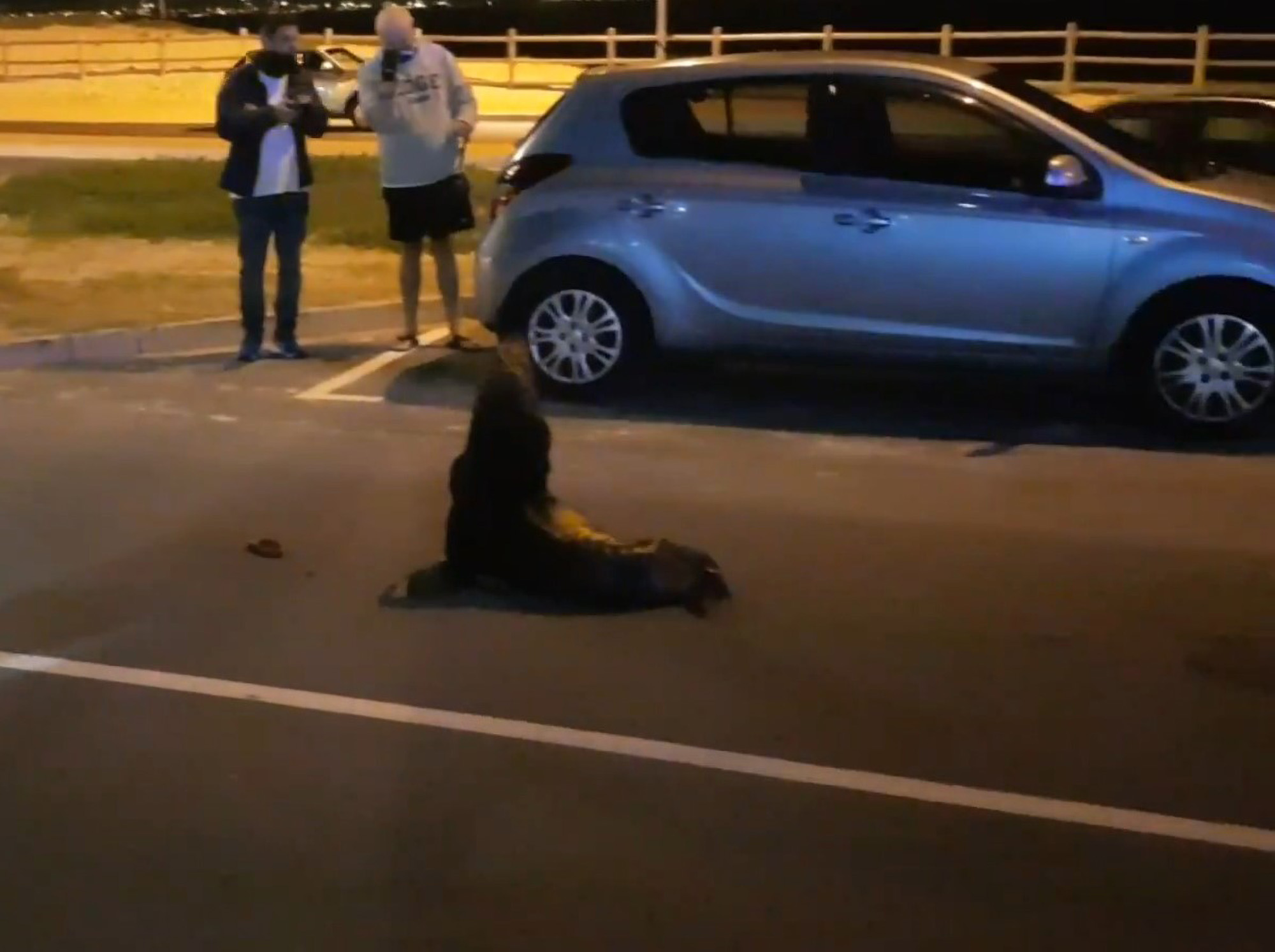 The seal was then taken to a sanctuary in the Hout Bay area to tackle what was causing its distress.
Hout Bay Seal Rescue volunteer Deon van der Walt said that the seal was underweight, injured and exhausted but seemed comfortable around people.
Van der Walt thinks the seal most probably lived at a local harbour where it ate food thrown to it by tourists, but as businesses have been shut in coronavirus lockdown, it may have struggled for food.
Storm swells may have then pushed it onto the beach where it followed the lights of the bar, associating them with the food.
The seal has been treated with antibiotics for a cut on its nose and remains in the sanctuary.