Firefighters Cut Ring From Womans Swollen Finger
Story By: Ana Lacasa, Sub Editor: Michael Leidig, Agency: Newsflash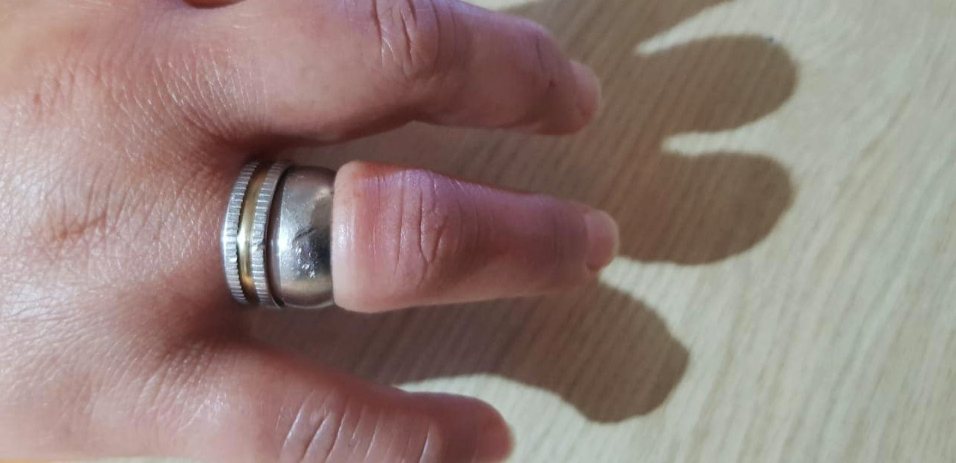 These images show a firefighter cutting off a woman's tight surgical-steel ring from her badly-swollen finger.
The women identified by firemen only as Lucrecia, aged 33, went to a fire station in the city of Concordia in the north-eastern Argentine province of Entre Rios on Sunday afternoon. She was worried about the state of her finger that had become swollen and where she could not any longer remove her ring.
According to local media, she told firefighters that her ring, made of surgical steel, was stuck on her finger and that she had tried and failed to remove it with soap and water.
Surgical steel, which is a very pure form of stainless steel, is popular in jewellery because of its resistance to rust, oxidation and discolouration. Being unplated, they are also popular for people with allergies and sensitivity to base metals such as copper or brass.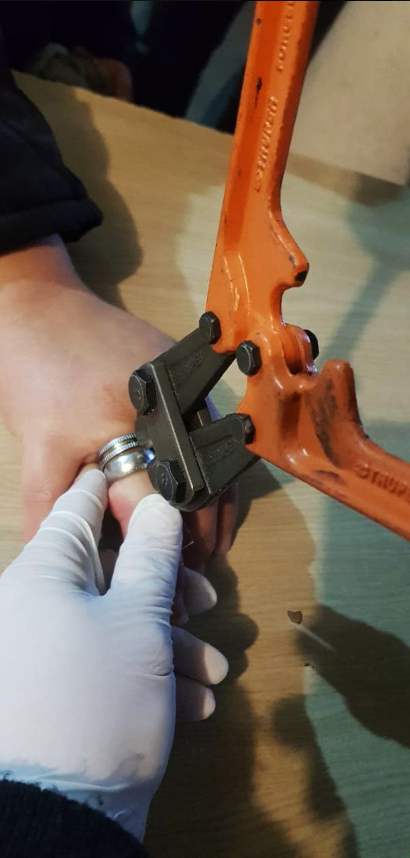 But they are also extremely hard to cut, which was a problem when the woman's finger started to appear red and badly-swollen and she went to the fire station for help.
The local firefighters posted photos on social media and explained that it was a difficult process to carry out.
They wrote on Facebook: "We took it off with pliers and personal protective equipment (PPE) and managed to cut the ring from the finger of her right hand.
"These kinds of jobs are risky and can cause injury when trying to remove the item, which is why it is not recommended to wear these kinds of rings (surgical steel) due to a surface snag that can cause injuries and even finger amputation.
"It (surgical steel) is also very resistant to cutting."