Moment Red Rainbow Arcs Over Idyllic Finnish Lake
Story By: Marija Stojkoska, Sub-Editor: Michael Leidig, Agency: Newsflash
This is the moment a stunning 'red rainbow' appears over an idyllic Finnish lake.
The natural phenomenon was filmed at Lake Paijanne, Finland's second-largest lake covering an area of 1,080 km sq (266,874 acres).
Aviv Junno, 31, who owns the video-app startup company Neverthink, shared the photo on his Instagram account with the message: "Red Midnight Rainbow."
Aviv told Newsflash: "At this time of the year, sunset is the best time to go fishing for zander in Finland and that's why I went out. The weather was pretty bad that evening, which is good for fishing."
He added: "A pretty bad storm started and I had to head back, but the rainbow appeared in the light rain before the storm arrived."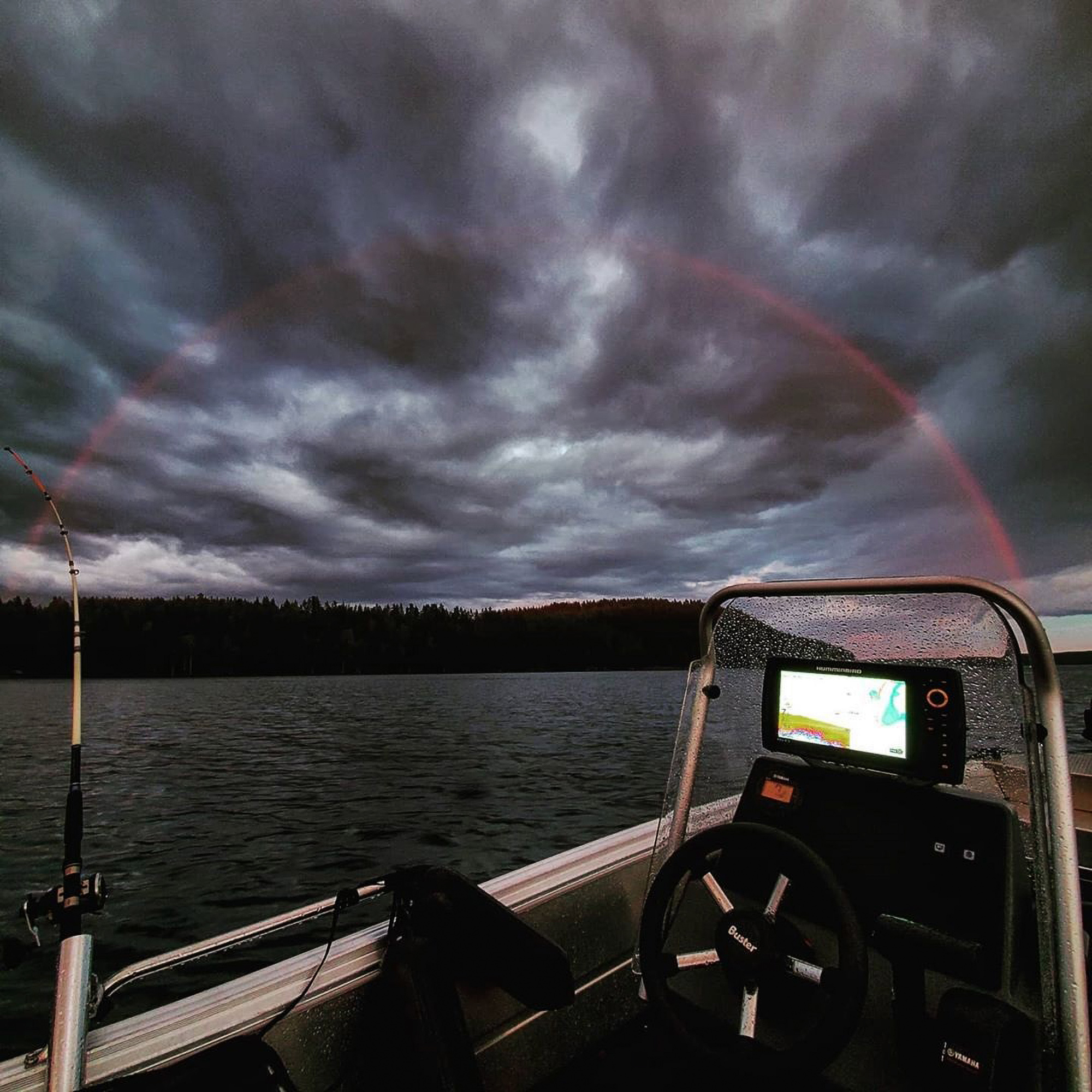 According to Aviv, the red rainbow was visible for about an hour until the storm started.
Aviv who lives in Helsinki but stays during the summer on Haukkasalo Island, which is located on the lake, told Newsflash that he has never seen anything like it before.
Red rainbows are not any different than their multicoloured counterparts except they occur when the sun is on the horizon.
When the sun is low, its blue and green light is weakened by scattering during the long journey through the Earth's atmosphere.
The rainbow was taken from the island of Haukkasalo on 11th July.