Netizen Sells Putins Sweaty Shirt Online For 2K GBP
Story By: Sergiu Nazaru, Sub Editor:  Michael Leidig,  Agency: Central European News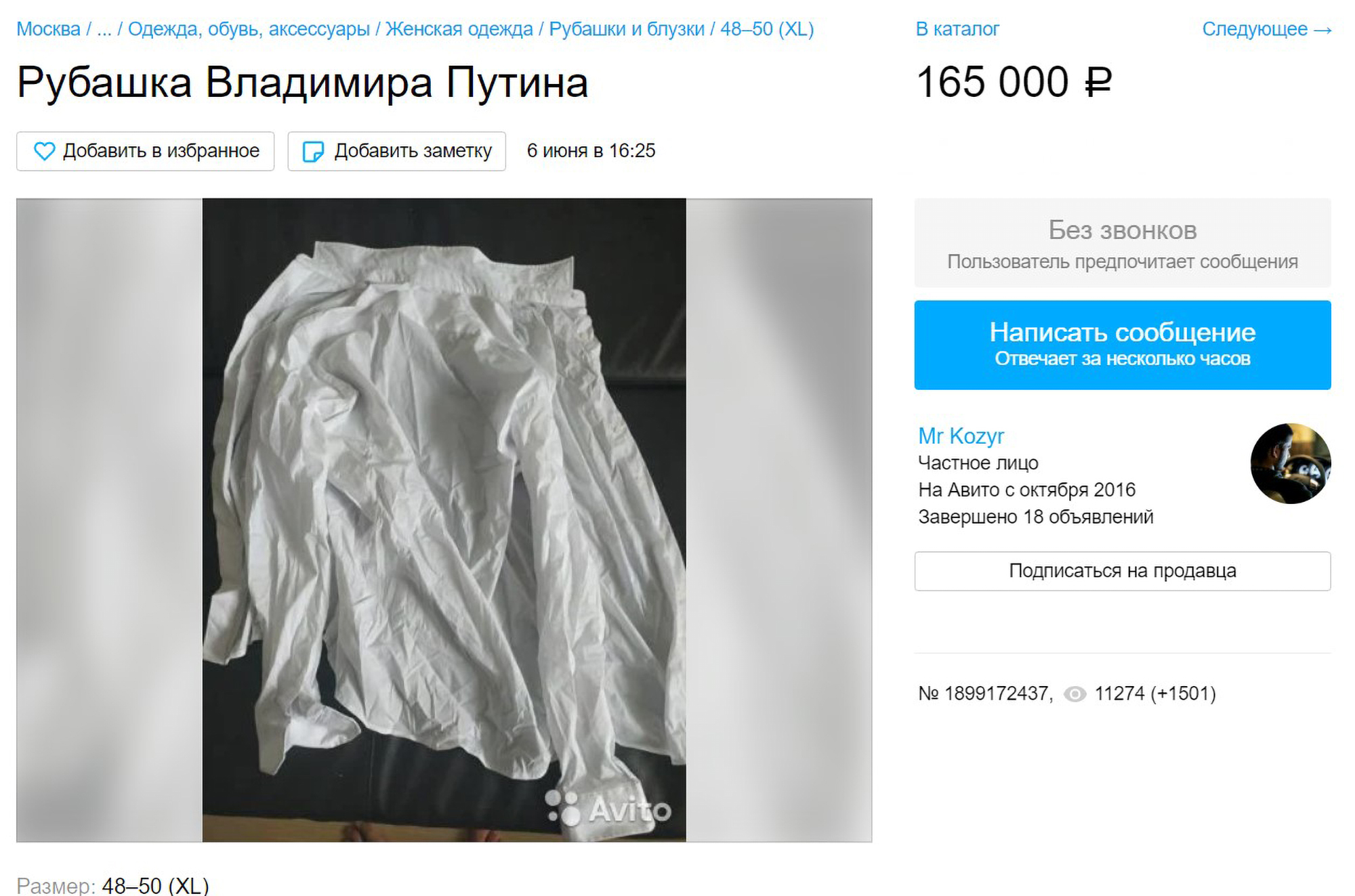 A Russian netizen has placed an "unwashed" shirt of Vladimir Putin' on sale on an online portal after it was allegedly left by the president at a hotel.
The unnamed seller, who said they are willing to have the clothing item tested for Putin's DNA to help sell it, found the shirt at a hotel in the city of Nizhny Novgorod.
The seller said: "Usually when the president visits a hotel, their entourage searches the suite to find any misplaced items. However, here, something apparently went wrong and my pal found the shirt."
The shirt has never been washed and is possibly handmade as it does not have a label, according to the seller.
The online advert said: "I do not plan to drop the price any further. It was 180,000 RUB (2,080 GBP) and I lowered it to 165,000 (1,908 GBP), I can't make any further discounts."
The Russian President currently has other things on his mind as he is hoping that a constitutional referendum being held from 25th June to 1st July will allow him to run for two more six-year terms.