Story By: Gheorghi Caraseni, Sub Editor: Michael Leidig,  Agency: Central European News
This is the moment a dog owner fights with shop workers because they told her that animals are not allowed in the store.
The incident was filmed at a Fix Price store in the western Russian capital Moscow and the footage was later shared on the Russian social network VK where it has been viewed 50,000 times.
In the video, the woman is seen talking with a female shop worker as she peruses the aisles with her dog on a lead.
She then walks past a filming staff member and lashes out at them before stopping to apparently swipe at the phone, saying "you shouldn't film me".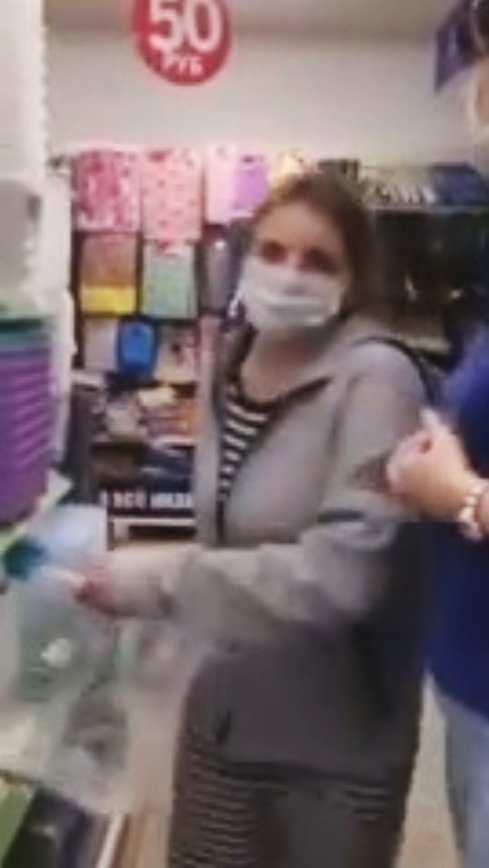 The woman exchanges a few words with another female member of staff before throwing a punch at her, leading to a brawl that needs two work colleagues to break up.
The dog owner collects her bag and appears to leave the shop, however, she quickly spins on her heels when staff think she is leaving and runs back towards the female worker she was just brawling with.
The pair then need to be separated again and the woman then finally leaves the shop with her pooch.
It is unclear whether the local authorities are investigating the incident.
Netizen 'NonPrivate' commented: "I wanted to see a second round as it wasn't clear who won that one."
VK user 'Xdjey' wrote: "This is the moment when a dog is more humane than humans."