Moment Cute Penguins Released To Sea After Rescue
Story By: Ana Lacasa, Sub Editor: Joseph Golder, Agency: Newsflash
This is the moment a group of cute penguins are released back into the sea after successfully recovering from malnourishment, dehydration and anaemia.
The ten Magellanic penguins (Spheniscus magellanicus) were released on Sunday at a beach in the city of San Clemente del Tuyu, in the eastern Argentina province of Buenos Aires, after being treated at the Mundo Marino foundation.
The head of the foundation's rescue centre Sergio Rodriguez Heredia, said the penguins had been found in November, December and February across Argentina, including in the cities of Pinamar, Villa Gesell, Mar de Ajo and San Clemente del Tuyu.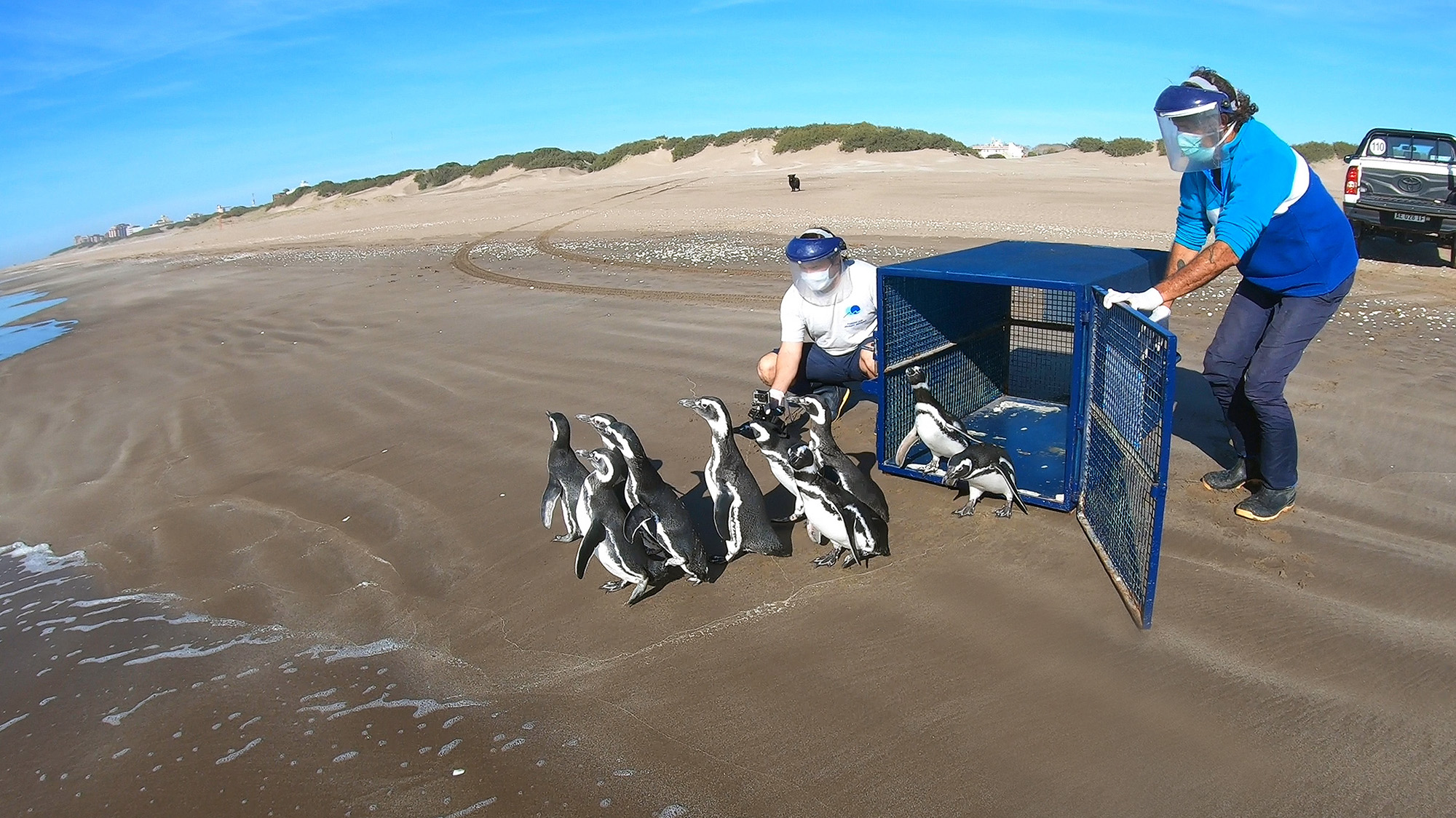 The foundation explained that the animals had been found alone suffering from malnourishment, dehydration, anaemia, hypothermia and parasites.
Hernadez said: "Sadly, on their migration, as they do not find enough food, they leave the beaches starving, suffering from hypothermia and malnourishment."
The experts explained that the penguins drink when they eat, but as they could not find food sources, they stopped drinking and became dehydrated.
The foundation said: "This makes them more vulnerable to all kinds of disease and makes them leave the coastline starving and suffering from hypothermia, as they cannot regulate their temperature properly."
The penguins were taken to the rescue centre to be treated for dehydration before they slowly move up to eating whole fish.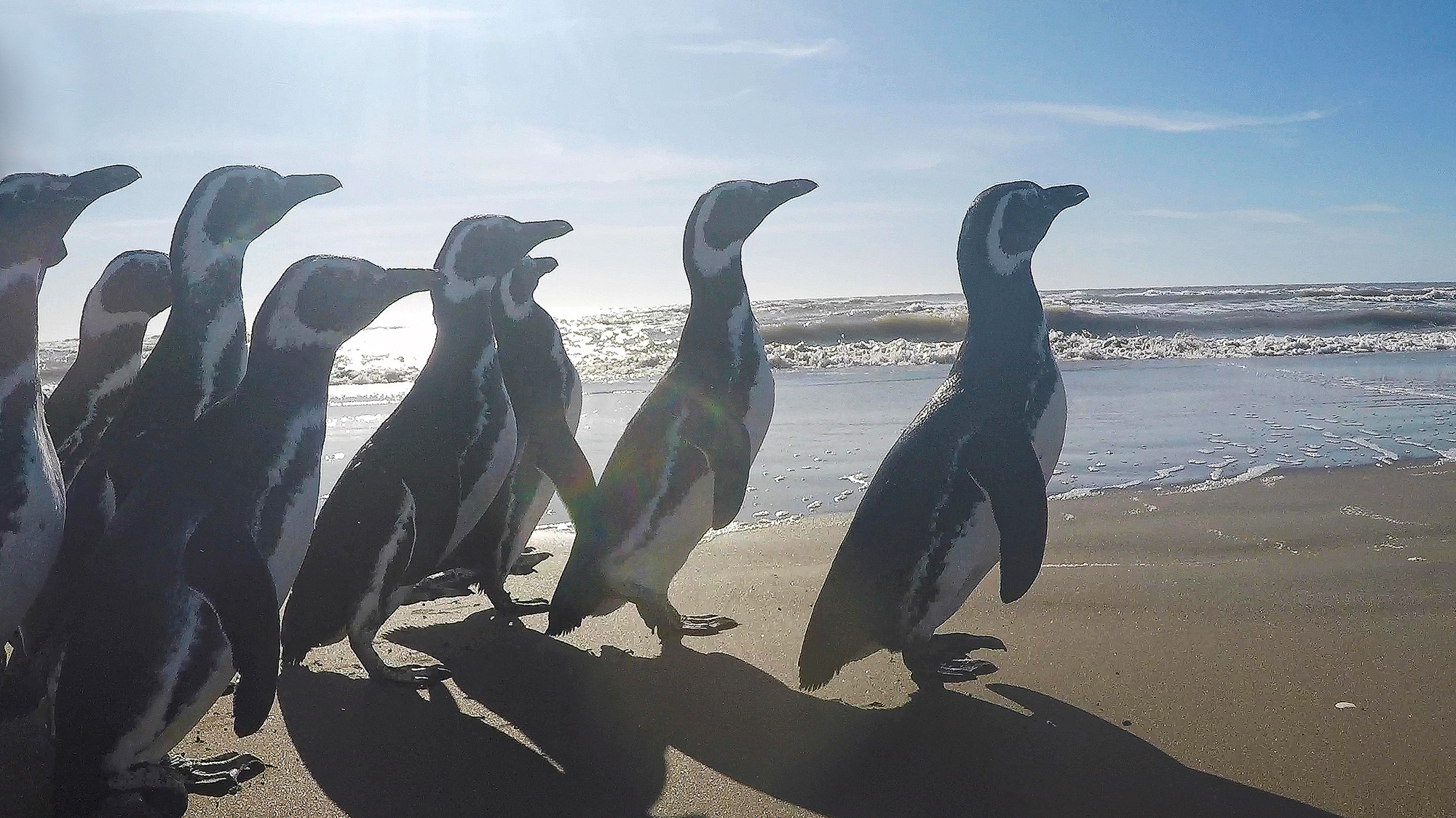 The foundation explained: "(At first) we give them vitamins, proteins and sugars. Once they recover the proper level of hydration, they are given a formula of water and liquified fish. The next step, if they can tolerate the formula, is to offer pieces of fish and finally the whole fish".
Rescue centre chief Hernandez explained that as penguins have sociable behaviour "we needed to wait for a minimum number to recover so that they could be released to their natural habitat in groups".
"They spend most of the time in the water, so that if they appear alone on the beach it is a bad sign."
In the video, the penguins can be seen being released from their transportation cage and they then run into the sea together with their distinctive waddle. Foundation workers in protective masks can be seen watching on as the penguins group together in the water.
According to the International Union for Conservation of Nature (IUCN), the Magellanic penguin is a species that is "near threatened". The species migrates between the end of March and the end of April from Patagonia to warmer areas and can even reach Rio de Janeiro, in southeastern Brazil.