Story By: Gheorghi Caraseni, Sub Editor: Michael Leidig,  Agency: Central European News
This is the moment a drunk woman appears to attack a cabbie while he's driving along the street because he threatened to share a video of her refusing to put out a cigarette.
The incident was filmed in the western Russian capital Moscow and the footage was later shared on the social network VK where it has been viewed 140,000 times.
In the video, the woman is seen holding a cigarette in the back of the car as the cabbie tells her that he is taking her straight to the police station for refusing to stop smoking.
She claims there is no law against her smoking in the taxi and starts filming their exchange herself, adding: "Now I am being taken to the police station for no actual reason."
The cabbie repeatedly threatens to make her an "internet star" by sharing the clip online.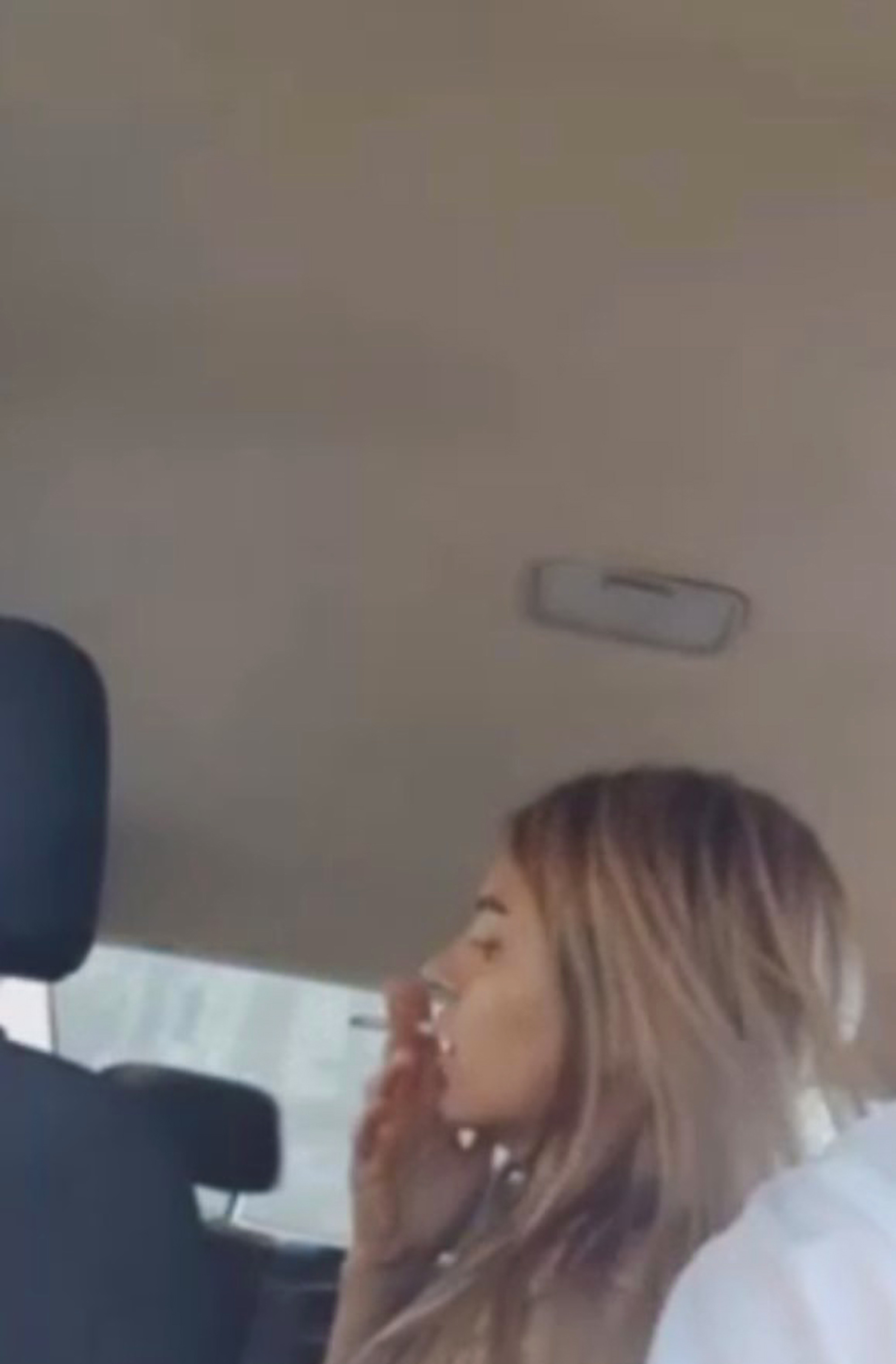 When he says "our country should know its heroes' faces", she appears to lash out at the cabbie while driving along the street before grabbing his phone.
The taxi driver, named as Alexey Borobotkin, told local media that the woman appeared drunk and that she could have caused a serious accident.
He also claimed that she threatened him when he took her to the police station.
He said: "She threatened my life after I finished the report and almost caused a serious accident by her aggressive behaviour."
It is unclear whether the woman has been charged after being taken to the police station and reported by the cabbie.