Moment Paraglider Pair Crash On Mountain In Strong Wind
Story By: Gheorghi Caraseni, Sub Editor: Michael Leidig,  Agency: Central European News
This is the shocking moment two paragliders set off from a mountaintop in high winds and crash into a grassed slope causing serious injuries to both men.
The incident was filmed in the resort city of Sochi in the western Russian region of Krasnodar Krai when the paragliding instructor took part in a tandem flight with a novice who is currently hospitalised in a coma.
In the footage, the pair takes to the air while the novice films himself with a selfie stick.
While passing over the sloped mountaintop, the parachute appears to collapse in the strong wind and the pair plummets to the ground.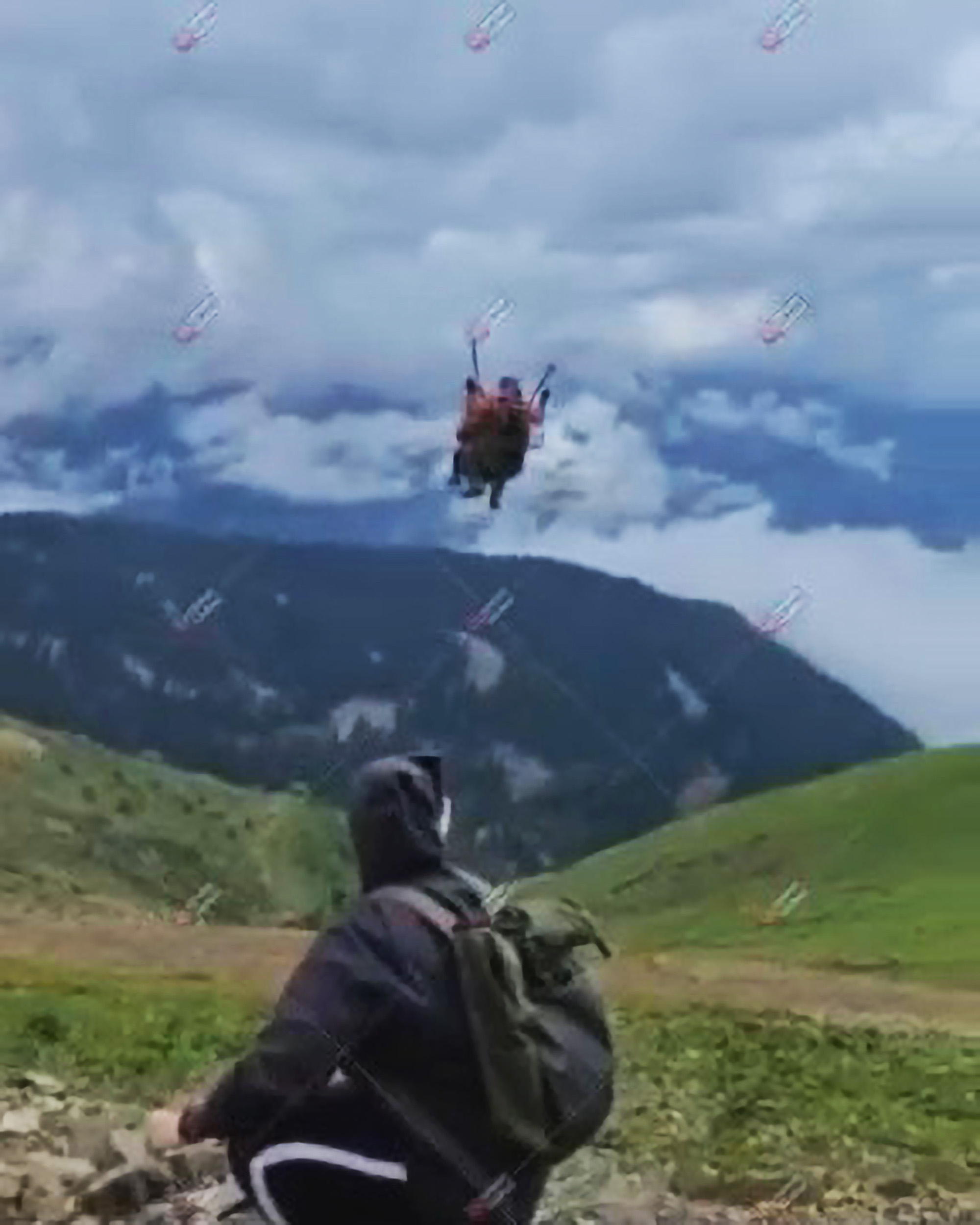 According to local media, the two men fell a distance of around six metres (20 feet) and the instructor suffered multiple fractures and a head trauma.
The unnamed instructor has reportedly been hospitalised in a serious condition.
Meanwhile, the novice also suffered a traumatic head injury and is in a coma in the intensive care unit, according to reports.
It is currently unclear what caused the paraglider to lose control, however, eye witnesses noted the wind was very strong at the time of take-off.
The investigation continues.have been